Every day, numerous hours of video conferences take place on Google Meet. These video sessions include work presentations and online lectures, where there's mainly one host or speaker presenting while the rest of the participants watch. This article shows you how to mute everyone in Google Meet when needed.
Situations like the one mentioned above require the hosts to make sure no one speaks out of turn. This is important for the smooth conduct of online meetings.
You can hover the cursor over a Meet participant and click on the mic icon to mute him (try pinning the user first if the mute icon doesn't appear). But at a conference of tens of participants, muting everyone manually becomes a fuss.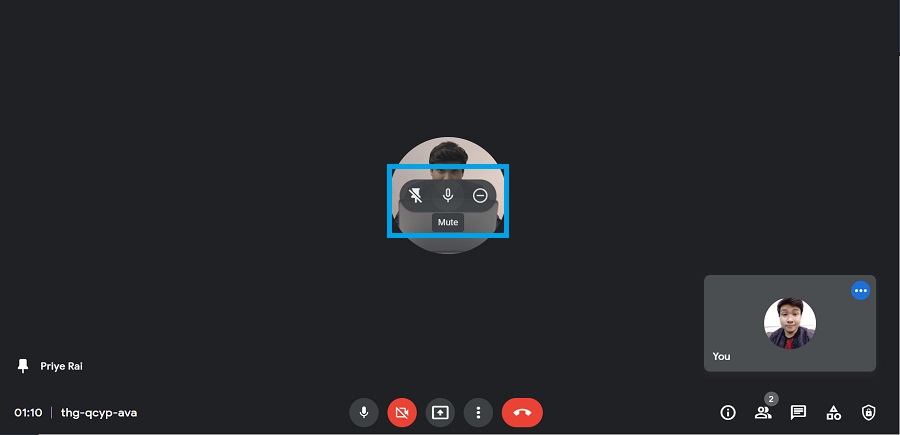 Is There A Way To Mute Everyone At Once?
Yes, there is an easy way to mute everyone on Google Meet. The platform provides the meeting host with certain privileges, including muting everyone's mic. There are certain Meet settings that you need to apply in order to mute everyone in a single move.
If you are not the meeting host, you won't have the same privilege. You can still mute everyone's audio specifically for yourself by muting the browser tab. Although every browser might have a different way of muting tabs, most of them involves right-clicking on the tab and then selecting the mute option from the context menu.
It's worth noting that this feature is only available on desktop/laptop. Currently, there is no similar feature for Google Meet mobile app users. However, they can still mute users one by one, manually, by tapping on the ellipsis button of a particular user and tapping on "Mute."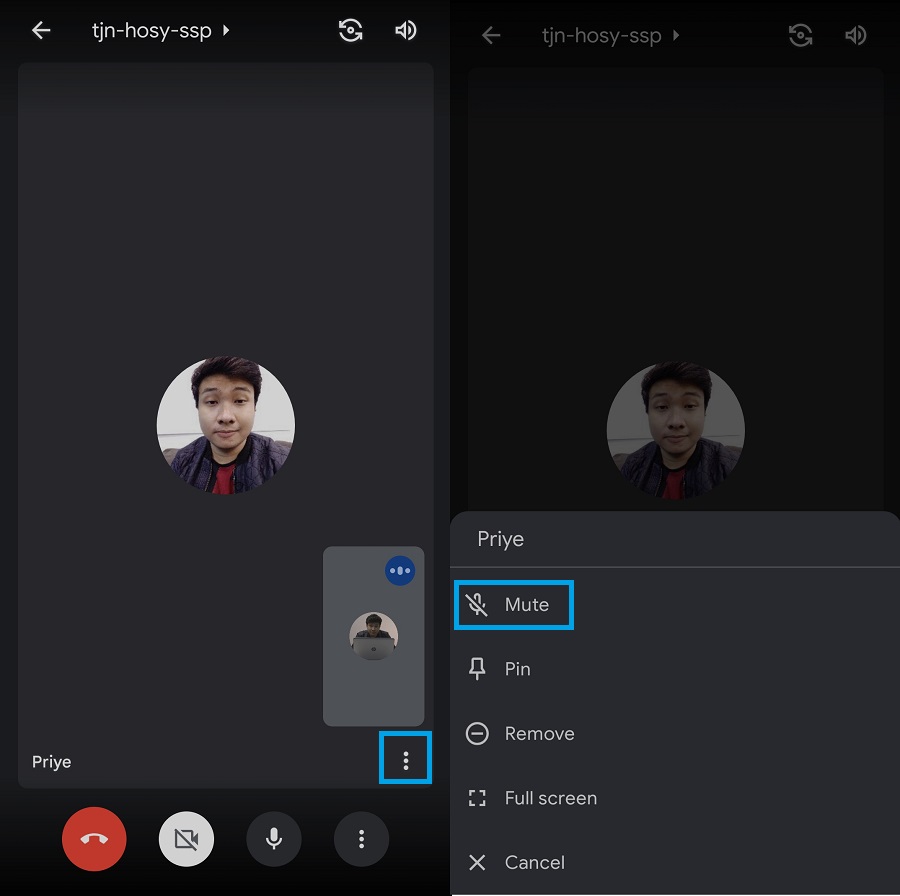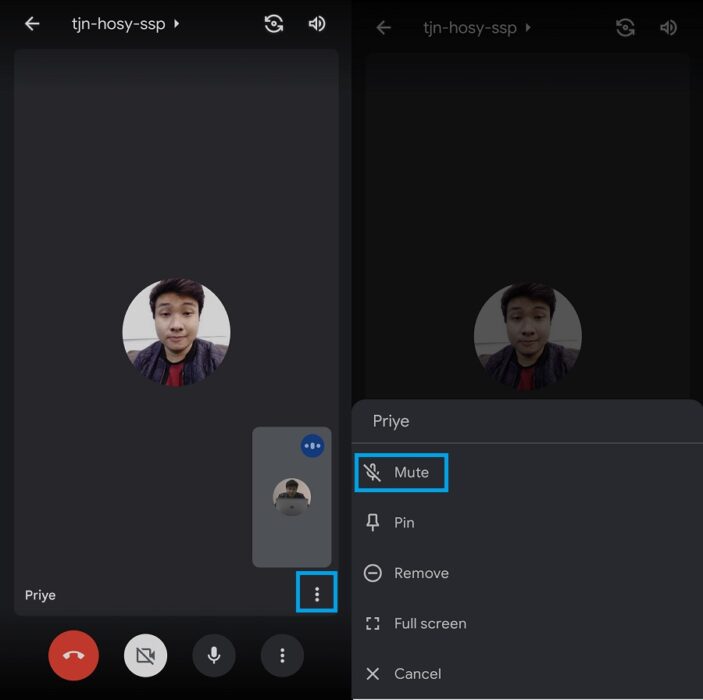 Steps To Mute Everyone In Google Meet
While signing in to Google, create a new Meet session
Click on the Host Controls button located in the bottom-right corner of the screen.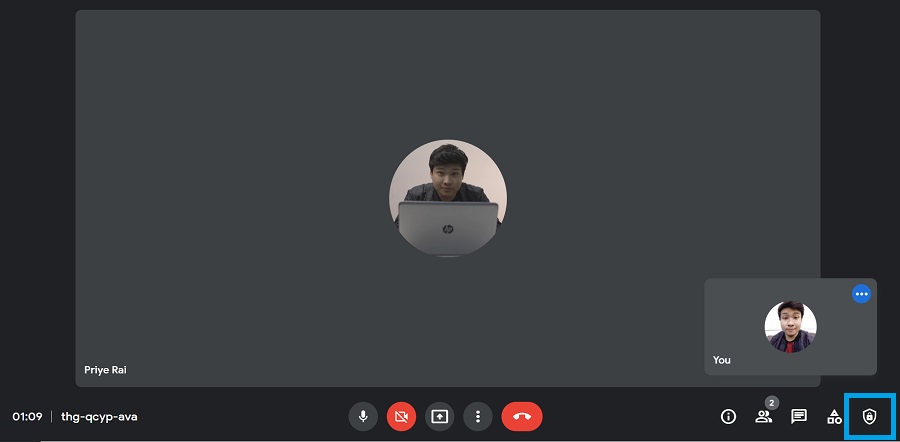 3. Now, make sure the Host Management toggle is on.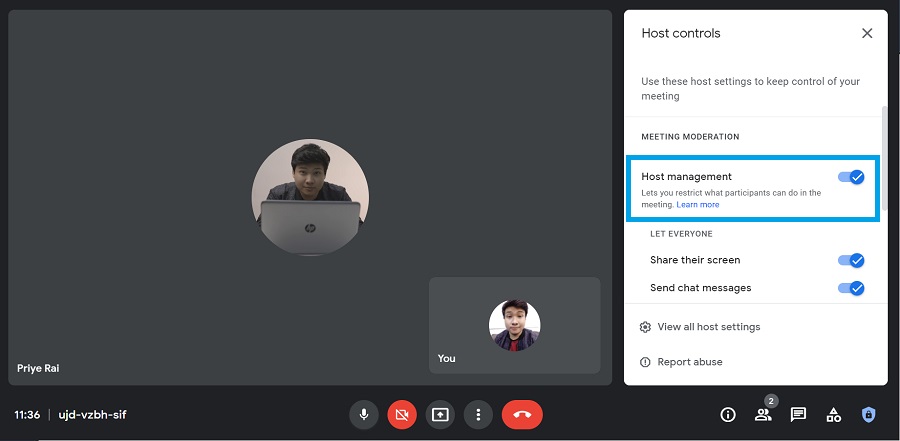 4. Click on the Show Everyone button near the bottom-right.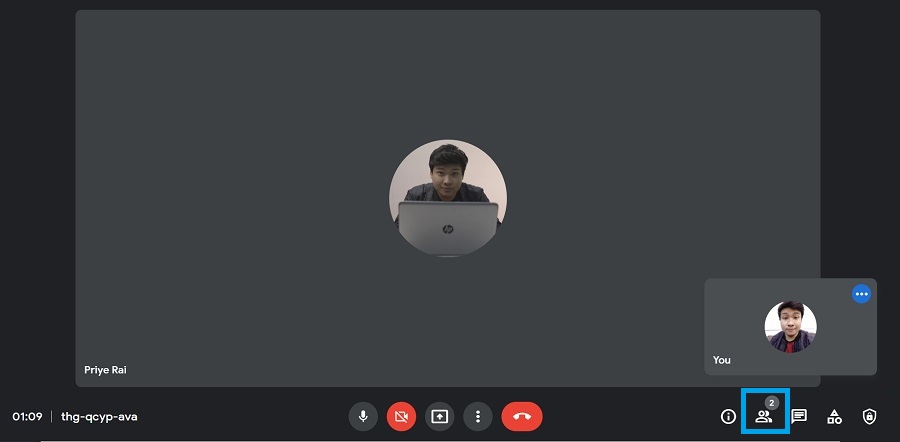 5. Select "Mute all." Then, click on the "X" to close the menu.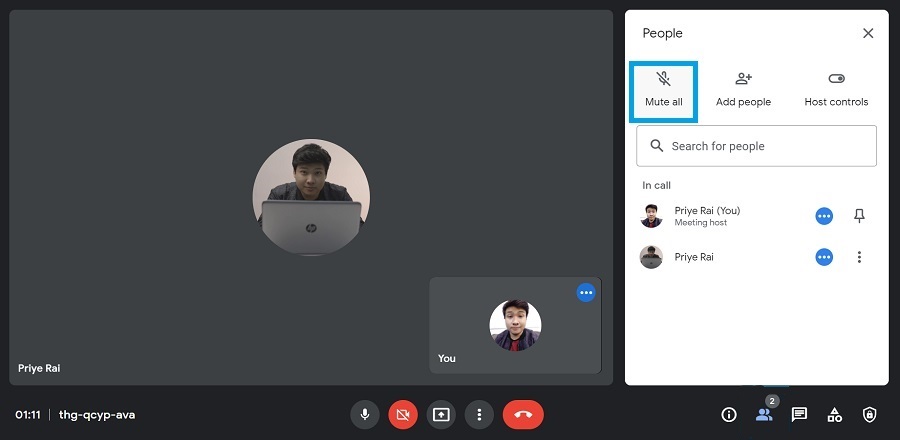 And just like that, you can now mute everyone in a video meeting in one swoop. Also, those who want to take it up a notch and completely automate this process can go for a relevant Chrome extension. In the next section, you'll find a few popular extensions.
Chrome Extensions For Muting Everyone In Google Meet
Here's a shortlist of the highest-rated browser plugins that you can use to mute everyone in a Google Meet session automatically. Moreover, certain extensions on this list also allow you to prevent others from muting you in a call.
Google Meet Enhancement Suite (4/5 stars; 200K+ users)
Mute All For Google Meet (3.5/5 stars; 20K+ users)
Easy Mute For Google Meet (4/5 stars; 20K+ users)
It's all about the handy mute feature in Google Meet. If you want more such Meet tips, check out our guides on screen-sharing, adding background blurs, virtual backgrounds, etc.
FAQs
1. Can I mute everyone just for me and not everyone else?
You can mute the meeting audio specifically for you by right-clicking on your Google Meet browser tab and selecting mute audio.
2. Do I have to be the host for muting all members for everyone?
That's right. You must be the meeting host if you want to mute everyone for everyone.
3. Can a teacher mute all students in Google Meet?
Yes, as long as the teacher invites students to join the Meet call, they can mute all students at her discretion.