Today Facebook pages are as important as any other active arm in a company, especially for a new startup. With new visibility policies of Facebook there is a lot of discontent among the users due to declined visibility. There are a lot of common sense ways out in the internet that most people should have figured out for themselves already, but it's surprising how many miss these points and then struggle to understand why their Facebook page is listing badly and at risk of sinking under a mire of mediocrity. There are many ways to focus on enhancing the popularity of your page:
Keep it professional: Try to be likeable but avoid being childish and too eager to gain attention. Your Facebook page must reflect the essence of your company. Keep it to the point, professional and to the point.
Post regularly but not too often: People like to use Facebook mostly to connect with their friends. Nobody would like to have his/her timeline filled with your posts. So key is to post regularly but not too often.
Use images and videos: Everyone loves visuals!
Post at best time of the day: Target the audience and post at that point of the day which is best suited for them. If you are targeting working class people, weekends and evenings should have more frequent posts. If you are targeting teenagers 8-12pm is the best time to spread the word.
Promoted post: If you are really concerned about growth of your page and you won't mind spending little chunk of money. You can increase the visibility of your posts by promoting them via the news feed.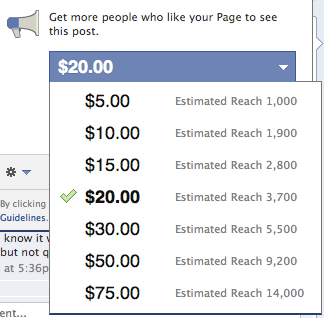 Connect to your audience: Emphasis on getting feedback from your audience. Run contests, reply on their comments and make them feel like a part of your vision.
Grammar policing and avoiding plagiarism: No alibis!

Good Luck :)
For more updates and interesting stories from fossBytes, subscribe to our newsletter. [newsletter_signup_form id=1]