Edge was rebased and released with a fresh look in January of last year. Likewise, Microsoft Edge, based on Chromium, came out and surprised everyone. Since then, many users in the world have shifted to Microsoft Edge as their primary browser.
But, it doesn't stop there. Apparently, Microsoft has added a new option in Edge Canary (beta/insider) builds, which lets you hide the Title Bar when Vertical Tabs are in use. Doing the same, Microsoft Edge can be seen with a visual overhaul. Let us have a look at enabling the settings to get the new look.
Hide Title Bar In Edge Stable
Were you wondering you'd need Edge Canary to get the new settings and look? Absolutely not. As a Reddit user pointed on the r/Windows10 subreddit, you can enable the setting using an Edge flag. Flags are basically experimental features added in chromium-based browsers. Let's see how to do the same.
1. Open Microsoft Edge, and type the following in the address bar:
edge://flags/#edge-vertical-tabs-hide-titlebar
2. Secondly, the required setting will be highlighted. Choose Enabled from its drop-down menu and click the blue Restart button.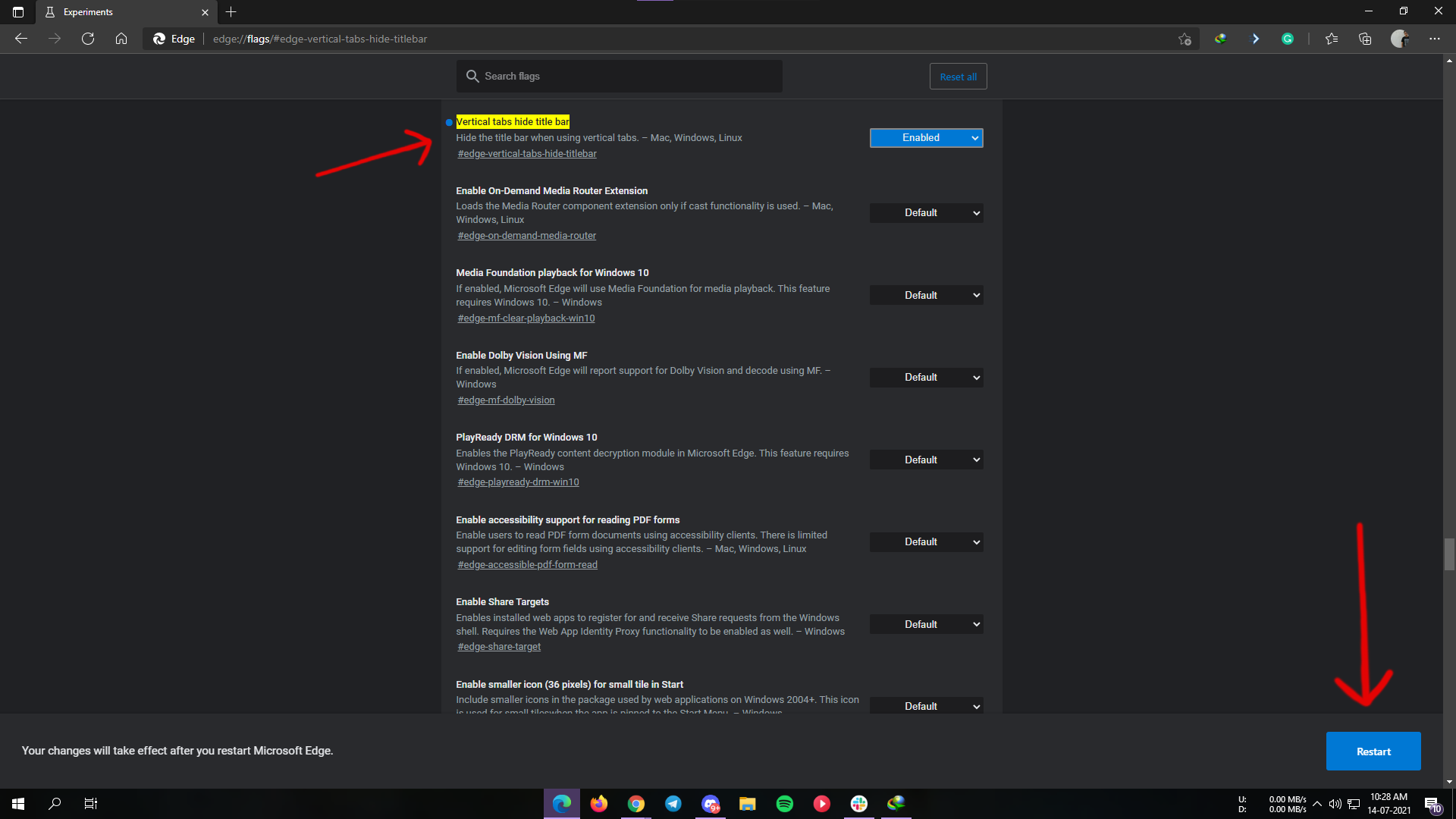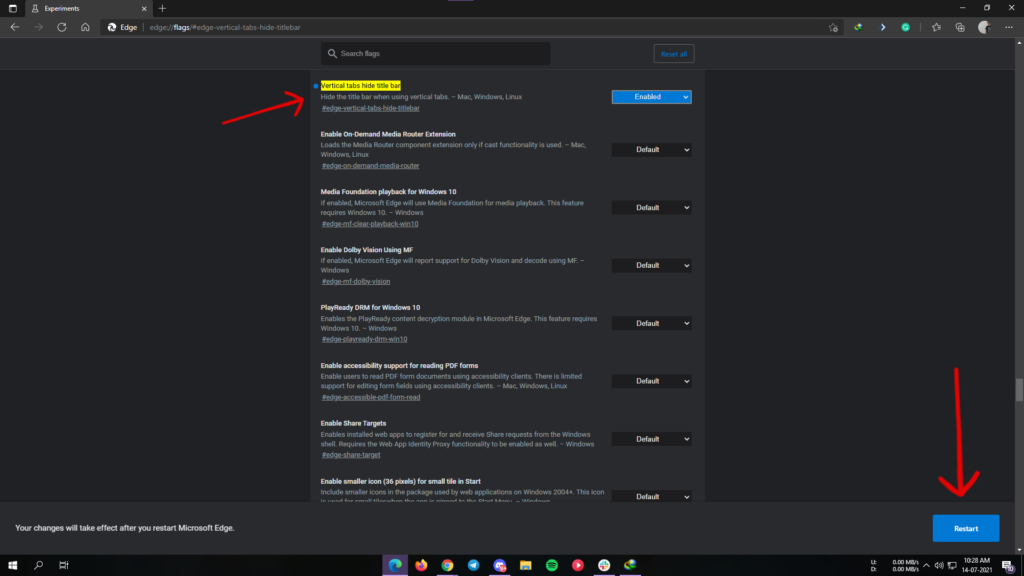 3. After it's done, the browser will restart. Click on the top left icon alongside the tabs and enable Vertical Tabs from there.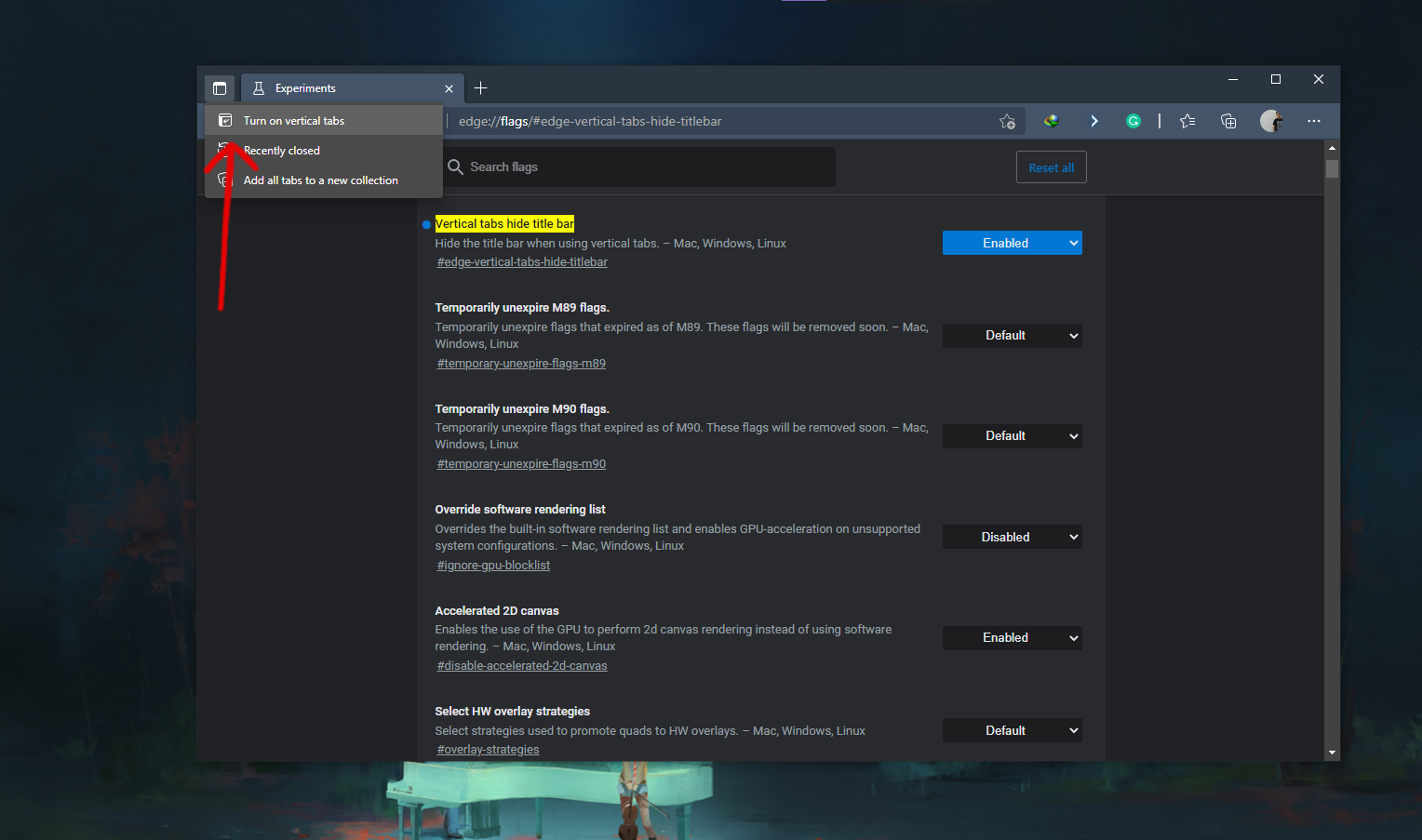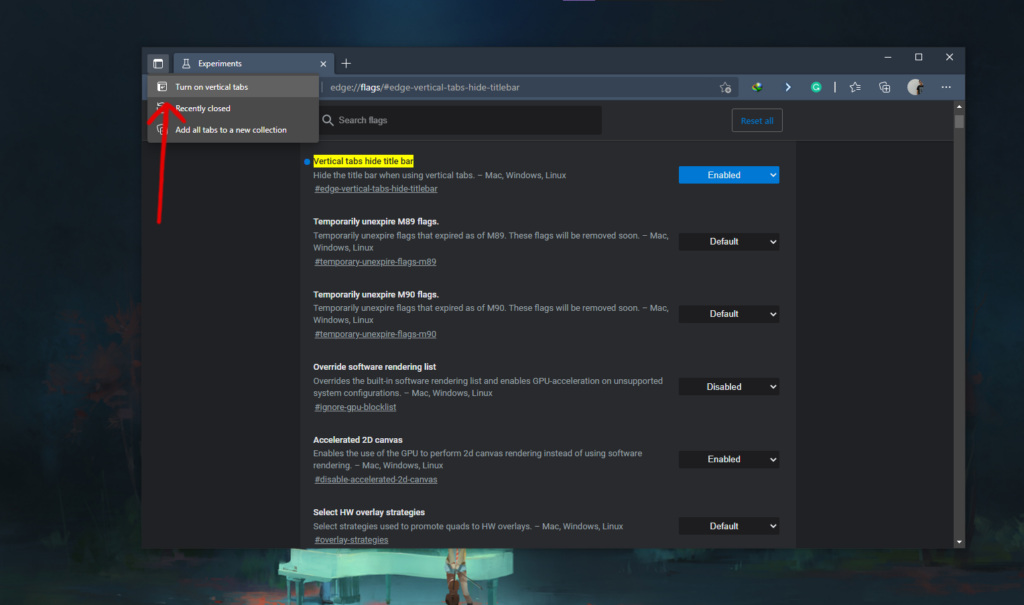 4. Finally, the title bar will disappear, and you'll be presented with an all-new look.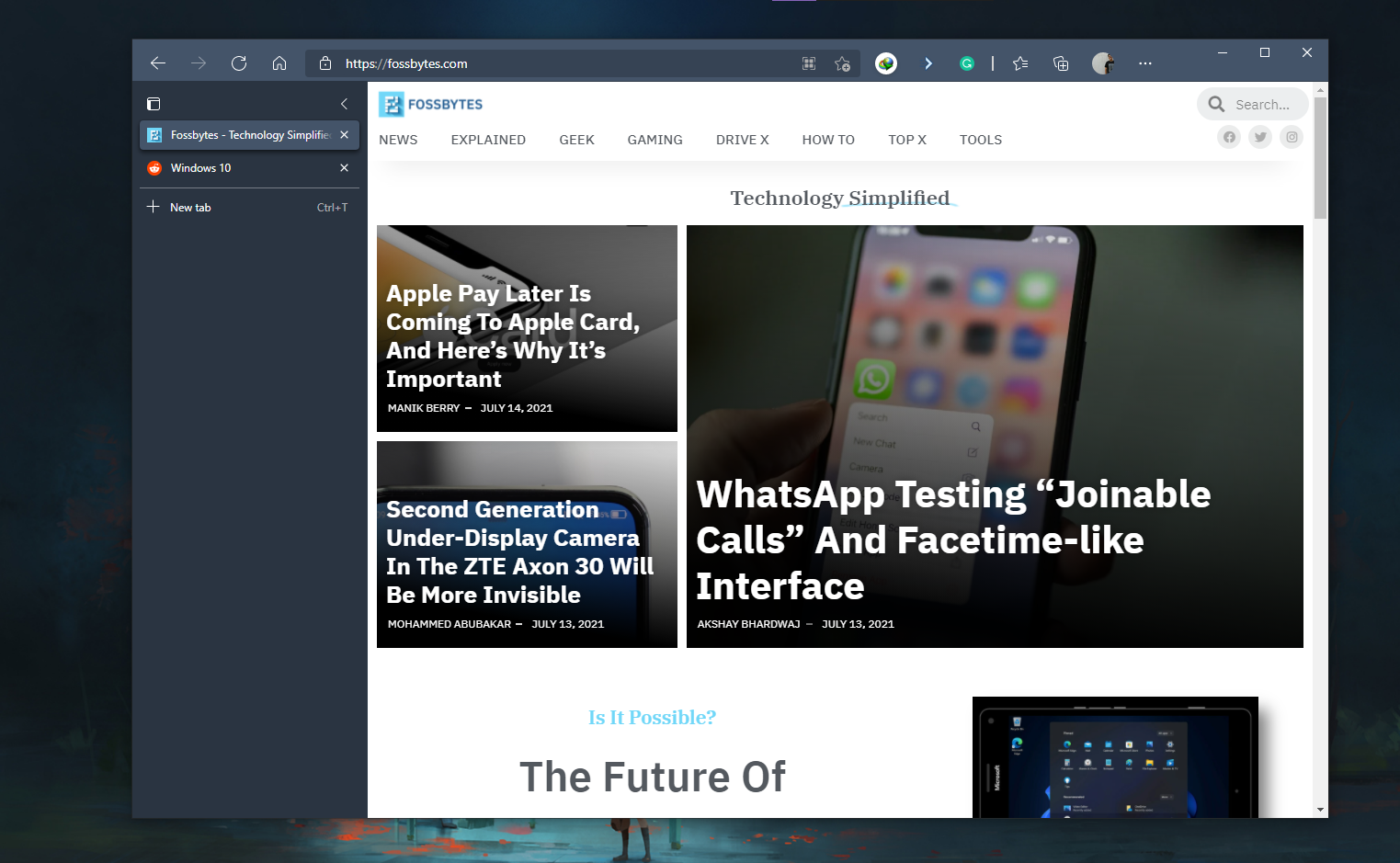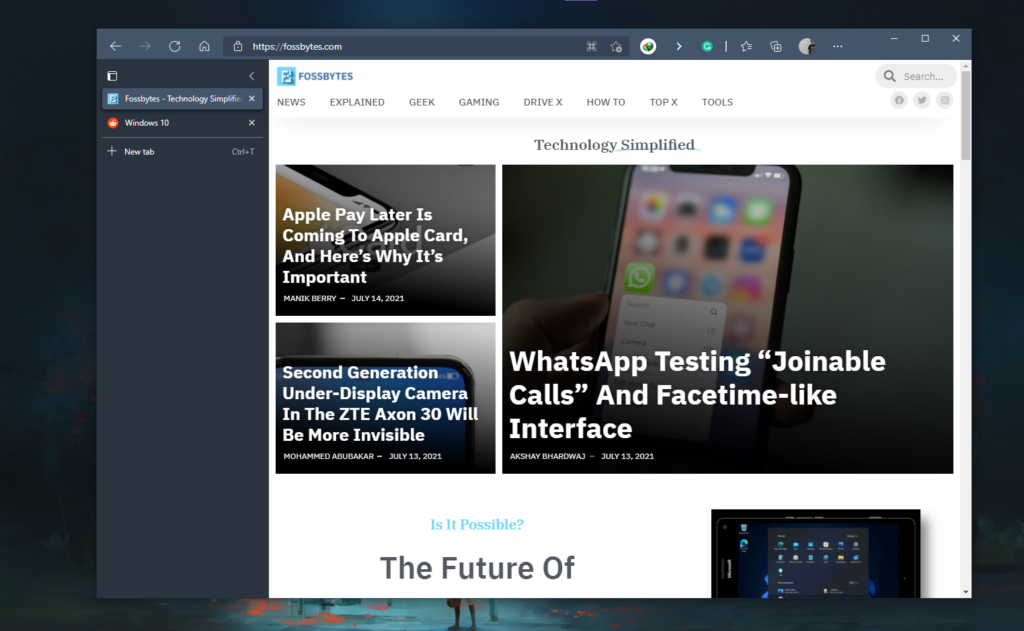 And, that's it. This is quite different from what we've been using before. Although vertical tabs have existed for quite a while, the disappearance of the title bar is what makes it different.
Hide Title Bar In Edge Canary
If, for some reason, you don't wish to enable the experimental feature in your primary Edge Stable, you can always install Edge Canary. Edge Canary releases are the insider builds of Microsoft Edge.
1. To begin, download and install Edge Canary from Microsoft's website.
2. After it's installed and opened, get done with the initial setup of the browser.
3. Further, go into the browser Settings and navigate to the Appearance tab.
5. Enable the "Hide Titlebar while in vertical tabs" toggle.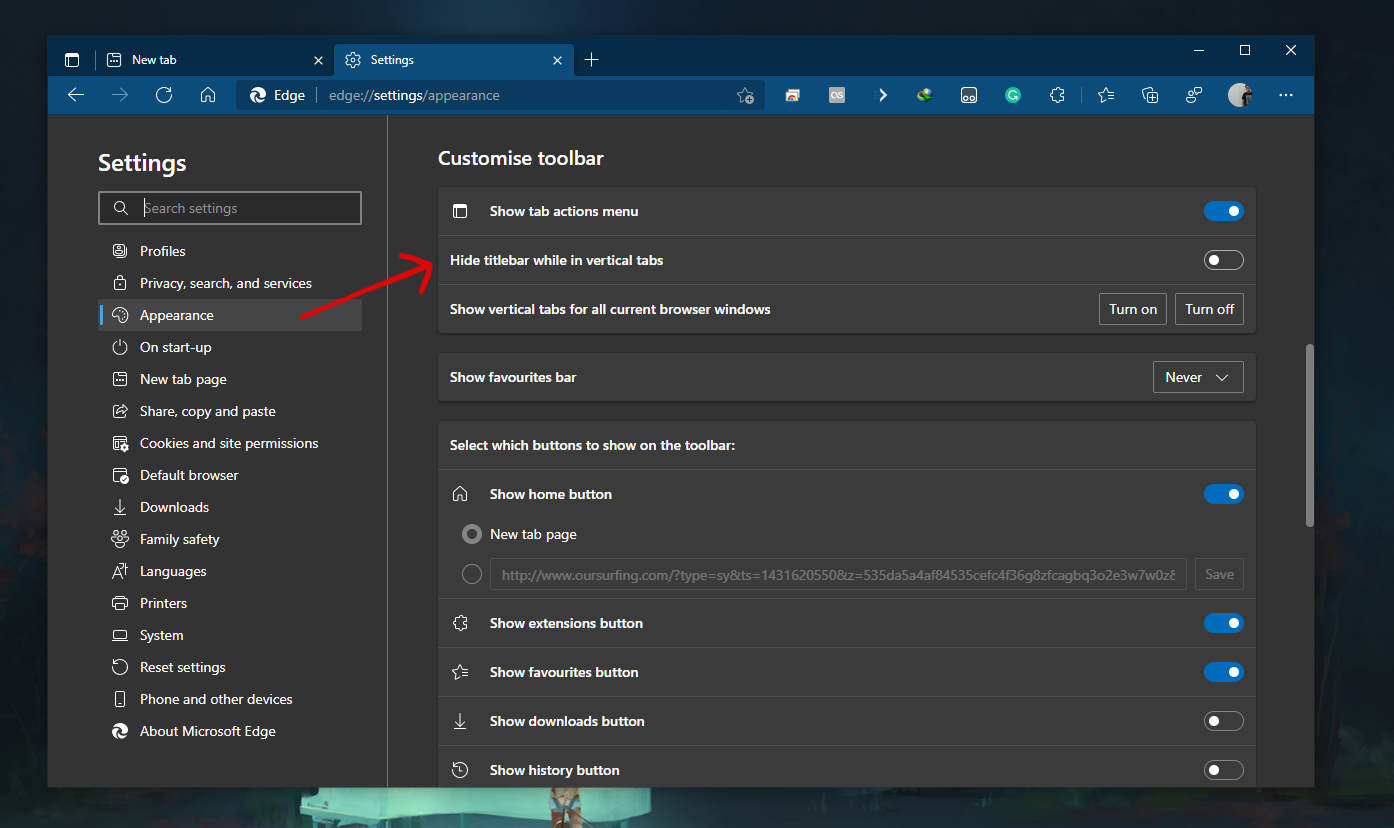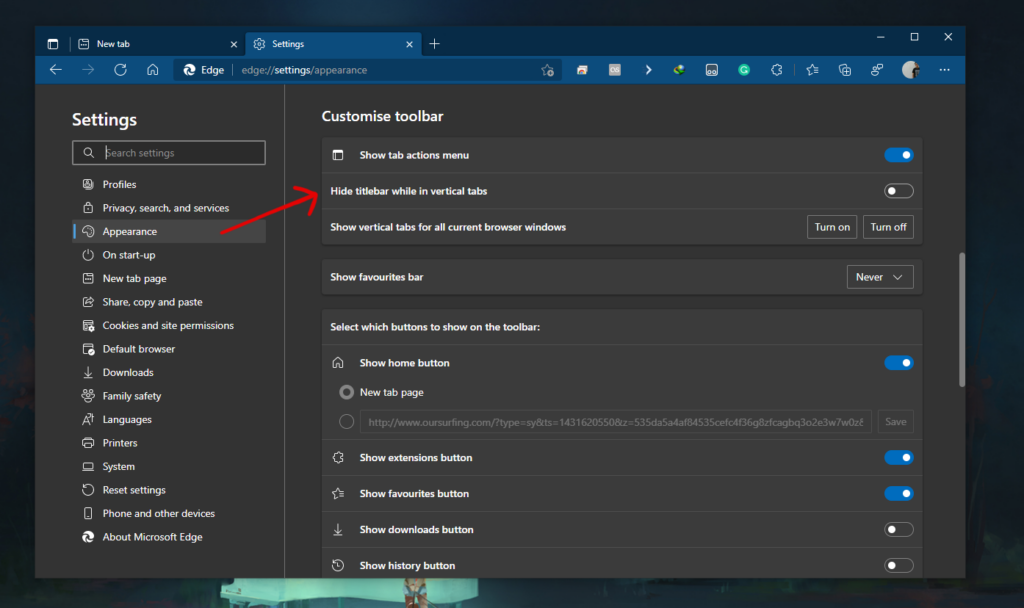 6. Finally, turn on vertical tabs and embrace the new look.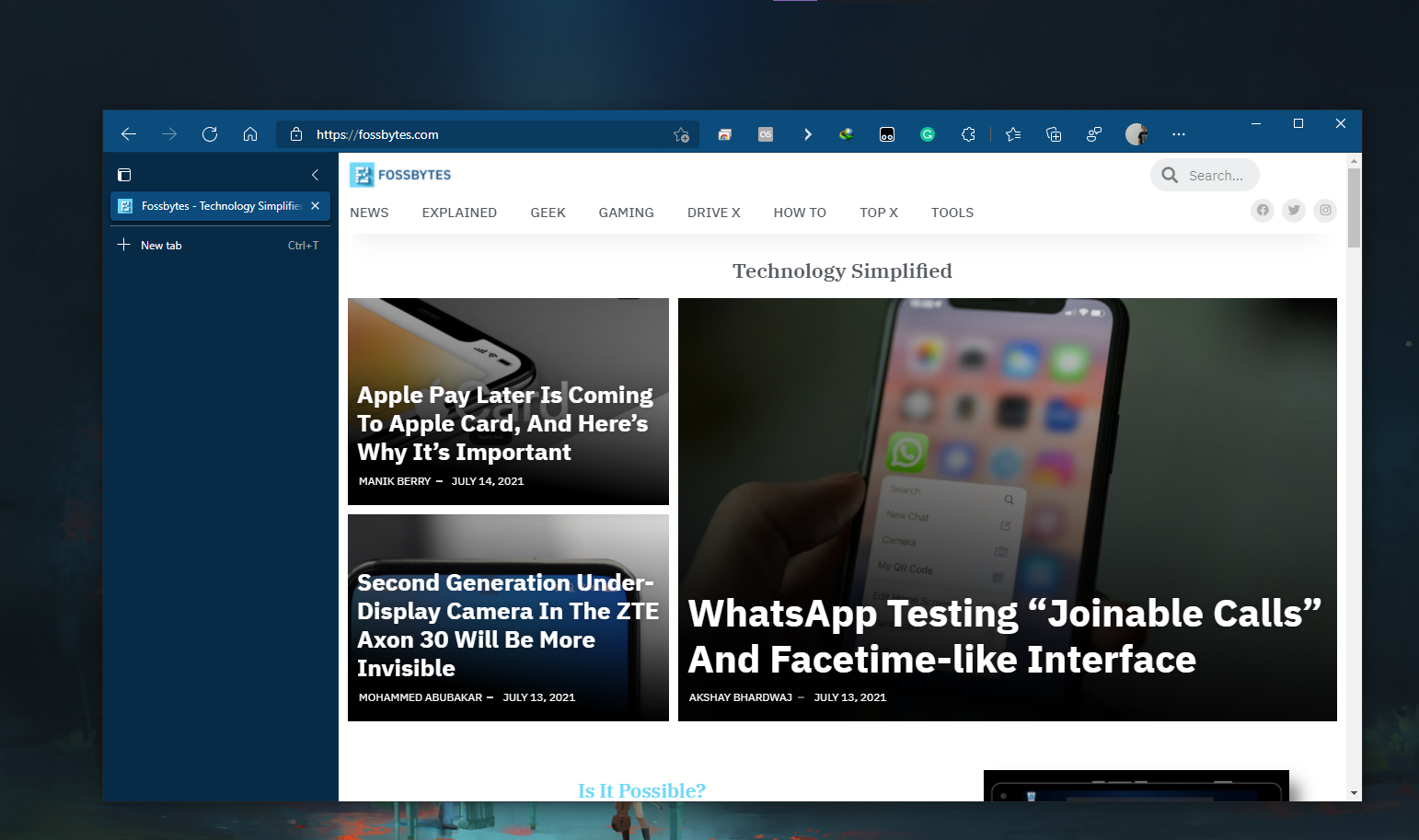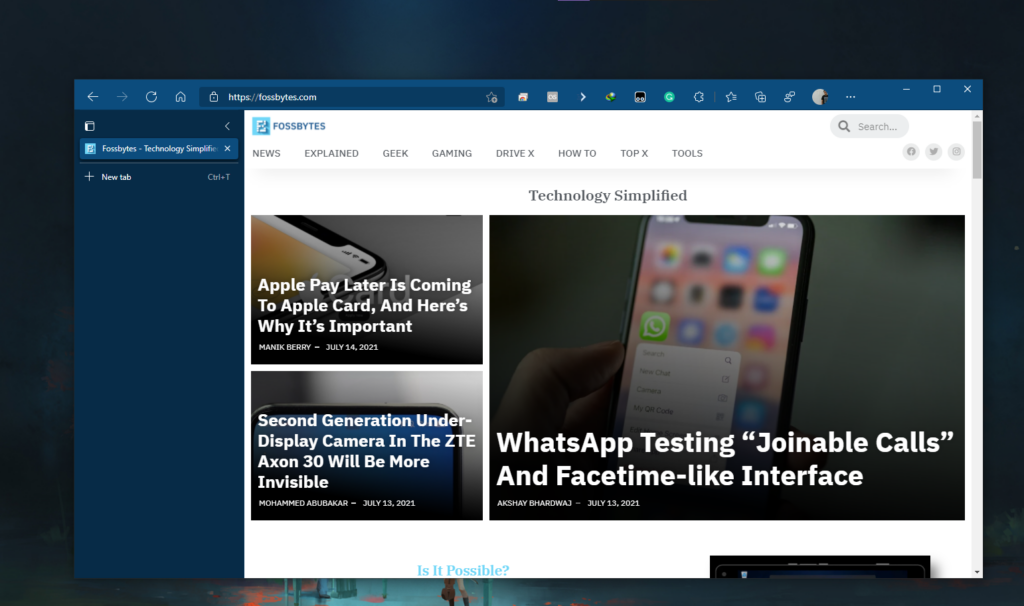 And that's all you need to do to get the job done.
Meanwhile, Microsoft could be planning to ship this feature on Stable Edge builds that come with Windows 11.
Did you like the settings? Let us know in the comments below.