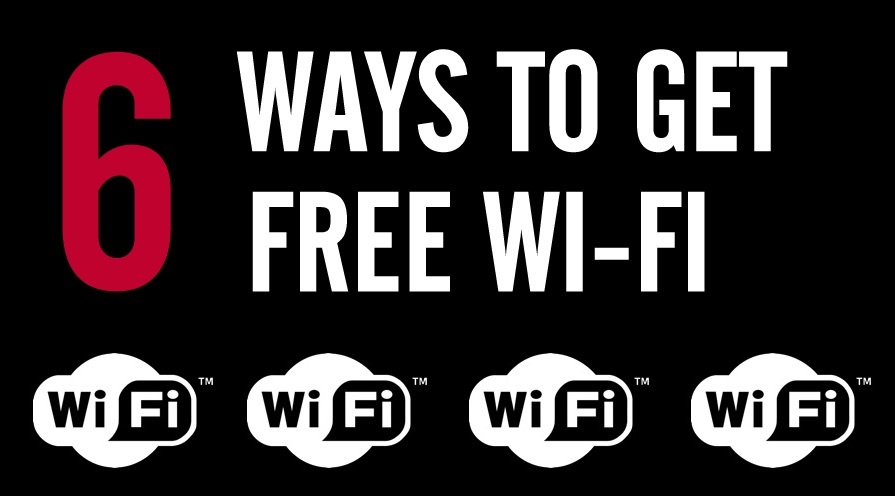 If you are looking for ways to find free Wi-Fi hotspots, then you are in the right place. Apart from simply looking around, you can use some useful tools and apps to locate free Wi-Fi hotspots. Using methods like MAC spoofing, you can also extend the free limit at restaurants and hotels.
There are high chances that you're using a Wi-Fi connection to read this article. But, there are times when you are in the middle of nowhere. Or maybe you're just sitting comfortably in your living room, but you wish to enjoy the internet services without spending a penny.
In such situations, you might find this article helpful as I'm going to list a variety of ways to get free internet. These are some free ways to stay in touch with friends and keep watching the latest cat videos.
How to find free Wi-Fi anywhere you go?
Use your phone's inbuilt Wi-Fi scanner:
Not everyone is savvy about saving their Wi-Fi. In such situations, your Android smartphone will help you out by telling if a Wi-Fi connection is open. Simply open the Wi-Fi settings on your phone and look for connections that are labeled 'unsecured' or 'open'.
Install Wi-Fi Scanner apps and tools:
Sometimes your phone's Wi-Fi scanner fails to give you all the information about your area's Wi-Fi connections. In that case, you need to employ some Wi-Fi scanner apps or tools:
Visit the places that are likely to have free Wi-Fi:
At places like McDonald's, airport, public libraries, Starbucks, you get free Wi-Fi. So, if you love free Wi-Fi hunting, learn about the places that provide free Wi-Fi and visit them. Just search the internet for hotels, businesses, restaurants, and cafes offering free Wi-Fi and you'll be surprised to see how many places are ready to offer their data for free.
Increase the free limit by spoofing MAC address:
If you've spotted a free Wi-Fi connection at some mall or restaurant, there are chances that it'll be a timed connection. To beat it, you need to spoof your MAC address. All you need is an app like MAC Makeup to spoof a new MAC address. This, of course, isn't recommended by us but could be used if there's some urgency.
Turn your phone/laptop into a Wi-Fi hotspot:
If you are having an active data connection, you can easily tether your 3G or LTE connection to your personal computer. Using your phone's built-in features, you can turn your Android, iPhone, and Windows Phone into a portable Wi-Fi hotspot and use the internet on your computer.
Go ask your cable company:
You might not know but in the US, many cable internet companies provide free Wi-Fi via their Wi-Fi hotspots around the town. Just visit your cable company's website, give then a call, or download their app to locate the free Wi-Fi hotspots.
Do you know some more methods to spot free Wi-Fi hotspots around you? Do share them with other readers in the comments below.
Also Read: How To Increase Wi-Fi Speed by Choosing Correct Wi-Fi Channel