The Google Find Food Support initiative is live now, and it'll help Americans in need to find food near them. According to Google, one in seven Americans experienced food insecurity last year.
The initiative will help individuals find affordable and nutritious food near them. Google says it started its 'Find Food Support' initiative after searches like "food banks near me," "food stamps applications," and "school lunch pick up" reached a record high.
What Is Food Insecurity?
Harvard Health publishing defines food insecurity as "a disruption in food intake or eating patterns because of lack of money and other resources."
In simple words, food insecurity is people staying hungry because they can't afford food or don't have access to food. Google's Find Food Support will make it easier for people to search for free or affordable food near them.
How To Find Food On Google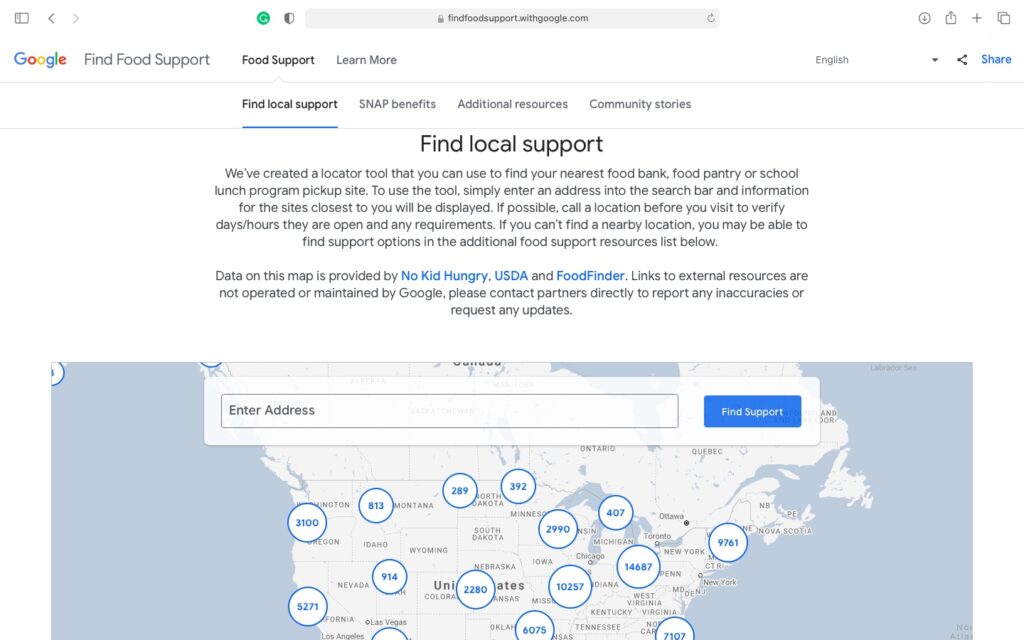 To use Find Food Support, go to the website findfoodsupport.withgoogle.com and scroll down to 'Find local support.' Enter an address in the search bar and click on Find Support.
The locator tool will show you your nearest food bank, food pantry, or school lunch pickup sites. You can also search for SNAP benefits if you further scroll down on the website.
Other than Finding Food Support sites on Google, you can also check out the additional food support resources. These include food support programs for seniors, families with children, and military families.
Job losses caused by COVID-19 persist in the global scenario. While the world is getting back on its feet, Google's initiate is a welcome step to speeding up the process. Different versions of this tool can be used worldwide to support countries hit with the pandemic and still face food insecurity.