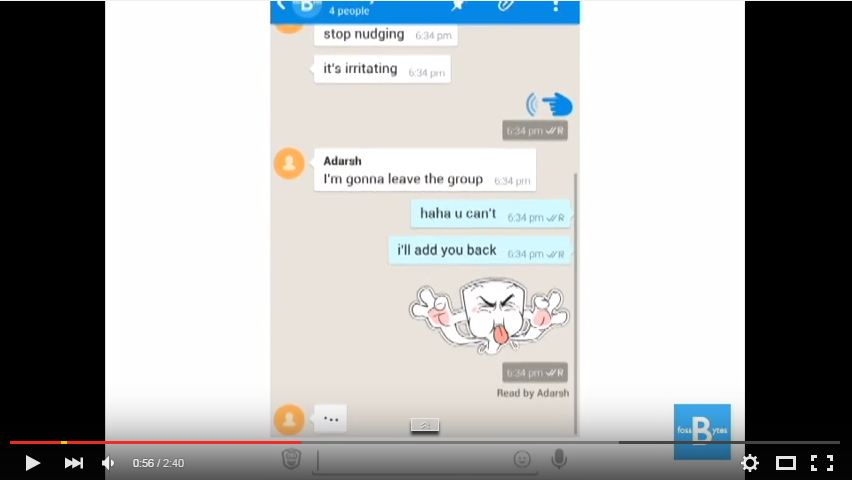 I think we all agree that YouTube is the best place to watch online videos, and this is why it is world third most visited website after Google and Facebook. But there is one thing that irritates most of us- its Control Bar. It appears at the bottom and snatches the real feeling of watching any video or movie on YouTube. Well to solve this problem YouTube is rolling out a new design in which your Control Bar will become transparent.
Update: Follow the link to get transparent YouTube Player right now (https://www.youtube.com/testtube)
Old Story: The Official roll-out of this YouTube transparent player feature might take some time, but if you are eager to get your hands on this feature, I am here to help you. In this tutorial I will show you how to enable YouTube transparent player in Google Chrome and Mozilla Firefox by using Cookie Editor.
To enable YouTube transparent player first you need Cookie Editor in your browser. Your Firefox is already having one, so Google Chrome users need to install this. Let me show you everything in detail.
How to enable transparent YouTube player in Google Chrome?
Step 1
First install Cookie Editor extension by clicking this link, and you'll find a cookie shaped icon alongside URL bar.


Step 2 
Now, open YouTube and click on the cookie icon. Now find and click on VISITOR_INFO1_LIVE to expand.
Step 3
Now copy and paste this code in value field: Q06SngRDTGA. 
Click on big green check-mark to save the change. Now refresh YouTube and you will find your transparent YouTube player installed in your Google Chrome Browser.
How to enable transparent YouTube player in Mozilla Firefox?
Step 1
Open YouTube and press Shift+F2 to open Developer Console in Windows. Mac users can open Developer Console by pressing Function+Shift+F2.
You can also do the same by following these steps: Tool> Web Developer> Developer Toolbar.
Step 2
Now you will find the console at the bottom of your browser, now copy and paste the code given here in console bar: cookie set VISITOR_INFO1_LIVE Q06SngRDTGA. Now restart the browser and you will find a whole new and transparent YouTube player installed in your Firefox browser.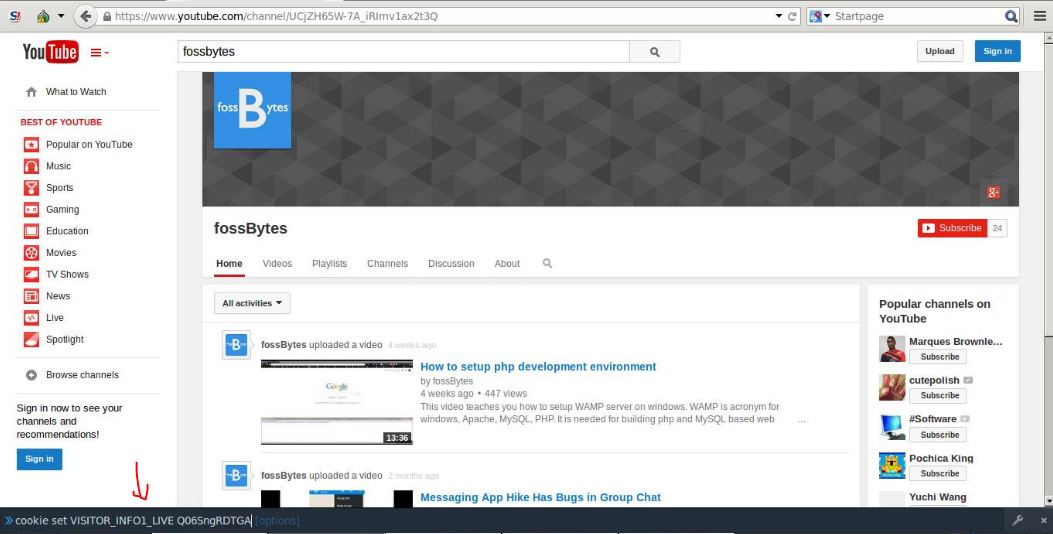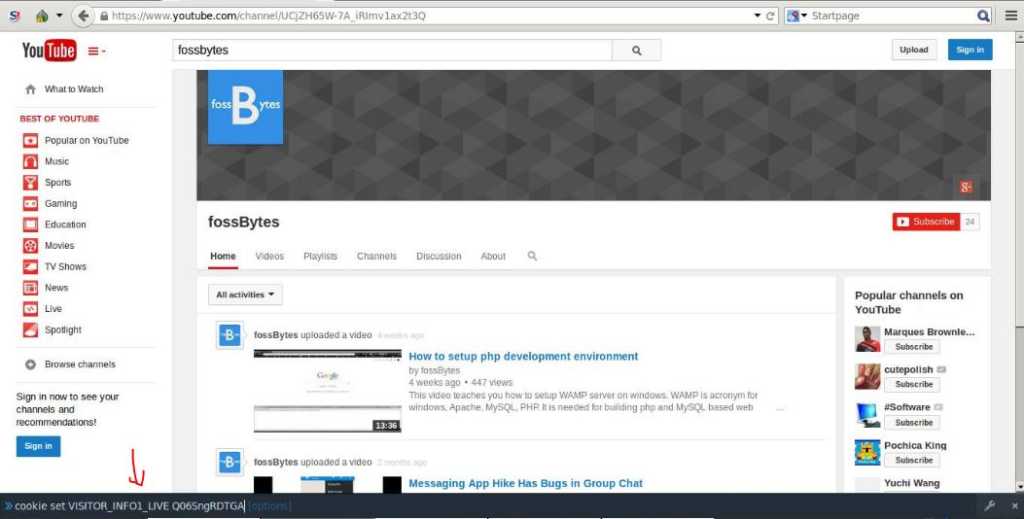 Note:
Some of you might not get transparent YouTube player even after pasting the codes. Specially Firefox users, that's because your browser refuse to insert the cookie code. You will have to wait until YouTube rolls-out the update by itself.
Stay tuned for more updates from fossBytes. Like us on Facebook and follow us on Twitter.
Via: Postcrawl
Recommended:
How to Download Only Audio from a Youtube Video
How To Watch and Download YouTube Videos Offline On Your Smartphone