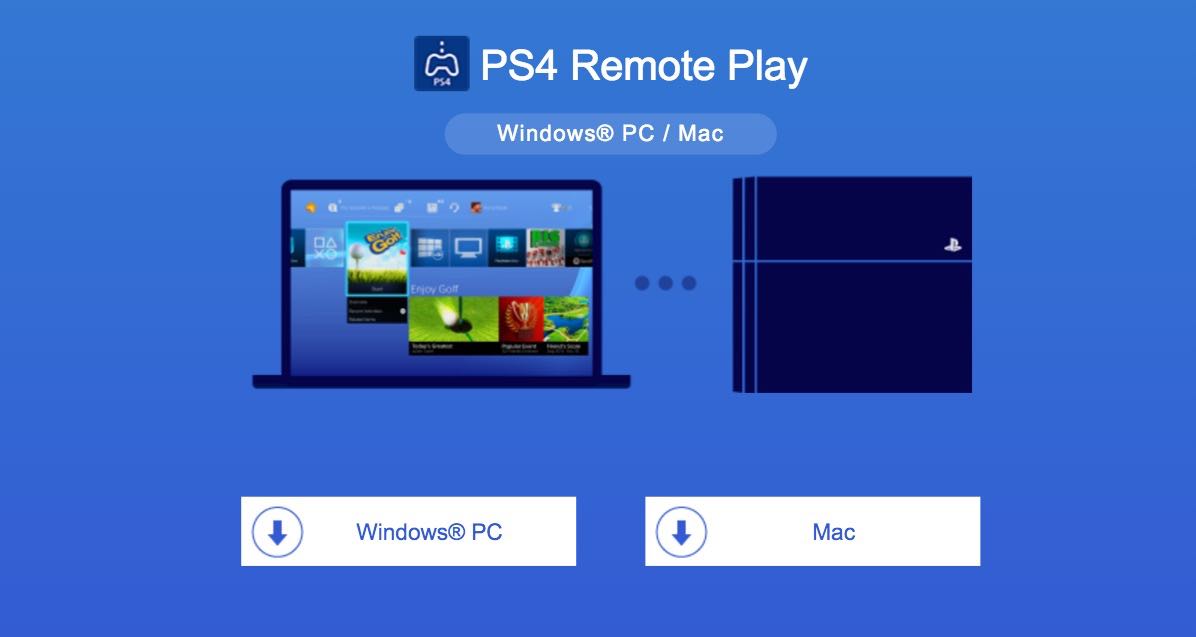 Short Bytes: Sony has recently updated PS4's firmware and allowed the gamers to play all PS4 games on PC. By enabling the PS4 Remote Play option, one can play his/her favorite gaming titles on Windows and Mac. Follow this tutorial to know how to do this in easy steps.
Sony PlayStation 4 is the most popular gaming platform our there in the market. Its rival, Xbox One, recently added a feature to play your Xbox One games via your PC in Windows 10 with the new Xbox app.
To answer this development, Sony has updated the PS4 firmware to allow you to play all your PS4 games on Windows and Mac. The new Remote Play feature allows you to take control of your PS4 from your computer. Your PC could be located either on your home network or remotely.
In this article, we'll show you how to set up and install the Remote Play feature on your computer.
How to play all PS4 games on PC with PS4 Remote Play for Windows and Mac
Requirement for Remote Play:
Remote Play on PS4 is compatible with following operating systems:
Windows 8.1
Windows 10 or later
OS X Yosemite
OS X El Capitan
Before going ahead, make sure that your PS4 gaming platform is running the latest firmware. To check this, go to Settings > System Software Update and check if you are having the 3.5 firmware. If not, update your PS4 system to the latest version.
Make sure that your PS4 is set up properly for Remote Play:
Open Settings on your PS4 and head to Remote Play Connection Settings. Now, check the box that says Enable Remote Play.
Now head to PlayStation Network/Account Management in your Settings option and follow this path: Activate as Your Primary PS4 > Activate. This will make sure that PS4 is listed as your primary device.
To finish this process, go to Power Saving Settings in Settings and look for Set Features Available in Rest Mode. Check the options Stay Connected to the Internet and Enable Turning on of PS4 from Network.
Now install PS4 Remote Play application on Windows PC and Mac:
To install the PS4 Remote Play application on your Windows PC and Mac, download the application for your operating system from this page: Remote Play download
Now, connect your PS4 controller to your computer. Note that Remote Play works only with a PS4 controller, so, make sure that you are carrying one with you while traveling.
Using your Sony login, sign in. Now, Remote Play will search for PS4 and register it in few minutes.
Now, everything is good to go. With a Wi-Fi connection, you can access PS4 from anywhere.
What to do if Remote Play is not available — Troubleshooting and fixes
If you are unable to find Remote Play or if you face stability issues, take look at these instructions:
Make sure that you are using a high-speed internet connection with at least 5Mbps speeds. You can check your speed by access Network > Test Internet Connection option in Settings.
If your PC is on the home network, try using a wired connection between your PS4 system and computer.
Make sure that your PS4 system and PC is closer to the router.
You can try reducing the video quality on PS4 Remote Play from the Remote Play's preferences setting.
Did you find this tutorial telling how to use Remote Play for playing PS4 games on PC and Mac helpful? Share your views in the comments below.