Even though YouTube can be accessed online from anywhere, there are times when you need certain save YouTube videos offline due to connectivity issues or simply for your personal use. This where you need online MP4 converters to download YouTube videos.
One such reliable service is 'Online YouTube to MP4 Converter' that lets you save YouTube videos instantly. Apart from saving videos in MP4 format, you can also download the audio in MP3 format using this service. This tool is also available as an application for both Windows and macOS.
Note: Please use this tool only to download the videos for your private use.
How To Save YouTube Videos Through Browser?
Online YouTube to MP4 Converter is available as an online service that lets you download any YouTube video in just a few clicks. Here's how to do it: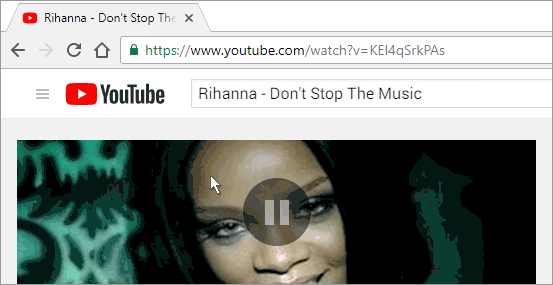 1. Visit the website.
2. Copy the URL of the YouTube video you wish to download.
3. Return to 'Online YouTube to MP4 Converter' page and paste the link in the box as shown in the image.
4. Press Convert to MP4
5. Within a few seconds, you would be presented with two options: 'Download Video' and 'Download Audio'.
6. Click on 'Download Video' to save the video format. Alternatively, you can press the 'Download Audio' to save the MP3 version only.
How To Download YouTube Videos Through App?
For those who'd prefer an application to download YouTube videos can download 'Online YouTube to MP4 Converter' for the same. Here's how to do it:
1. Download the application from here.
2. Run the .exe or .dmg file (depending upon your operating system) to install the application.
3. Run YouTube to MP4 Converter.
4. Copy the video URL from YouTube you wish to download.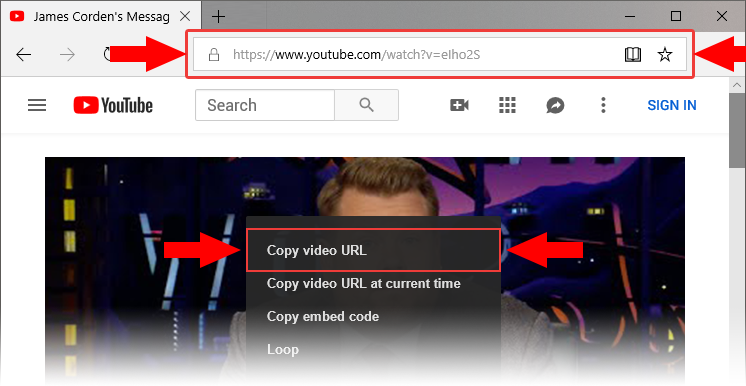 5. Return to YouTube to MP4 Converter application.
6. Click 'Paste' (the application automatically detects the copied URL)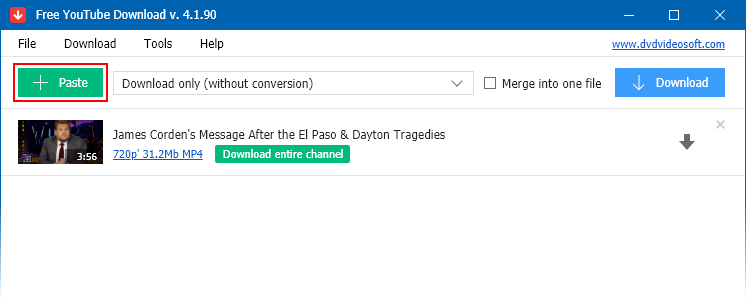 In this step, if you are downloading an entire playlist, you can choose to merge all the videos in a single MP4 file by checking the box that says 'Merge Into One File.'
7. Next, select the dropdown box to 'Convert to MP4' and choose 'Original quality' or 'Economy' (for smaller output file).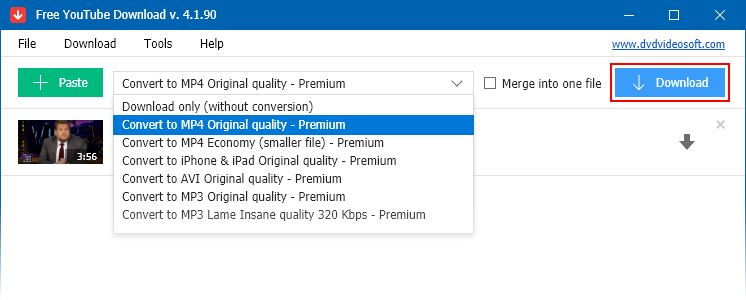 Please note that in this step you can select other formats and quality of the file that is to be converted.
8. Click 'Download' and wait for the app to convert your video to MP4 from YouTube.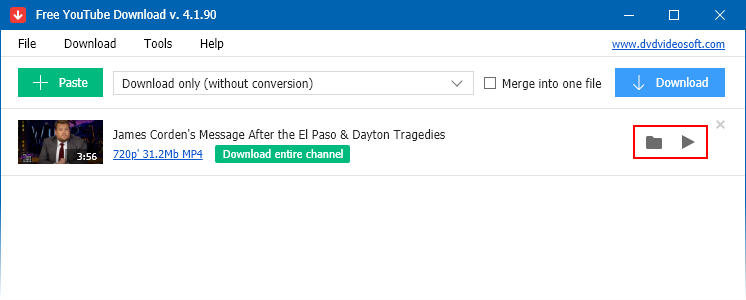 Online YouTube to MP4 Converter: Pricing & Availability
The web version of Online YouTube to MP4 Converter is completely free and available for everyone. Whereas its application is available for Windows as well as macOS in both free and paid versions. The free version works fine but you will get to see a few ads, which is the case with any other free software.
In the premium version, you get following perks:
Faster speed, better quality
Playlist and Vevo download
License for 3 computers
Ad-free, auto-updates
No watermark
Pricing: YouTube to MP4 Converter for PC and Mac is priced at —
$19 for 1 year
$29 for lifetime