Following in the footsteps of Xiaomi, another Chinese smartphone maker, Realme, has decided to throw ads on their smartphones.
In a community post, Realme announced that users running ColorOS 6 and above would receive "commercial content recommendations."
As of now, the ad will appear in the default Phone Manager app and on the security check page, which pop-ups following an app installation.
Thankfully, Realme has introduced an option through which users can remove the ads from their device.
How to remove ads from Realme Device: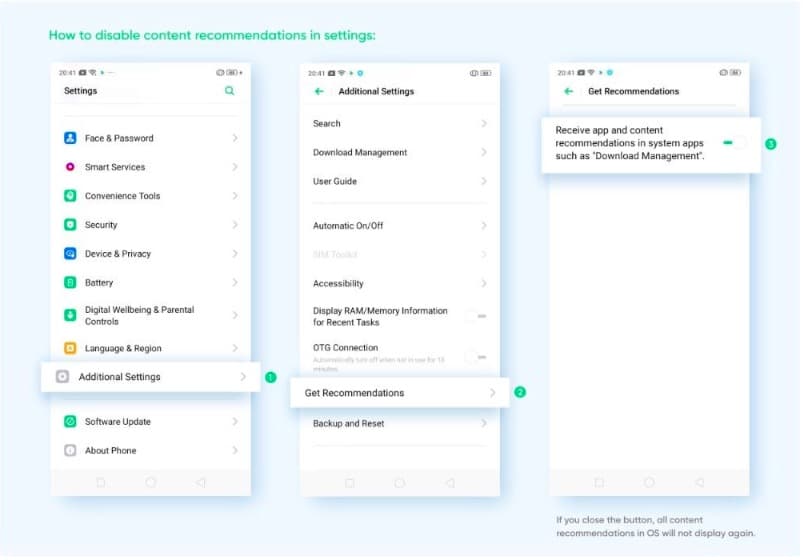 Go to Realme device settings
Scroll down and tap on Additional settings
Tap on Get Recommendations and toggle off the button.
Could be a start
In the same community post, Realme reasoned that ads are important for them to "maintain a healthy and sustainable business model."
Interestingly, Realme's explanation is along the lines of Xiaomi's one when the company was asked to explain the obtrusive ads on its devices.
Xiaomi has long been criticized for throwing way too many ads on nearly all the pre-installed apps. Thankfully, techies have found few workarounds to remove the ads on Xiaomi devices.
Since Realme is starting with ads, we fear that Realme might take-up the Xiaomi's ad model, which throws intrusive ads all over the UI without providing useful tools to turn them off.