Do you, for some reason, wish to close/ permanently delete or deactivate your Spotify account? Well, you can do so if you're no longer using Spotify. However, the only way to do it is by visiting the Spotify support website and deactivating your account from there.
Although, if you want to cancel your subscription (if any), there's no need to delete your account for the same. However, if you wish to proceed anyway, you can delete your Spotify account by the following method:
Deleting Spotify Account
Again, if you need to cancel your spotify premium subscription, you can always choose to use its free version. However, if you don't use Spotify anymore, proceed with the account deletion. All of your saved music and playlists will be lost. You can't create another account with the same username. However, you can create a new account with the same email.
1. Open the "Contact Spotify Support" page and click on Account.
2. Click on the option that reads "I want to close my account."
3. Spotify will now prompt you to reconsider the account closure. Click on the black Close account button.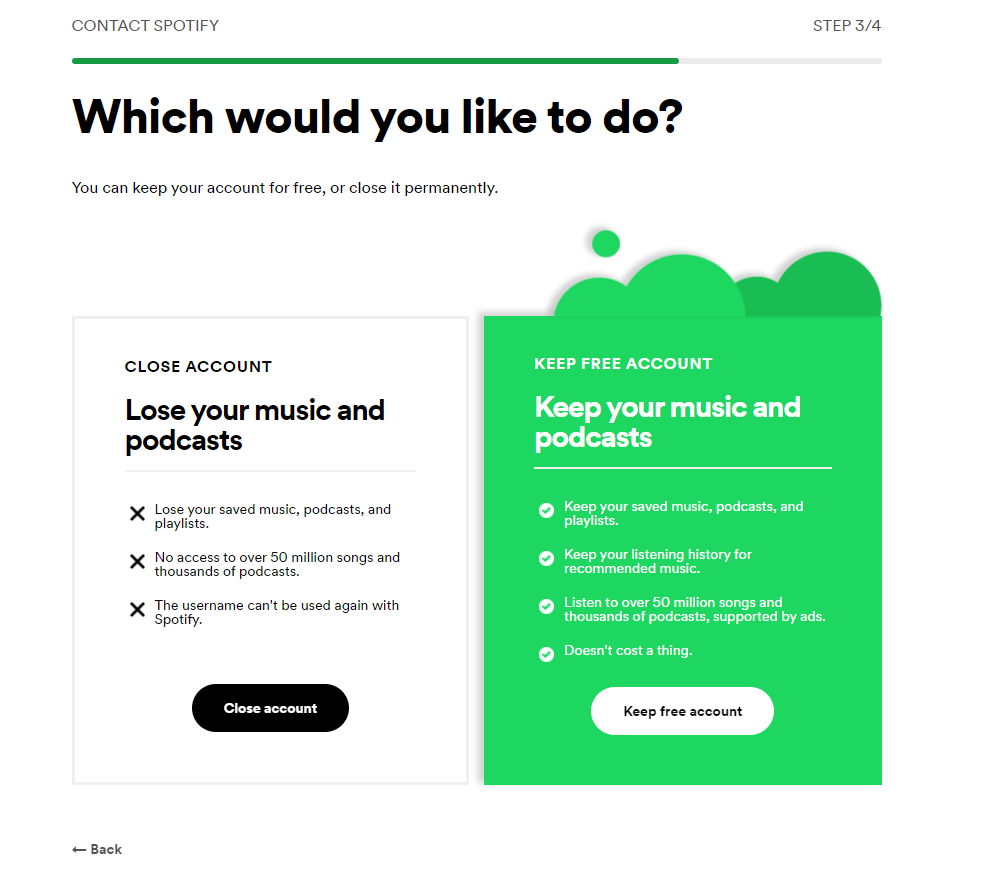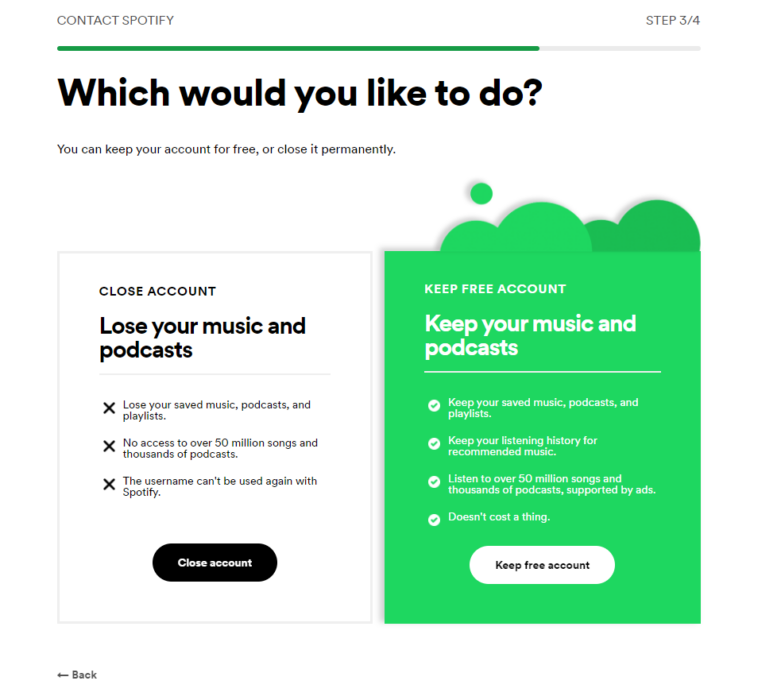 4. Next, Spotify will again ask for a confirmation. Click on Close account to continue.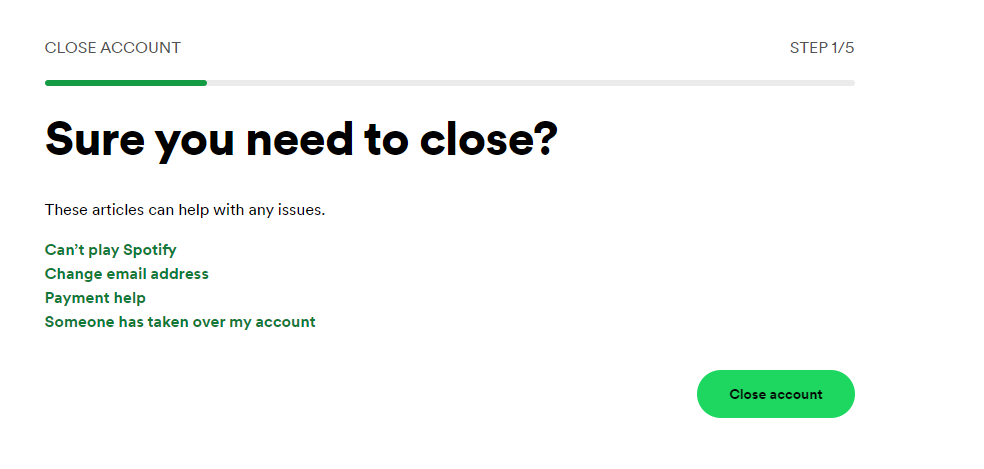 5. Further, Spotify will display your account's overview showing its details. Confirm the details and click on Continue.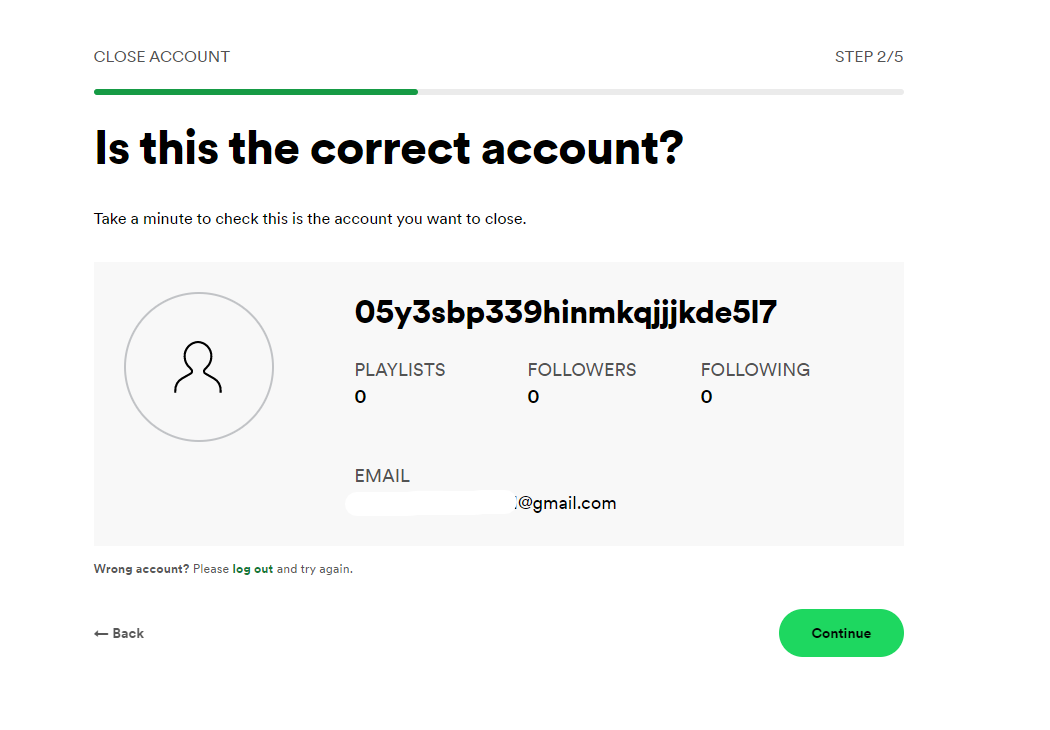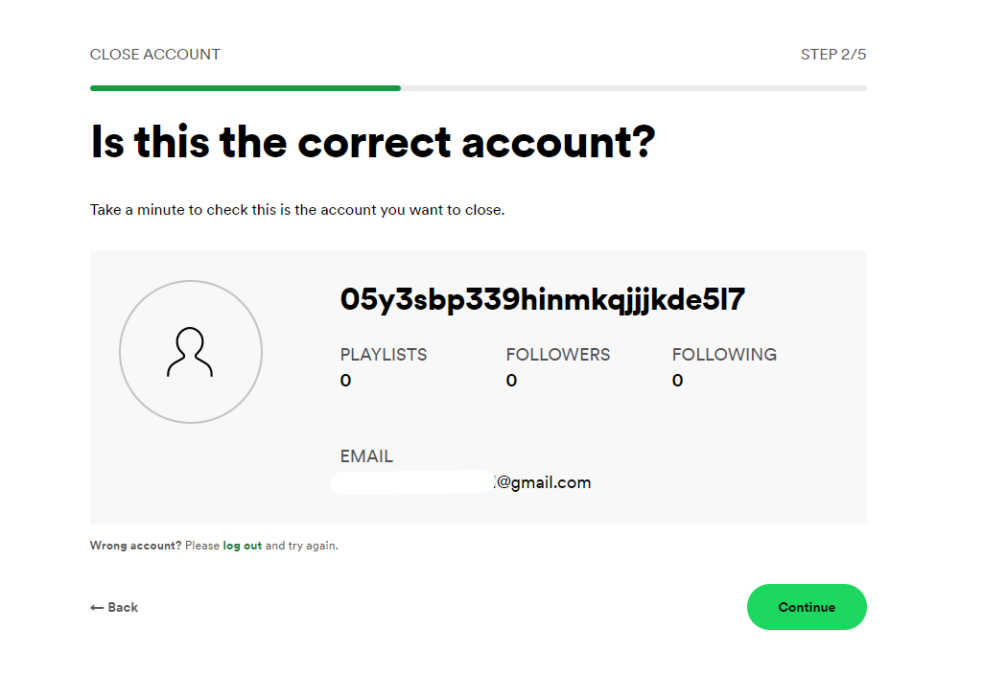 6. For a final confirmation, check the "I understand" button and continue.
7. Finally, Spotify will send you an email verification link. Check your email and open the link to confirm the closure of your account.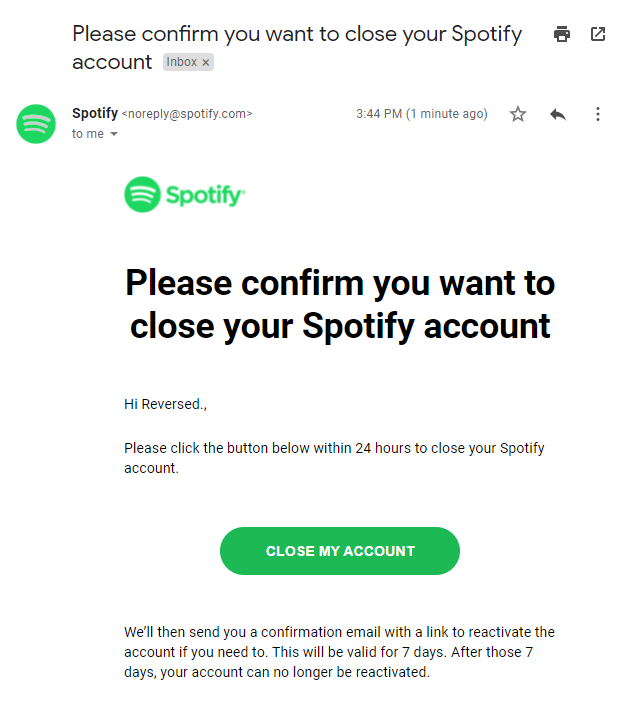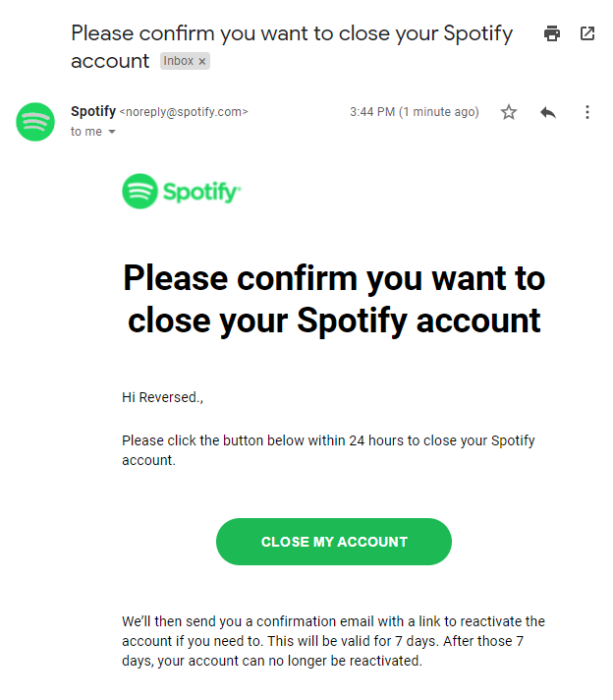 Meanwhile, you can also check out our article on how to delete Reddit account via the app in detail here!
Can I re-activate my Spotify Account after Deletion?
To clarify, the answer is – yes. Spotify allows you to get back to your account within 7 days of its deletion. For instance, if you somehow change your mind to get back to your account, you can re-activate your Spotify account using the activation link sent to your registered email after the account's deletion. Meanwhile, you can also check out our article on how to delete Instagram account and delete clubhouse account using our step-by-step guide here!
Did you find this guide helpful? Let us know in the comments below.