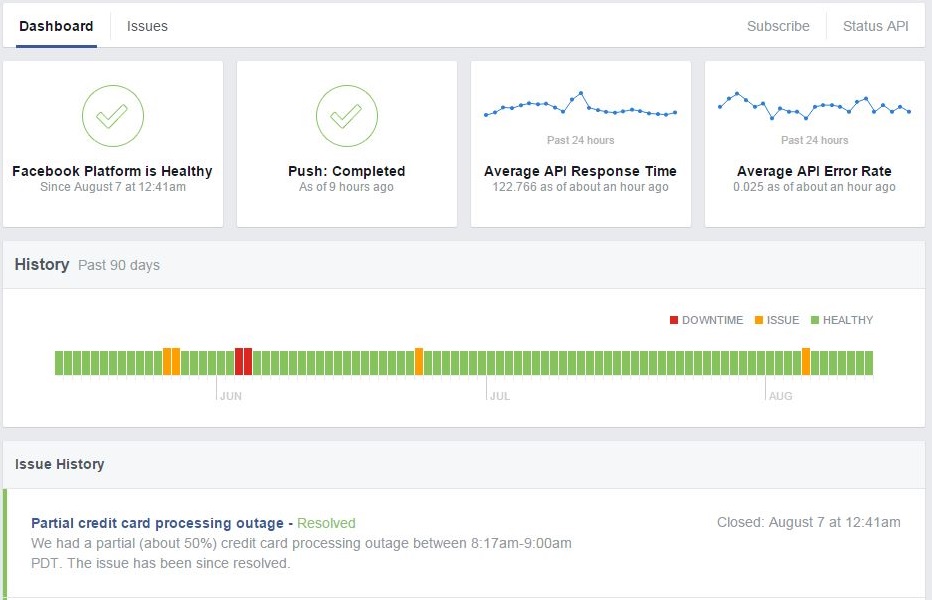 Short Bytes: Every popular online service exposes a status page to show the status of various service they offer to end user or customer. Status pages are primarily used for reporting active incidents on their system.
E
ver wondered why your Facebook page is not loading or you can't follow someone on twitter? Primarily because some of these services are either down due to heavy load in the systems, or because of some kind of cyber attack. But how do we know about it? My music is not streaming on SoundCloud and I am frustrated that their service is useless. Well, If it happens with you next time, you should first go and check their service status page.
Every popular website or online service has a hosted page either on their own servers or third-party hosted page to show the status of various services they offer.
Here, I'm giving you a list of some of those status pages which you can bookmark and check when you face any problem with that particular online service.
Do you like the information about status pages? Tell us in comments below.
Check out our homegrown product viralnews.fossbytes.com for hottest tech news on the web. For more updates, subscribe to our newsletter. [newsletter_signup_form id=1]