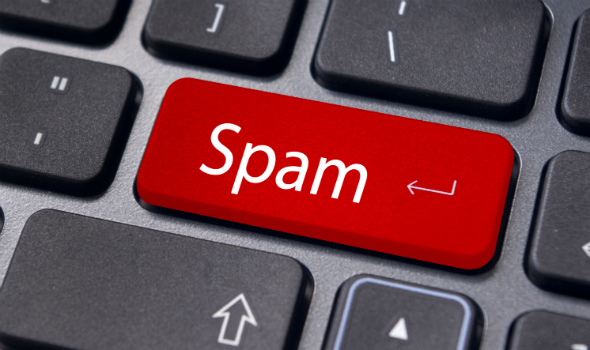 Just like irritating email spams, SMS spams range from social engineering swindles to unsought advertising. I'm pretty sure that just like me, you too are fed up with these spam rings. Most spam messages prompt users to forward them, contain links and other frustrating hoaxes. Along with the rise of SMS spams, there came many apps on the Android Play Store and Apple Store to filter these spams.
T
he latest versions of Android and iPhones will let you filter the unwanted numbers easily. Follow these steps to easily block spam messages in Android and iOS:
How To Block Spam Messages in Android?
There are lots of third-party apps available on Android Play Store to block spams, but you can block these irritating numbers using Google's Hangouts app. Hangouts app can be found easily as it comes pre-installed in your Android phone. If it is not available on your phone, you can download it from here. To block spam messages in your Android, first you need to make Hangouts as your default messaging app.
Make Hangouts as your default messaging app
Settings> More> Default SMS app> Hangouts.
Block spam messages with Hangouts
1. Open Hangouts app. It will automatically import all the old text messages.
2. Now open a spammy message you wish to block.
3. You'll see three dots at top-right corner, tap it.
4. Now tap on People & options.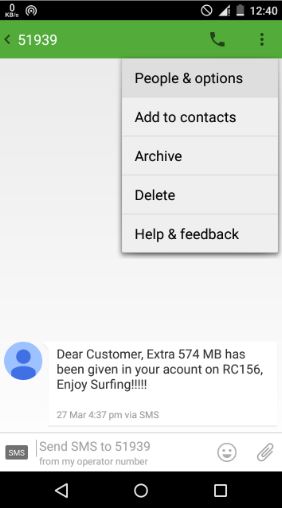 5. Now you'll seeing few options, one of them is Block [number] tap it and again tap at Block.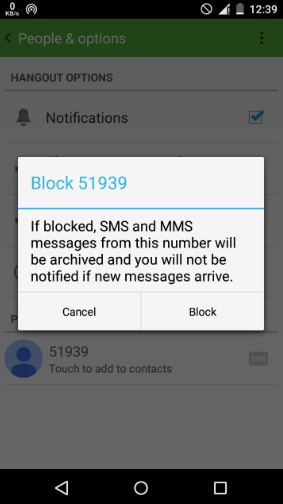 Now you have blocked the spammer. If you wish to see any number you blacklisted in past, head back to the home screen of Hangouts app and tap the top-left corner to open the menu bar. You will find out Blocked people option. From there, you can Unblock them in case you changed your mind.
How To Block Spam Messages in iPhone?
Blocking Spam messages in iPhone is quite easy as compared to Android.
1. Open the Messages and tap the Contact.
2. You'll see the little i button, tap it.
3. Now you will see a contact card for the Spammer.
4. Now scroll down to the bottom and tap at Block this Caller.
Now you have blocked the spammer. If you want to remove or check any of the previously blocked spammers, go to Settings, then Messages and then scroll to the bottom and you will find Blocked option. Swipe it from right to left and tap the red Unblock button.
Also Read: How to Block/Stop Candy Crush Notifications on Facebook?
 Did you find this simple way to block spam messages in Android and iPhone helpful? Do tell us in comments!