Losing the data in case of any kind of accident is one of the scariest moments of any professional who stores important data on the device. This makes storing such data in the cloud and creating an always-accessible backup a top priority. This also makes it important to choose a right backup tool for the same.
This is where a professional solution like CloudBerry comes in. CloudBerry Labs offers a number of solutions for desktop backup, server backup, managed backup, data duplication, and more. In this article, I'll be guiding you through the process of backing up your computer's data using CloudBerry Backup to Amazon S3 for free.
Before going ahead and describing the whole process, let me tell you that you can use the freeware edition of CloudBerry Backup for Linux to safeguard your personal files. The free version gives you advanced features like flexible scheduler and retention policies. In case you're willing to go for the Personal edition, you'll get advanced features like compression and encryption. On the other hand, the Server edition is available for business.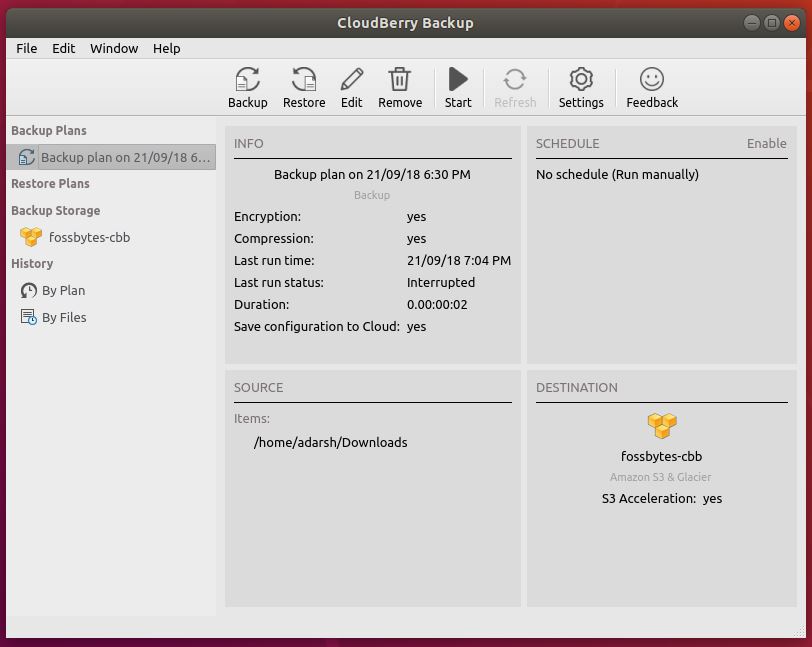 The requirements for running CloudBerry Backup for Linux are simple. The system must have a minimum RAM of 512MB and 100MB free installation space. The supported list of operating systems is mentioned below:
Ubuntu 12/14/16/17/18
Debian 7.11/8.10/9.3
Suse 11/12
Red Hat 6.x/7.x
Fedora 25/26/27
CentOS 6/7
Oracle Linux 6.x/7.x
Amazon Linux 2
When it comes to the supported cloud storage services, all the major providers like Amazon S3, Microsoft Azure, Google Cloud Storage, Oracle Cloud, Backblaze B2, OpeStack, Rackspace, etc., are supported.
How to backup data on Linux for free with Cloudberry?
First of all, you need to download Cloudberry Backup from the official website. For your sake of convenience, you can just follow this link. From this page, download the installer image as per your operating system.
After downloading the package, you can directly install the package or run the following command to do so. In case you're running distros like Fedora, use rpn in place of dpkg —
sudo dpkg -i /PATH/package_name

After the installation is finished, which is pretty straightforward and simple, you can spot CloudBerry Backup in your applications list. Once you'll open it, you can either choose to continue with the freeware model, try the premium features, or use the license key for activation.
Now comes the real part, backing up data. For this, I'll be describing how to use Amazon S3 for storage purposes.
On the main window of the software, you'll spot different options mentioned at the top — Backup, Restore, Edit, Remove, Start, Refresh, Settings, and Feedback. Simply click on Backup to proceed.

This will present before you a number of options for cloud storage providers. You need to choose Amazon S3 listed at the top and proceed. Further, add the requested details like backup name, access key, secret key, bucket name, etc.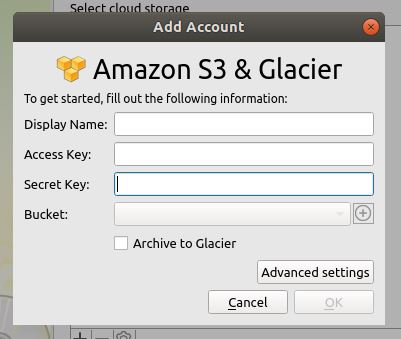 The next steps involve choosing directories that need to be backed up, choosing files using filters, deciding encryption and compression, Retention policy, etc. The encryption options provided for extra security are: AES 128, AES 192, and AES 256. You can also choose to go with S3 Transfer Acceleration feature for faster transfer.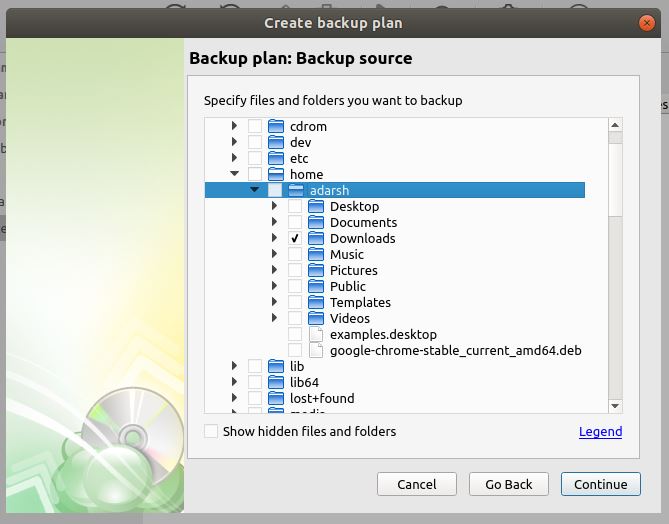 Once all settings are configured, the final screen shows a backup plan summary to give you an idea of what settings and filters you selected. This is a great feature in my opinion.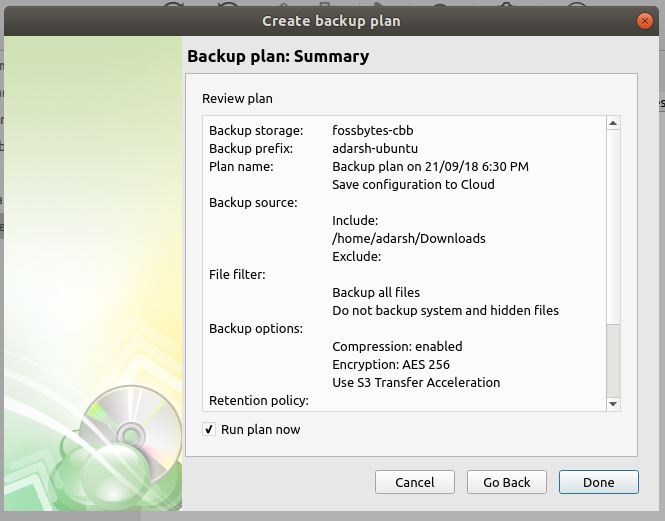 Now you can see your backup plan on your home screen. It runs as per your selected schedule. You can also choose to run it manually.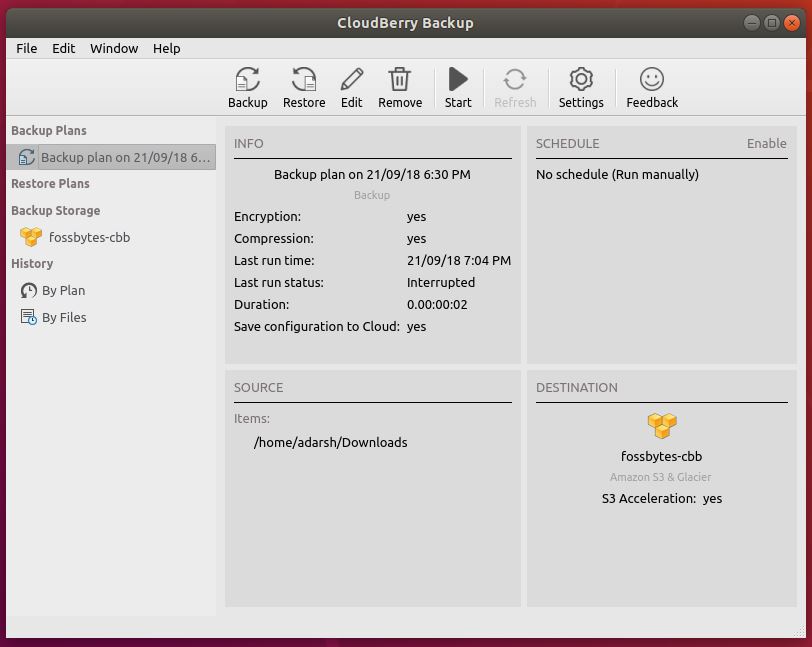 Apart from all the great features of CloudBerry, what really sets it apart is the pricing model. If you choose to go with the free model, you don't have to pay for anything up to 200GB backup. However, you don't get the advantage of compression and encryption. In case you choose to opt for premium plans, you get more backup bandwidth and better support.
This article is sponsored by CloudBerry!