Apple's App Store is the one-stop shop for everything you want to buy in the Apple ecosystem. Now, Apple has added UPI payments to App Store in India. Not just this, the company will also accept RuPay cards, and Net Banking.
Earlier, you could only add a debit or credit card to your Apple ID to make purchases from the App Store. With the introduction of UPI, RuPay, and Net Banking on the App Store, you can use the option that suits you best.
Unified Payments Interface or UPI came to India in 2016. Since then, it has gained wide support with various wallets also enabling UPI Payments. You can use apps like Google Pay, Paytm, or even WhatsApp to make UPI payments from your bank account.
UPI on App Store is also good news for students and other people who don't have a credit card. You can also earn rewards by using UPI to add money to your Apple ID if you use Google Pay or any other wallet.
How To Add UPI, RuPay, Net banking On App Store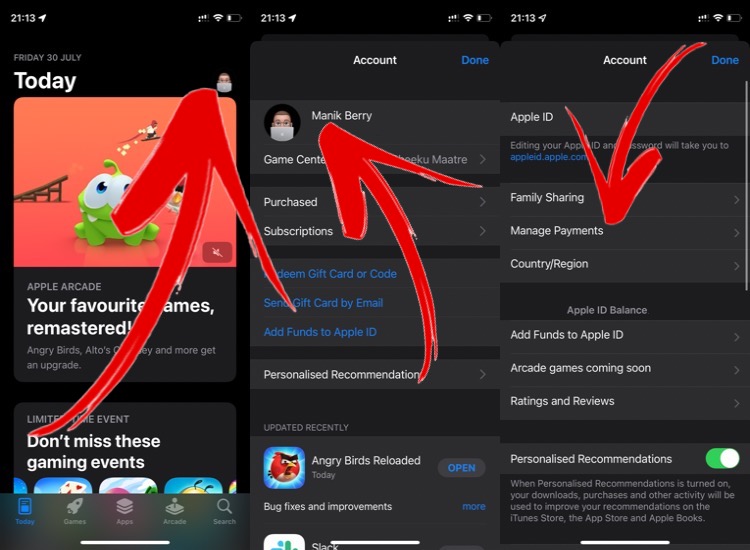 To add UPI as a payment method on the App Store, open the App Store and tap on your profile picture on the top-right side. Tap on your name again and you'll land on the Account page.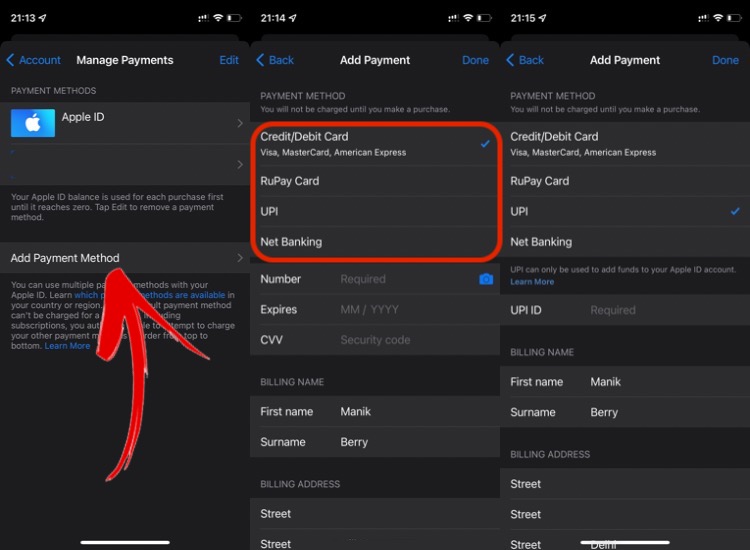 Tap on Manage Payments > Add Payment Method and select the payment method you want to add. Follow the on-screen instructions to continue a payment method on App Store.