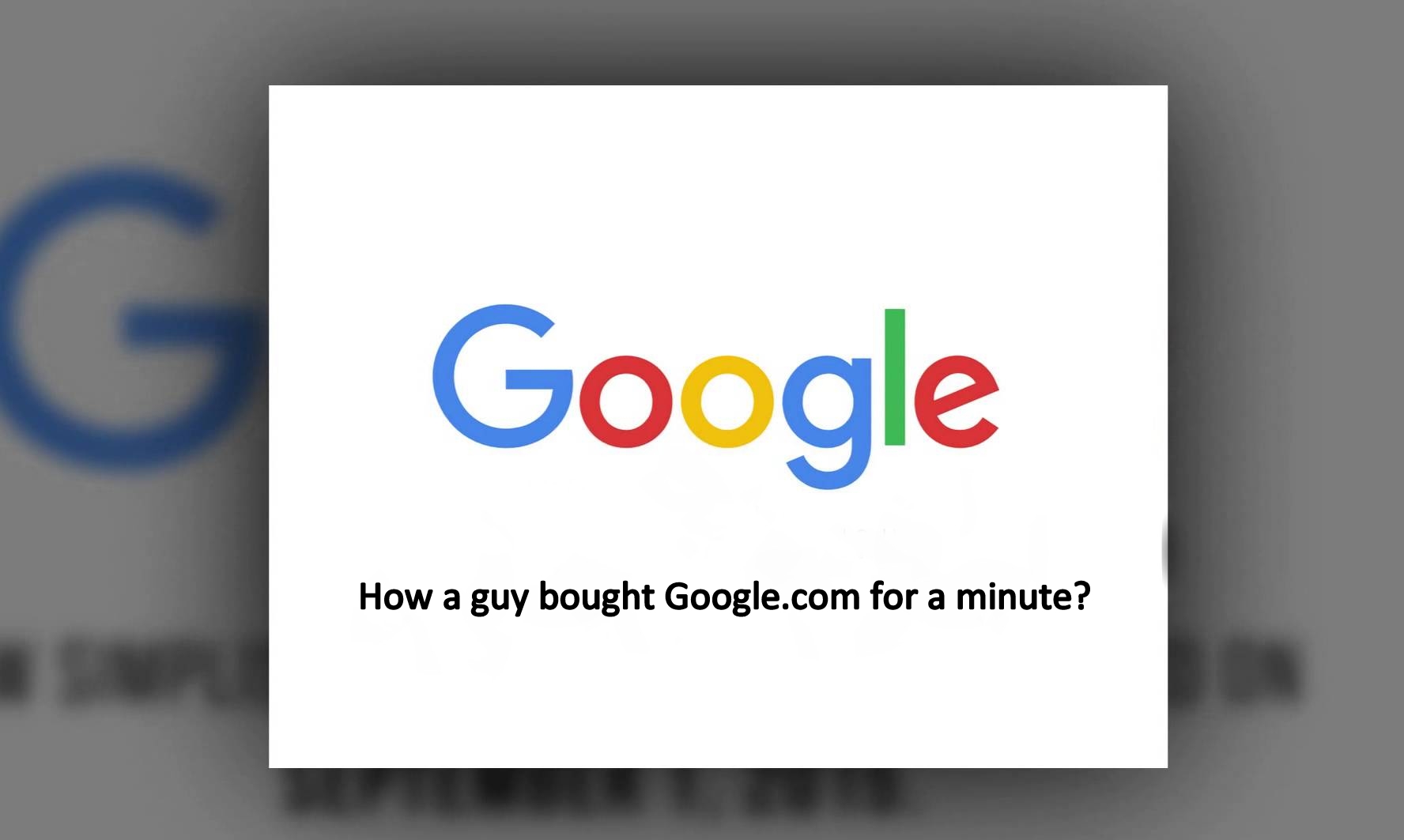 Short Bytes: This article is about an ex-Googler who owned Google.com domain for a minute. Read his amazing story and share it
S
anmay Ved, an ex-Googler having a great corporate experience, was lucky enough to buy Google.com, but just for a minute. Yesterday, he shared this amazing story on LinkedIn Pulse and I wished to share it with our fossBytes readers.
This incident happened at 1:20 AM Eastern Time on Tuesday, September 29. Sanmay was on the Google Domains interface and he searched Google.com, just like that. Surprisingly, Google.com was available for buying.
Take a look at the screenshot below: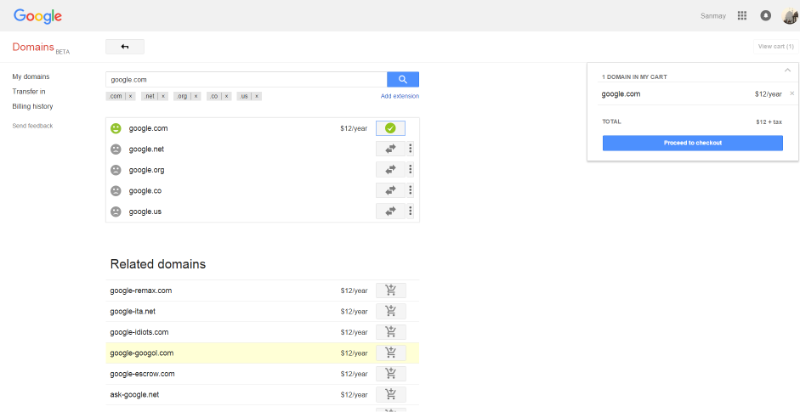 Out of the curiosity, he added the google.com domain to the cart and proceeded ahead to complete the transaction. He successfully completed the transaction and he bought the most-trafficked domain in the world only for $12.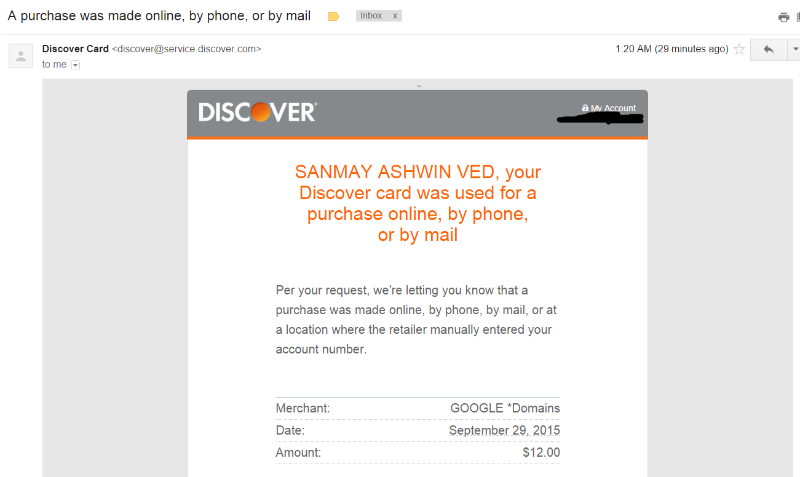 He writes that as he completed the purchase, he received two emails from Google. The purchased google.com domain also appeared in his Google Domains order history. Moreover, his Google Webmaster Tools was automatically updated with webmaster details of Google.com. Thus, the ownership of Google.com was transferred to him.

After this, he started getting notifications related to Google.com domain in his inbox. He also got some internal emails that he reported to Google's security team.
However, after a minute, his Google.com order was canceled and he got another email. "So for one minute I had access," Ved said. "At least I can now say I'm the man who owned Google.com for a minute."

After cancelation, his order history page was updated with a new message that said someone else registered the domain before the order was completed. He searched again for Google.com and it showed unavailable, of course.

Ved doesn't know how this happened and why he was able to buy Google.com for a minute. A Google spokesperson said they are looking into the matter, but they aren't currently noticing anything unusual.
He writes: "I have reported the incident to Google Security. Google has reverted back, and has acknowledged the incident."
Did you find this story interesting? Tell us your views in the comments below.
Also read: 12 Surprising Facts About Google That You Don't Know