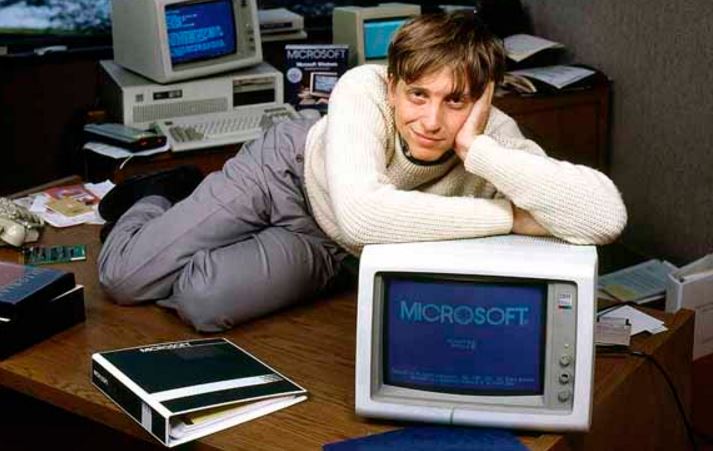 Short Bytes: Windows 1.0 was introduced by Microsoft back in 1985, 31 years ago. To market the OS, Microsoft made an infomercial that channeled classic Steve Ballmer. Take a look at Microsoft's first ever Windows press release and the video.
31
years ago today, Microsoft started writing a new chapter in the computing world with its first version of Windows. On November 20th, 1985, Windows 1.0 was launched as a successor to MS-DOS. This new OS laid the foundation of many Windows features like scroll-bars, icons, dialog boxes, drop-down menus – and apps like MS paint and Notepad.
It wasn't that impressive in looks, but the new graphical clock made it look cool. But, how did Microsoft advertise this product?
In its press release, Microsoft boasted and sold the new features:
Windows lets users integrate the tasks they perform with their computer by providing the ability to work with several programs at the same time and easily switch between them without having to quit and restart individual applications.
However, Steve Ballmer took the charge of selling the OS using his usual over-enthusiastic way of storytelling in a commercial. Grab some popcorn and enjoy this epic video. :D
https://www.youtube.com/watch?v=pfSvAOnT1CY&feature=youtu.be
Bonus video: Watch Bill Gates and Steve Ballmer dancing on "What is Love".
https://www.youtube.com/watch?v=egerSSY8h18
Share your vintage Windows memories with us in the comments below.