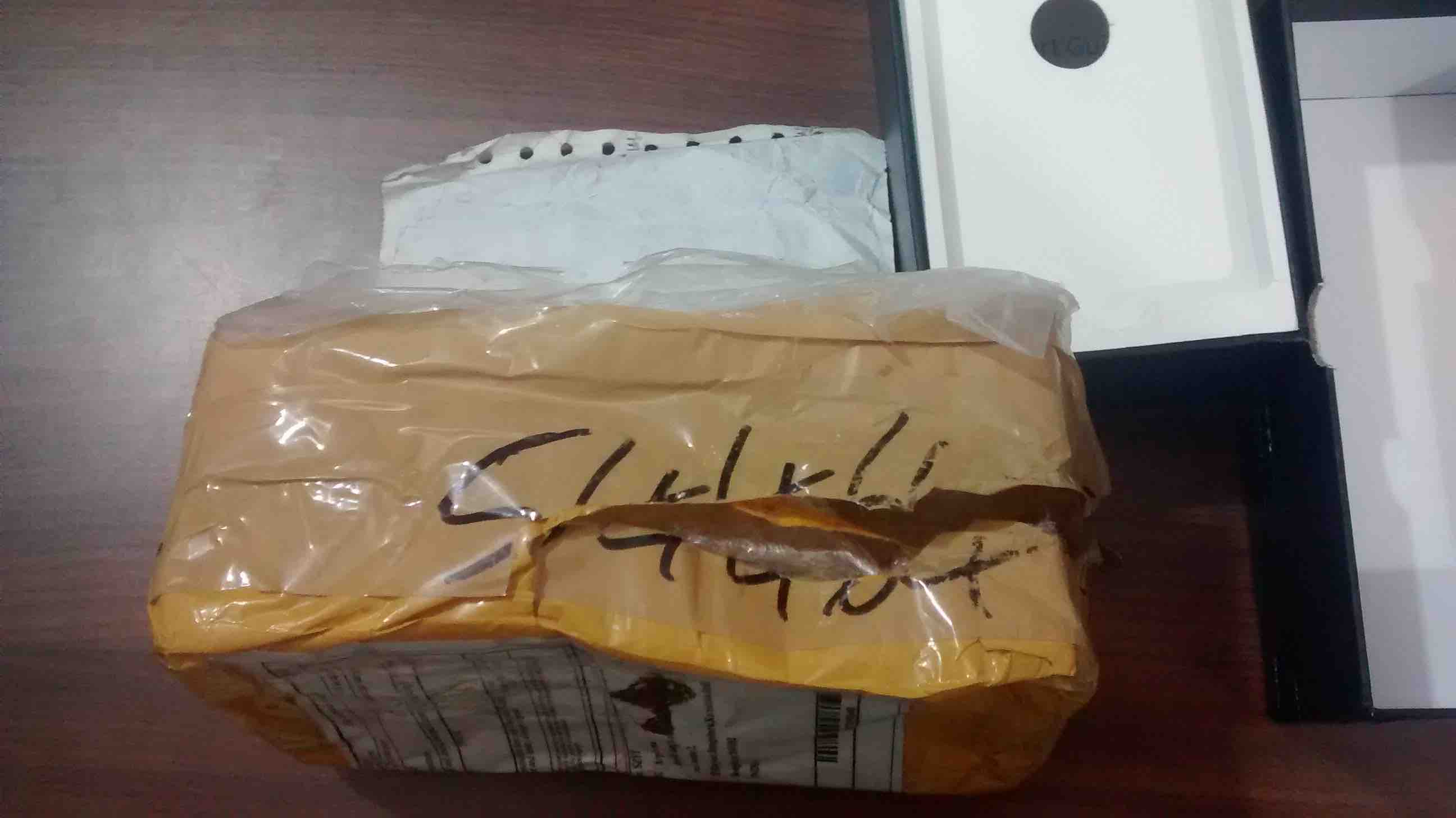 And they said 'Make in India', 'Corruption free India', 'Sabka Sath Sabka Vikaas' (together we progress) and many more. Well, not to be denied, India is shining in the World. And very well, we can observe the halo of the shining India over the Internet as we have taken a leap away from banners and posters towards sharing and caring our growth in the internet heights.
But there is another side of this coin. Though the storm of progress has shaken the roots but it has not been able to shake the grass root level services and here is a petite example of an insignificant (yet regularity of occurrence of such events makes it significant) incident by India Post.
B
efore we begin, I would like to turn our microscope on the incidents that happen during Rakshabandhan thus, resulting into the delivery of Rakhi but the loss of the money for sweets. You might have got the hint what we are going to talk about.
And heretofore, we have covered multiple incidents related to thefts by the courier companies and their staff, but I never thought that sooner or later we'll be the victim of the same vicious circle. This narrative tells how fossBytes got scammed by India Post and Mumbai customs office staff.
Before detailing the finer aspects of this episode, let me sketch the complete background story for you. You might be acquainted with the fact that fossBytes publishes reviews of products and services frequently. While we don't welcome monetary benefits, the product companies gladly send their evaluation pieces to our review team. It's the de facto standard to how reviews are written and readers are told about the pros and cons about a particular product or service.
A greater part of the review requests we receive are from outside India. So, ordinarily a process to review a product commences from receiving a review request email from some company. If we like the product and it suits our niche, we might ask that particular company to ship the product at our address. As we are based in Bangalore in India, there are some obvious custom issues that delay the delivery of products — causing trouble to us and the company as well.
Along the similar lines, Hongkong-based smartphone company Elephone sent us their M2 smartphone for review back in November. As usual, due to customs issue, the package was delayed over a month. After a long follow-up procedure with Elephone and customs office, we were awarded the package on January 10, 2016. Unfortunately, we received an empty and lacerated box.
See the pictures below: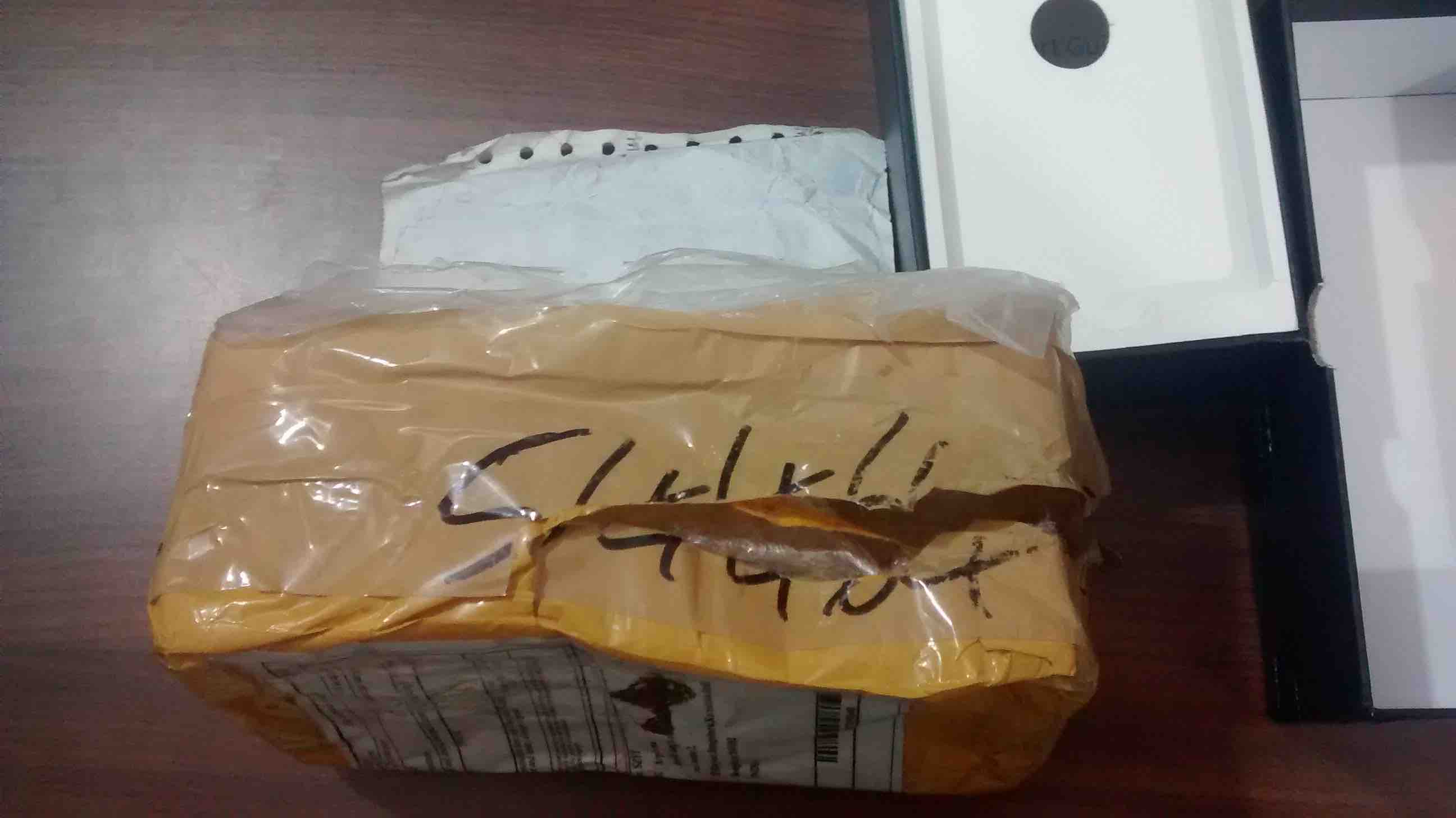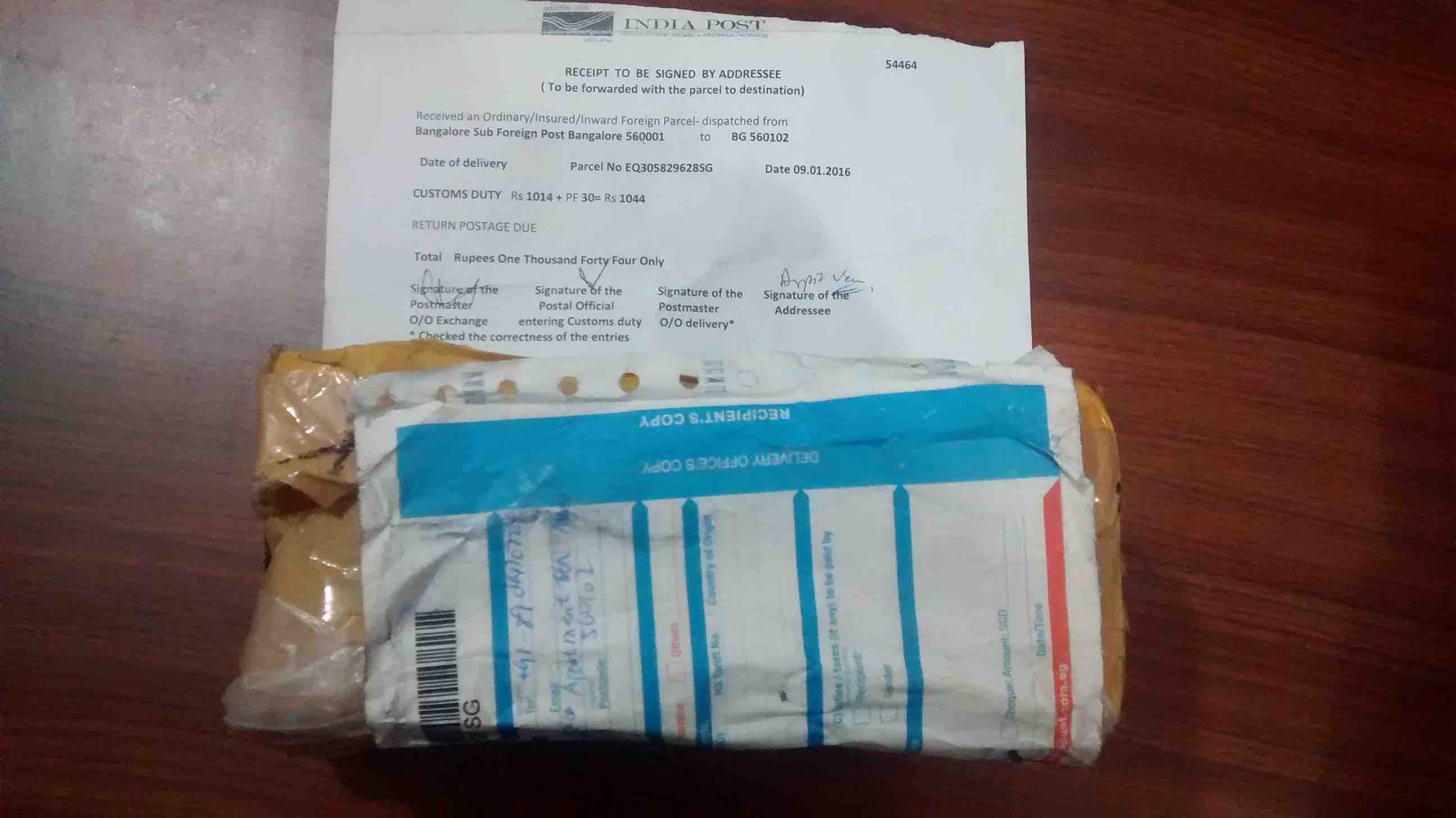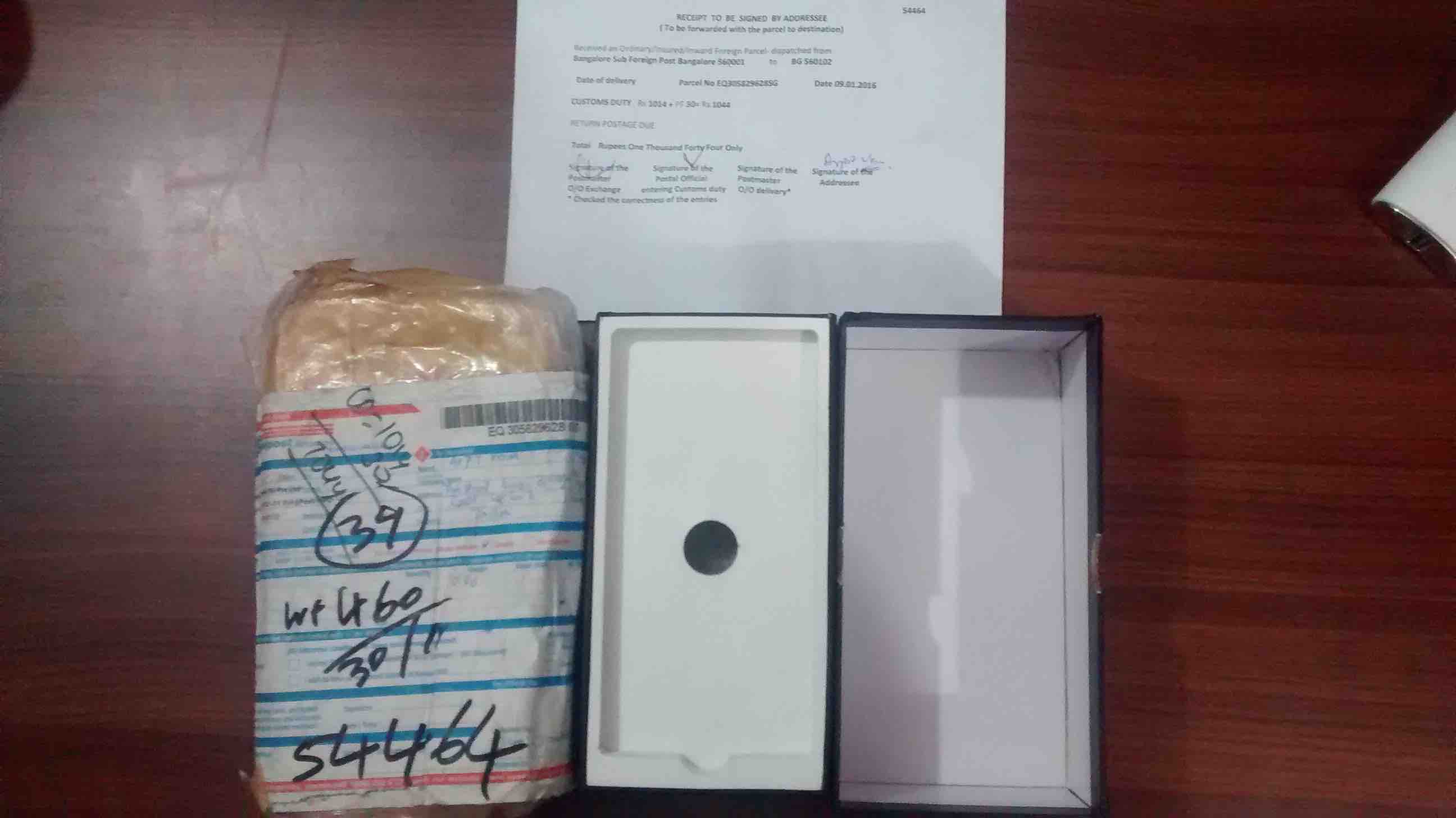 The post office delivery staff took the receiving sign and collected Rs. 1,044 (~$15) as customs duty from me and left before I could open the package. All I received was an empty box with phone's charger and operating manual. After inspecting the package closely, I found that there were some visible tampering signs on the box and it was already torn.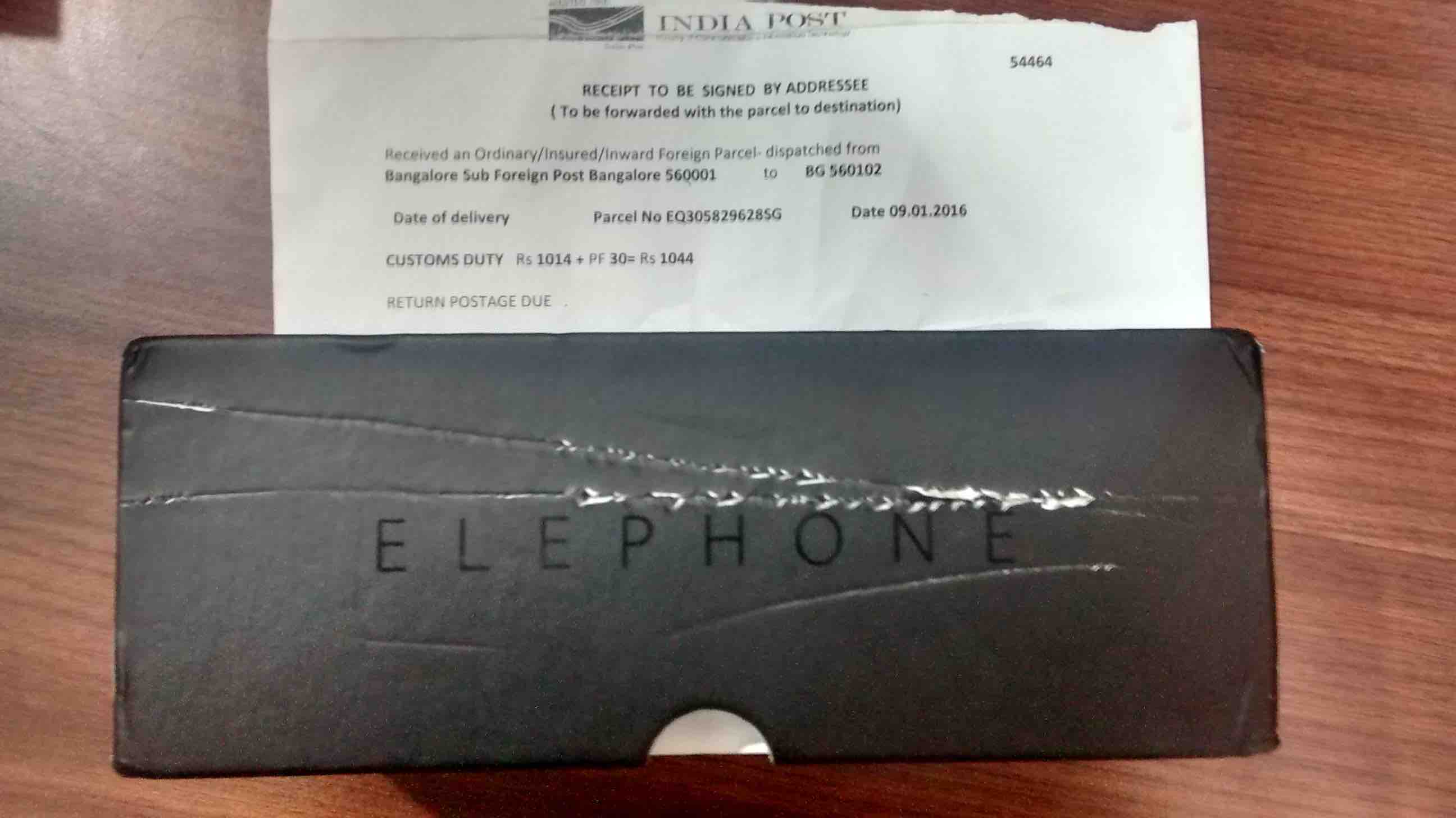 Feeling baffled, I called the nearest post office, where I was given an email id for lodging my complaint. I did that as soon as possible along with the pictures of damaged package and receipt. I got the reply yesterday that said:
Sir,
Receipt of your mail is hereby acknowledged. Mail is forwarded to Bangalore Sub Foreign Post Office for necessary action. You may please await for further communication from them.
With Regards,
Asst. Director (PG & QA)
For CPMG, Karnataka Circle
Bangalore-560 001
080-22392523/22392648
We have also emailed Elephone asking them to take necessary actions at the earliest.
Out of curiosity, I researched about such cases related to the delivery of packages from foreign countries. To my surprise, it turned out that things get stolen intermittently at the Mumbai and Delhi customs office. I read about innumerable cases where people received empty packages and nothing was done as it couldn't be proved who stole the contents. There have been cases where people lost articles worth Rs. 10,000 and received just Rs. 100 as the compensation.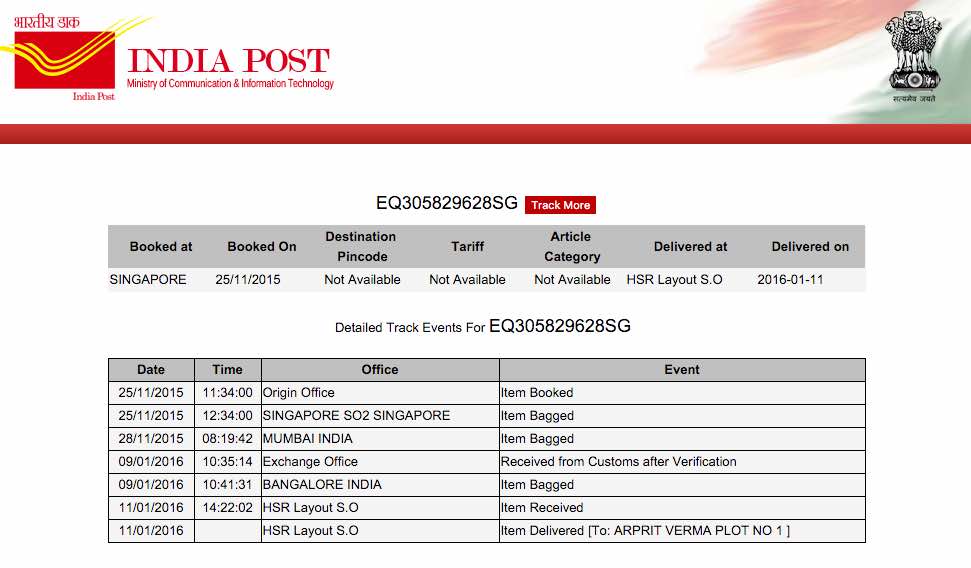 After the packages are handed over to Indian custom offices, things are left in God's hands. Researching more, I found that staff at the Indian customs offices opens the packages arbitrarily to 'verify' the contents. Due the same issues related to customs and security, we have refused to accept multiple products for reviews in the past.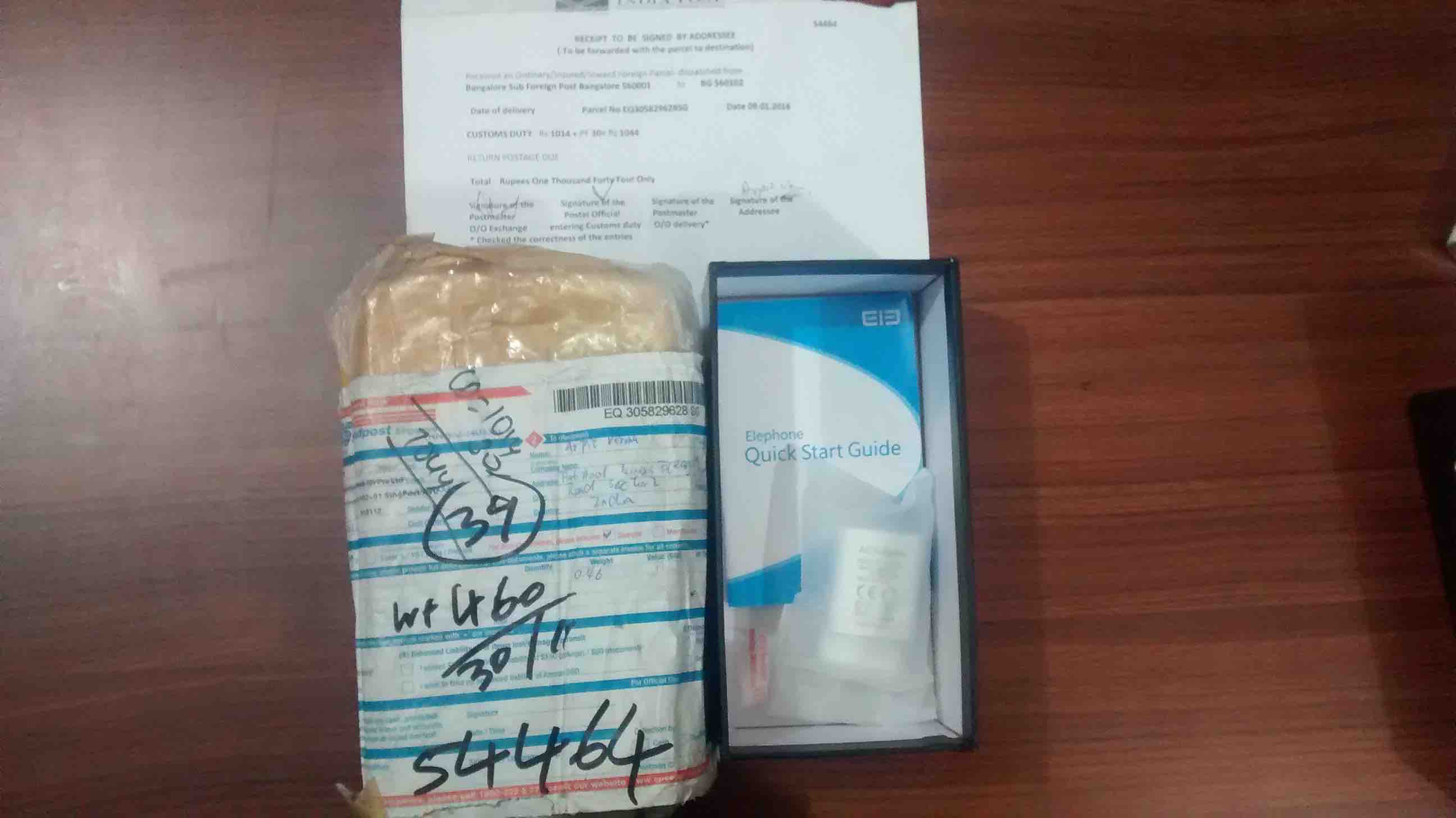 I'm writing this post to outline the flaws in the way things operate at India Post. It's not only shocking, it's more disappointing to see these mishaps occurring on such exhaustive scale. This tarnishes the images of our country and people are forced to use the private courier services at an exorbitant cost.
Like any other government agency in India, India Post is ill-famed for its sad state of affairs and lack of professionalism. Notably, over a one year ago Amazon started to use India Post for delivering the Amazon Fulfilled orders — only to screw up its delivery post badly. The online forums are rife with such reports and indicate a corrupt nexus formed by the customs staff and India Post.
We hope that Indian government works to ameliorate these sad state of affairs and reinstate the faith of its customers. We appeal the readers to be vigilant while receiving packages from India Post, online retailers, and other courier agencies.
I am not sure how much 'Make in India' or 'Incredible India' is shining but these small incidents of theft, thus revoking the trust that we try to put in, are striking down very badly. I wish and hope all of us be honest to the trust of their nature and we make really make India shine through a day of no complaints.