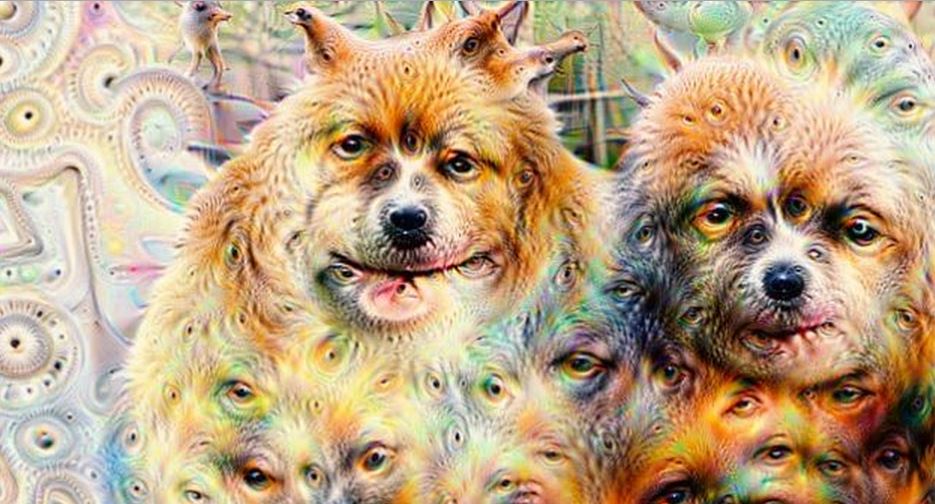 In recent past, we've seen interesting, but horrifying re-imaginations of Google's dreaming robot. This creepy artificial neural network is turning landscapes, buildings and people into trippy pictures with animal faces. But exactly how this dreaming robot of Google sees this weirdness?
G
oogle has been one of the biggest contributors to the
artificial intelligence
research by investing heavily in this technology. Some days ago, Google made its dreaming robot algorithm
public
and the internet is flooded with nightmares. Different enthusiasts and researchers are studying it to know more about Google's neural network system. Doing the same, Johan Nordberg, an artist-developer, made a video that tells everything you need to know.
The "Deep Dream Robot" feeds the input image through an artificial neuron layer, asking the artificial intelligence to enhance certain edge-like features. While each frame of the video is run through the system, pictures become distorted and morphed to produce something totally different. And some animal faces too.
Johan Nordberg says: "Each frame is recursively fed back to the network starting with a frame of random noise. Every 100 frames (4 seconds) the next layer is targeted until the lowest layer is reached."
This five-minute video will tell how this technology works. If that is unsatisfying, feed an image of a doughnut into the Google dreaming robot and watch it turn into a monster. Or, maybe, run your own picture and find Google experimenting its weird fetishes on you.
Did you like the video and you feel weird already? Tell us in comments below.
Subscribe to fossBytes newsletter for more interesting updates.
[newsletter_signup_form id=1]