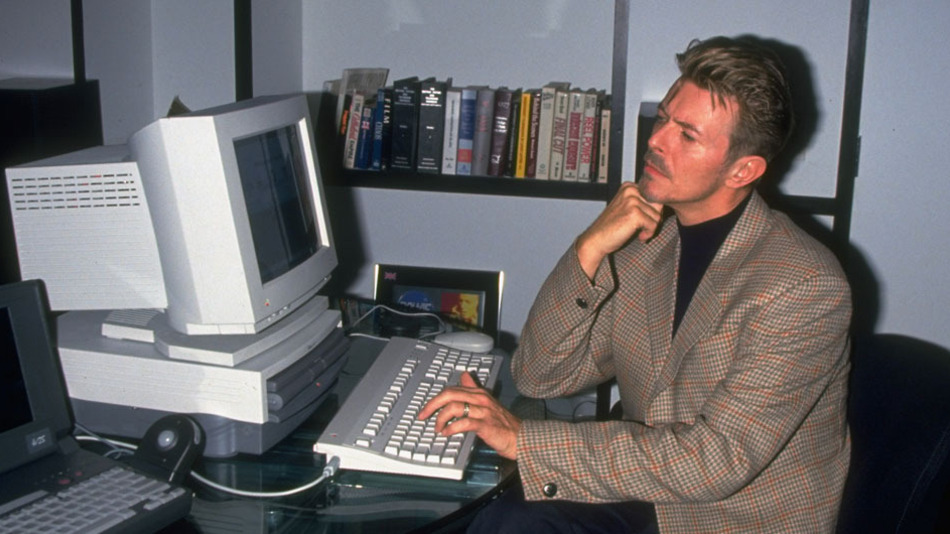 Short Bytes: David Bowie was one of the most influential musicians of his era. The fiercely forward-looking songwriter died of cancer at the age of 69. As it turns out, apart from his work in music, he was a trailblazer in technology too. Here's how this internet pioneer predicted the future and watch his famous BBC interview.
A
s a music visionary, rock legend, art and fashion pioneer, and leader in fighting gender norms, David Bowie will be remembered for many generations to come. But he didn't stop there — take a note — he was a tech visionary too and used such technology that could put the contemporary artists to shame in 2016.
In the late 90s, he set up his own Internet service provider, BowieNet, that helped him connect with millions of his fans across the globe. In a time when people used around 30 minutes a month online, Bowie not only dared to release his song "telling lies" online, but also netted 300, 000 downloads.
BowieNet was so powerful that it predated the likes of such internet dinosaurs as Myspace and Friendster and gave its users internet access and entry to a vast collection of his photos, videos, and songs, as well as an insight into his upcoming material and web chats. It came with a $19.95/month price tag and additionally gave users 5 megabytes of space to create their own personal sites, and inserted music and video plugins to regular web pages, that created a social network that was musically driven — this was way back in 1998.
In an interview given to BBC, conducted by Jeremy Paxman, when asked about the technology, and what it meant for the future of media, Paxman sneered at the web, calling it "just a tool," and a "different delivery system". However, Bowie defended it saying "I don't agree".
"We're on the cusp of something exhilarating and terrifying."
He added "We're on the cusp of something exhilarating and terrifying," stating that "the actual context and the state of content is going to be so different to anything we can envisage at the moment — the interplay between the user and the provider will be so in simpatico it's going to crush our ideas of what mediums are all about."
Explicitly, he goes on to add that the barriers between creator and audience will be further reduced, further predicting the upsurge of services like Twitter and Instagram that give us windows into our idols' lives. "I embrace the idea there's a demystification process going on between the artist and the audience," he said, and termed the internet as "a communal power".
He went ahead to add that it was internet and not rock music that was the conveyor of rebellion in society and he wouldn't have been a musician at all because the counter-culture inherent in music in the 1970s had long been dead, with music in the late '90s "a career opportunity." The web, instead, was the new wild edge, a technology that would break barriers and change how the human race communicates in a few years.
"What the internet is going to do to society, both good and bad, is unimaginable."
He called the internet an ocean and said, "I don't think we've even seen the tip of the iceberg". It's amazing to see all his predictions turning to be true and that too just in a matter of 15 years.
Watch his BBC interview from 1999 and know more:
Do you agree with David Bowie's predictions about the internet? Add your views in the comments below.
Also Read: The Forgotten Genius Nikola Tesla And His 6 Incredible Predictions