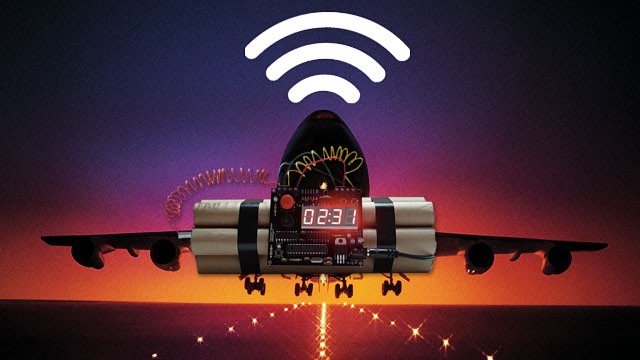 Short Bytes: The passengers and crew of the Australia-based Qantas airline had to face an unexpected situation when a passenger spotted a Wi-Fi hotspot called "Mobile Detonation Device." However, after security checks, no such device was found and the flight took off with some delay.
I
n a weird and scary incident, a Qantas flight in Australia was delayed for more than two hours due to a scary Wi-Fi hotspot name.
According to The West Australian, inside flight QF481, a passenger found a Wi-Fi hotspot titled "Mobile Detonation Devise". This was enough to trigger a chaos inside the plane as the passenger contacted a crew member about the same.
This flagged hotspot prompted the captain to announce for the owner, but nobody came forward.
"He said there was a device on the plane that had a name on it that he found threatening and that we were not leaving until that device was brought to him," a passenger said.
Also read: How To Get The Best Wi-Fi Signal In Your House | Tips And Tricks
As a result, about 40 people disembarked the aircraft due to safety reasons. After the security checks and scans, the plane was marked safe. However, as people were fearing and refusing to fly, it caused further delays.
Later, Qantas confirmed that the incident took place on the flight and their crew and security team looked into the matter.
We can easily assume it to be a prank, probably from a device inside the airport terminal. Whatever might be the case, this Wi-Fi hotspot name has surely secured its place as one of the scariest ones.
Have something else to add? Share your views in the comments section below.