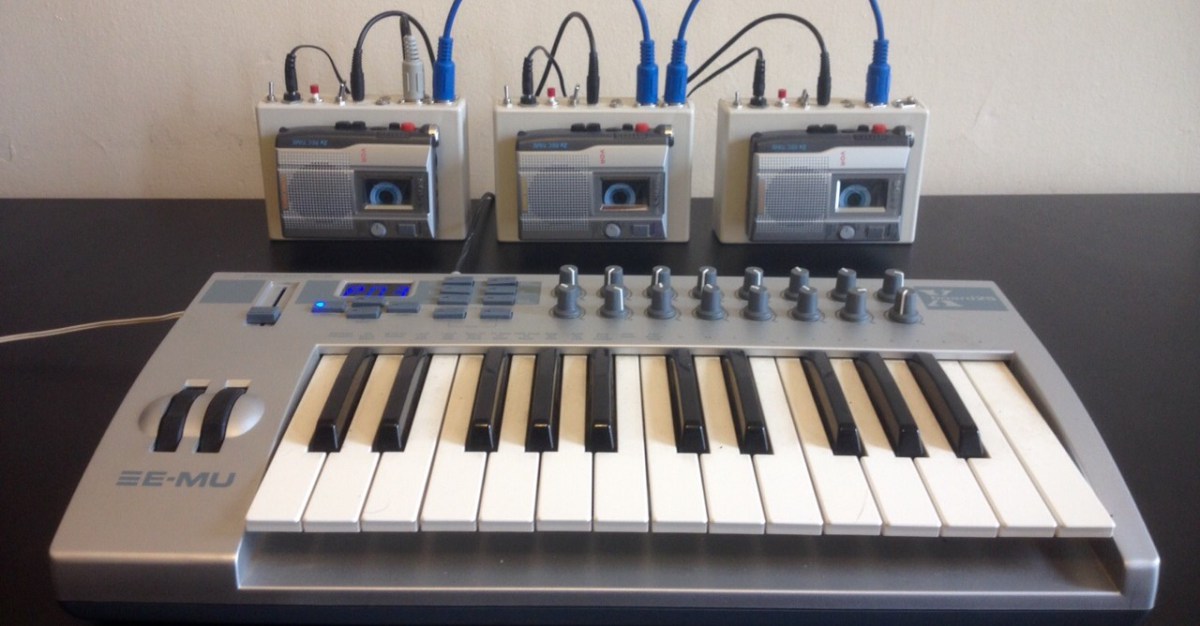 Short Bytes: A hacker has connected a series of hacked cassette players to build his own Mellotron-like keyboard. Know more about it and build your own little DIY synth.
R
emember the Mellotron from the '60s? The original sampler invented in 1963, a keyboard that played sounds stored on a magnetic tape whenever you pressed a key?
Well, if you can't recall the instrument, or you don't feel any need to do so – we present you the reinvented Mellotron. Yeah, somebody from Brooklyn created this modern rendition of the Mellotron. Instead of the bare magnetic tapes, this device uses the cassette players.
Crudman is actually a series of hacked cassette player with tapes that contain a single droning tone (or something weirder). The cassette players are connected and tweaked using an Arduino-based Teensy microcontroller. This makes them respond to MIDI signals from the keyboard. Each time you press a key, the motor of tape runs and slows down accurately to give rise to a particular musical note.
Also read: Some of the Weirdest and Awesomest Music Genres You Probably Have Never Heard Of
The resulting sound from the Crudman is a Mellotron-like synth sound. Just add more number of cassette players and create chords. So, what are you waiting for? Go and look out for some old hardware in your basement and connect them to revisit the '60s.
The hacker, who made this possible, has put up the detailed instructions online. Hack it together and make your own DIY Mellotron.
Here's are the detailed instructions to get you started. Good luck.
Did you like this informative? Tell us in comments below.
Also read: Raspberry Pi DIY: How to Preserve and Sync Data in a Mason Jar Using Pi