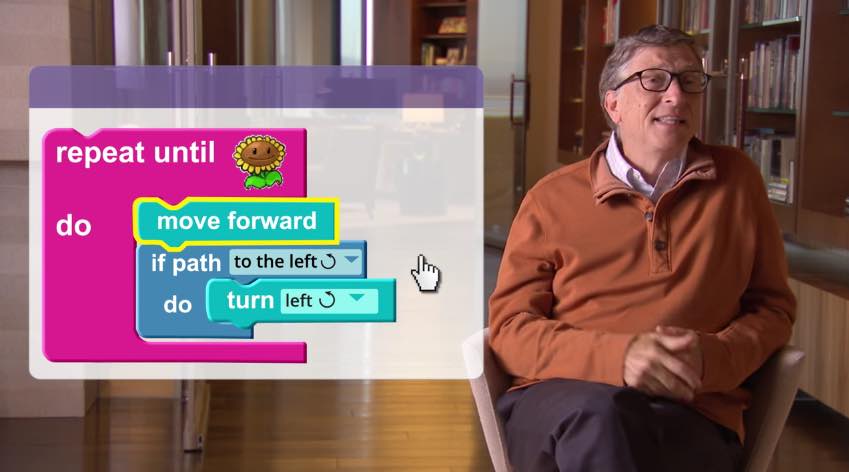 Short Bytes: In a video for Hour of Code, Microsoft founder Bill Gates makes use of zombies to explain the basics of if statement. He also recalls his early coding days when he used if statements to code a simple tic-tac-toe game. 
Computer programming seems really hard to many people. To make things easier, Code.org's the Hour of Code is designed to demystify code and promote the code learning process.
In this video from 2013, for this initiative, Bill Gates, the founder of Microsoft himself steps forward to show how simple coding can be.
He explains the if statement to the people new to the world of programming with the help of using real world examples and zombies.
Mr. Gates says that once you formulate these statements, our computers are amazingly reliable on executing them at unbelievable speeds.
He recalls his programming experience from the earlier days when he learned to a write a program to play tic-tac-toe. "I had if statements to say, ok, if the other person is about to win, go ahead and block that spot," he recalls.
Watch this Hour of Code video below:
You can go ahead, grab these bundles, and start learning: