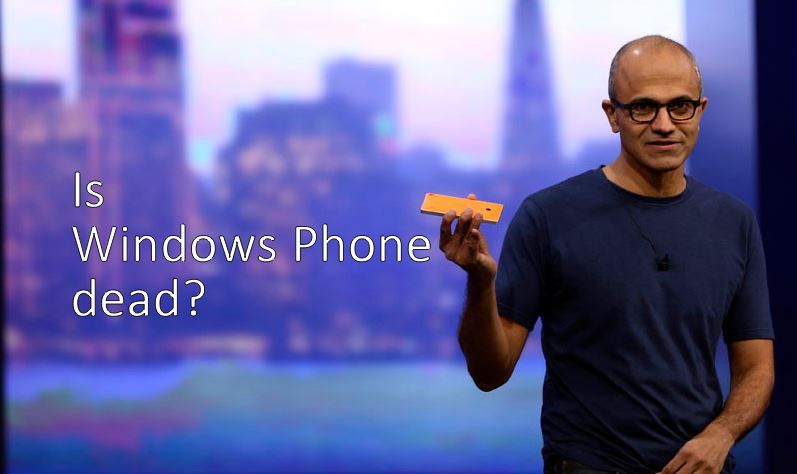 When a company as big as Microsoft undergoes one of its biggest changes fueled by a disaster called Windows 8, rumors are inevitable. Just like Windows 8 for PCs, Windows Phone 8 was a similar sobfest. Even though in the emerging markets, low-range Lumia devices like Lumina 520 managed to create a stir, but overall it hasn't been that impressive when it comes to economics.
R
umors are that Microsoft CEO Satya Nadella and top offices at Redmond are discussing the option to drop the Windows Phone from the mobile phones and tablets. According to
MSFTNerd Twitter handler
, Microsoft would offer Android phones with pre-loaded services and apps.
These rumors are being backed by some big changes happening at Microsoft. After the complete overhauling of the Microsoft top executive posts, it recently sold a part of Bing Maps to Uber. The technology company also agreed to close its web display advertising business and selling it to AOL and AppNexus.
Few days ago in a letter to the Microsoft employees, CEO Nadella said: "Tough choices in areas where things are not working."
He further said: "We will need to innovate in new areas, execute against our plans, make some tough choices in areas where things are not working and solve hard problems in ways that drive customer value."
Well, the phrase "things not working" remind me instantly of Windows Phone.
Well, keeping everything in mind and the upcoming launch of Windows 10 Mobile this year, this looks like a rumor for now.
We'll have to wait and see how well (or, bad) Windows 10 Mobile performs this fall. It would be unfair of Microsoft to scrap the Windows 10 Mobile without giving it a proper chance.
As a keen observer of the Microsoft world, I'll be looking into this story closely in the upcoming times and bring you the latest on fossBytes.
Would you like this rumor to come true? Tell us in comments below.
Also read: NO Yearly Fee for Windows 10 Support After Upgrade Within One Year, Microsoft Clarifies