Short Bytes: As the amount of data continues to grow in a rapid manner, the need for a new data-handling and computing architecture is being realized. Along the same lines, DARPA is working with Intel, Qualcomm, and others to build a new kind of non-von-Neumann processor. Called HIVE, this project will aim to make a "graph analytics processor" with 1,000x performance-per-watt improvement.
T
oday's processors are based on von-Neumann architecture, which comprises of an Arithmetic Logic Unit, a control unit, memory, and Input/Output. The machines based on this architecture are designed to access large amounts od data and fill their caches, which is not the quickest method to complete every task.
Having said that, the American military's Defense Advanced Research Projects Agency (DARPA), last Friday, selected 5 participants for its Hierarchical Identify Verify Exploit (HIVE) program.
HIVE is a new kind of non-von-Neumann processor project that has received $80 million funding. Over the course of next 4.5 years, the likes of Intel, Qualcomm, PNNL, and two others will work to develop a powerful data handling and computing platform "specialized for analyzing and interpreting huge amounts of data with unprecedented deftness."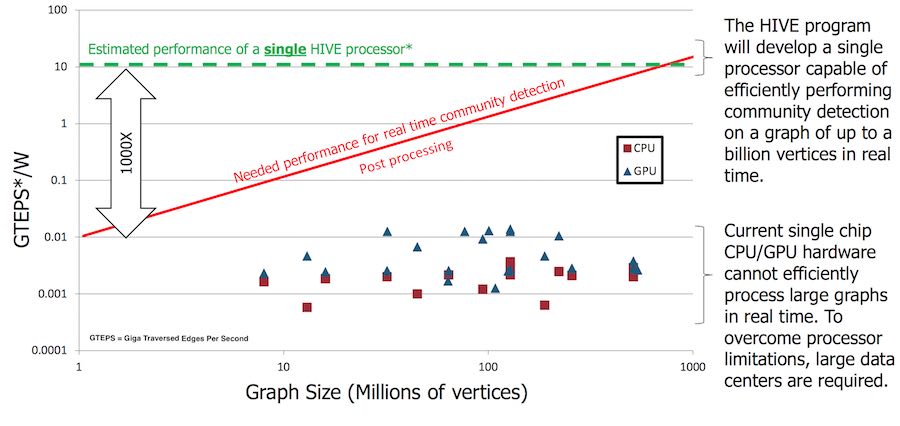 Talking to EE Times, Trung Tran, a DARPA program manager said that our CPUs and GPUs have gone parallel but cores are still von Neumann.
HIVE is non-Neuman as it simultaneously performs different processes on the different areas of memory. This approach allows one big map that can be accessed by multiple processors at the same time, Tran said.
In a news release, Intel has said HIVE's goal is to provide "a 16-node demonstration platform showcasing 1,000x performance-per-watt improvement over today's best-in-class hardware and software for graph analytics workloads."
These things do sound exciting but a HIVE processor in service will take a long time. What are your thoughts on this non-von-Neumann architecture? Don't forget to share your views with us.