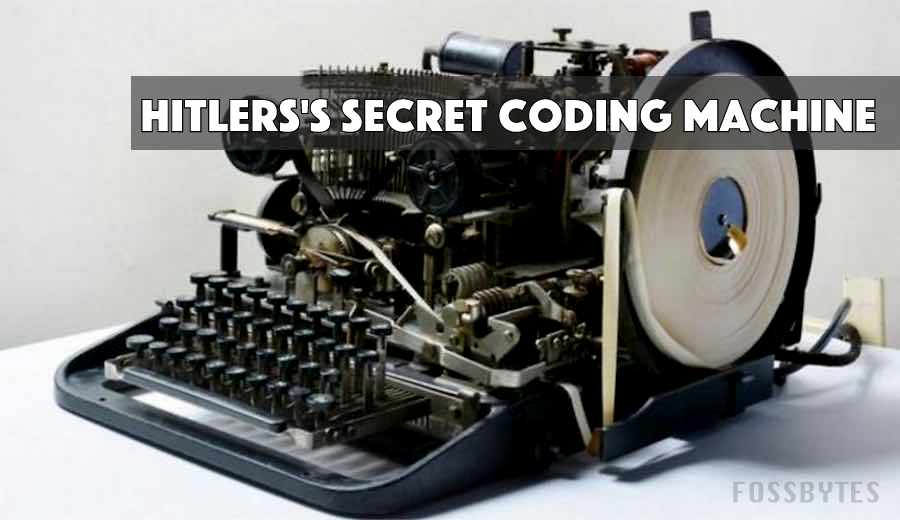 Short Bytes: English historians have recovered the famous Lorenz teleprinter machine after spotting it on eBay. This historic cipher machine was used by Adolf Hitler and Nazi generals to exchange secret communications. Interestingly, the machine was recovered from a shed where it was "covered with rubbish".
Internet is a strange place and it continues to surprise us in numerous ways. Validating this statement, historians have found a rare coding machine being sold on eBay that used by Adolf Hitler in WWII.
This machine was recovered after it was seen being advertised for £9.50 ($14) on eBay. This machine was used by Hitler and Nazi generals to exchange coded machines, only to reappear listed as "telegram machine" on the online marketplace many decades later.
The Volunteers from England's National Museum of Computing recognized this historical machine and tracked it down to a home in Essex, England.
The historians believe that it is the famous Lorenz machine, the unbreakable cipher machine of the Nazi boss.
Talking to BBC, John Wetter, a volunteer at the museum, said, "My colleague was scanning eBay and he saw a photograph of what seemed to be the teleprinter."
"We said 'Thank you very much, how much was it again?' She said '£9.50', so we said 'Here's a £10 note – keep the change!'" — he further tells the story of the machine that he found on the floor "with rubbish all over it".
This recovered machine is basically the teleprinter component of Lorenz machine. The museum has also received a long-term loan of the complete Lorenz cipher unit from Norway's Armed Forces. The museum is now looking for the machine's final missing component, its electric motor.
"That will give us the chance to show the breaking of the Lorenz cipher code from start to finish," said Andy Clark, the museum's chairman.
If you are interested in cryptography and its applications in WWII, you must be knowing about the better-known Enigma machine, a portable device. Compared to Enigma, Lorenz machine was bigger and much more complicated.
Did you find this article interesting? Don't forget to drop your feedback in the comments section below.
Also read: Secure Your Passwords With Enigmaze Password Generating Book