T
he biggest tech companies have their rigorous recruitment process to
assess the candidates and find if
they are suitable for their companies. Working at Google, Facebook, and Apple is like the most people's dream coming true. However, sometimes, they undertake secret and interesting ways to hire candidates.
A couple of years ago, we told you about Google's "Secret Search" terms that can start the recruitment process right from the search page. As it turns out, Apple also employs similar tricks. ZDNet editor Zach Whittaker uncovered Apple's hidden job listing in the depths of its website.
The page, shown below, was located at us-east-1.blobstore.apple.com. The page had the familiar Apple logo at the top, followed by the message — "Hey there! You found us. We are looking for a talented engineer to develop a critical infrastructure component that is to be a key part of the Apple ecosystem."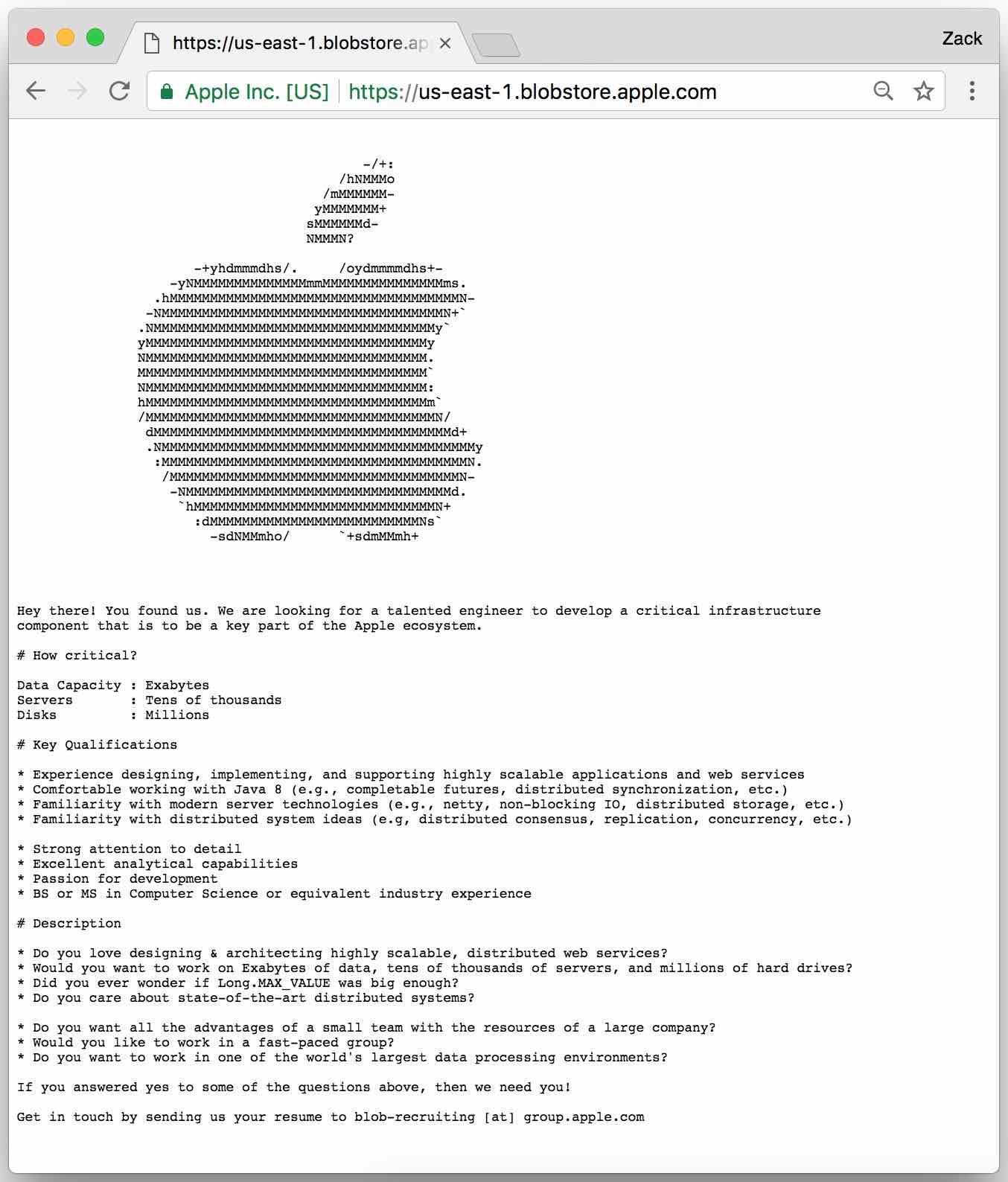 The message was followed by details that the engineers will have to deal with millions of drives, exabytes of data, and tens of thousands of servers.
The other requirements of the job are designing and implementing highly scalable applications, knowledge of Java 8, familiarity with distributed system ideas and modern server techs, etc.
After this listing was revealed by Zack, the link is now directing to an error code. It could be possible that the application is now hidden at another location.
So, if you think you've got what it takes to find hidden job application on Apple's website, give it a try!