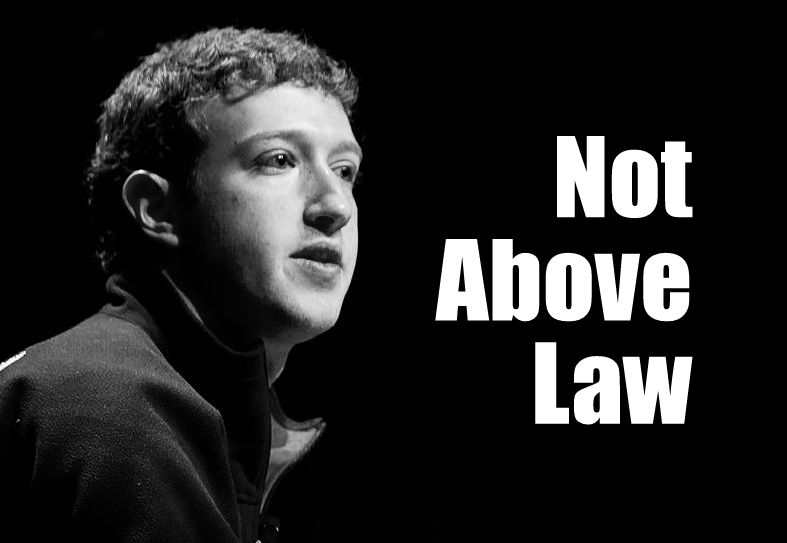 Short Bytes: A Delaware Judge has ruled that instead of holding Facebook board's 60% voting power, Facebook CEO Mark Zuckerberg isn't above the law. This ruling has cleared a path for a lawsuit against Facebook CEO, claiming that the he authorised Facebook Board of Directors' pay much higher than the industry standards.
F
acebook CEO Mark Zuckerberg is in trouble. A Facebook shareholder, Ernesto Espinoza, has filed a complaint on behalf of the company, claiming that the Facebook directors are being paid a lot more than industry standards.
Delaware Chancery Court Judge Andre Bouchard has given green signal to the investor to proceed with his lawsuit against the Facebook CEO for not following proper rules.
In the complaint, Espinoza claims that Facebook's board of directors body was allowed to set its own pay in the year 2013 and Mark didn't comply with the corporate statutes of Delaware. The rules state that a formal vote at a stockholder meeting or written consent must be needed for such changes.
Also read: Facebook Goes Super-slowwww on 2G Tuesday to Understand Slow Speeds
It should be noted that Zuckerberg hold's 60% voting power. According to the suit, in 2014, he filed an affidavit approving a pay of an average of $461,000 in stock – which is 43% higher than the directors of peer companies.
The Delaware judge stated in the ruling that even though Zuckerberg has the ability to approve whatever stockholder action he wants with his 60% voting power, he doesn't get the right to bypass the corporate formalities.
Bashing Mark's actions, he added, "If affidavits are sufficient, what about meeting minutes, press releases, conversations with directors or even liking a Facebook post of a proposed corporate actions?"
"His rights as a stockholder are no greater than the rights of any other stockholder—he simply holds more voting power," Judge ruled.
What are your views about this development? Tell us in the comments below.
Get 'Wi-Fi Hacking & Penetration Testing from Scratch' Course