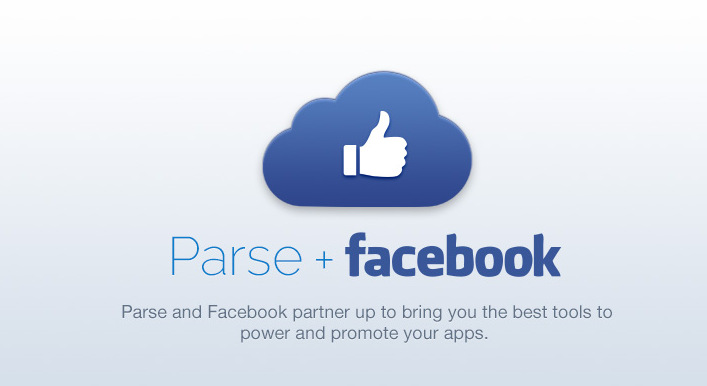 Short Bytes: Facebook has announced that it's closing its Parse developer platform. The shutting down of this popular MBaaS platform has angered many developers. Justifying the decision, Facebook has said that the company wishes to utilize the same resources in other areas like analytics, monetization, discovery, and authentication.
F
acebook's decision to close its Parse developer platform came as a surprise to many. After being acquired by Facebook in 2013 for a reported $85 million, Parse became Facebook's one of the major developer services. At that time, Facebook wished to develop Parse as a true competitor to the cloud business of Google, Amazon, and Microsoft.
It seems those ambitions didn't turn into reality. On Thursday, in a blog post, Parse co-founder Kevin Lacker said that Parse's hosted service will be retired on January 28, 2017.  "We know that many of you have come to rely on Parse, and we are striving to make this transition as straightforward as possible," Kevin said. "We enjoyed working with each of you, and we have deep admiration for the things you've built."
This news could be quite a shock to the developers of more than 500,000 apps built on this platform. Some of the famous applications of Parse include Quip, a productivity app, and Expedia's Orbitz, a travel website. But the good news is that the company has made the source code for Parse available on GitHub.
In 2013, Facebook saw an enormous potential in Parse and acquired it
Parse gained the momentum when cloud and mobile started witnessing a tremendous growth few years back. Parse combined these technologies with a relatively new phenomenon called MBaaS. This enabled the developers to make use of a server-less and low-key deployment model for the mobile platform.
When Facebook bought Parse in 2013, things were different from today's scenario. The company wasn't making as much as it's making today from its advertising business. Hoping to grow bigger by relying on the growth of the mobile app business, Facebook bought Parse. Mark Zuckerberg thought it would be a great way to impress a whole new generation of developers making new mobile applications.
Facebook doesn't need Parse anymore to make money
Today, things have changed. Mark Zuckerberg is now world's sixth richest man, thanks to the continuously growing user base of Facebook.
If we analyze the reasons why Facebook took this decision that was labeled as "misleading" and "disingenuous" by the developer community, the answer lies in Facebook's success. Even if Parse manages to power a plethora of apps, a 15 million number is not even 1 percent of Facebook's 1.5 billion users.
Michael Kirkland, a Facebook spokesman, accepted this fact without any hesitation in a statement: "Moving forward, we want to dedicate more resources to high-impact products and services in areas like analytics, monetization, discovery, and authentication."
Also, Facebook has failed to compete with the cloud business of Amazon, Microsoft, and Google. This step to kill Parse is Facebook's indirect admission of the superiority of its cloud competitors.
While Facebook can now use the resources being currently utilized in Parse for making more advertising money, the developer community might be a little apprehensive about Facebook's future offerings. The same lack of faith is being observed in the online businesses dependent on Facebook advertising due to company's practice of changing algorithms without any prior notice.
What are your views regarding this sudden announcement made by Facebook? Share your views in the comments below.
Also read: Black Hole of World Wide Web: Facebook Is Sucking The Internet In