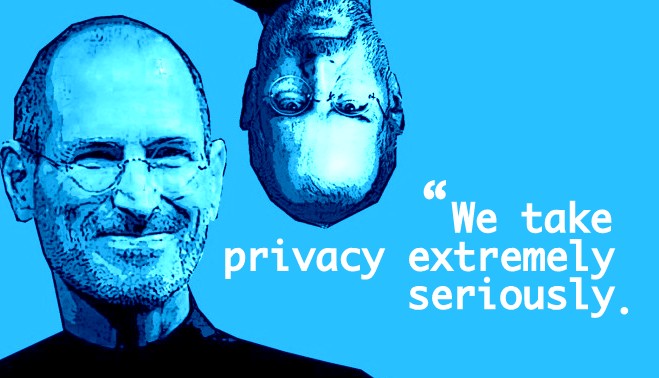 Short Bytes: Apple co-founder Steve Jobs would have agreed with Tim Cook's views on privacy. In a video from 2010, the late Apple CEO is seen defending Apple's choices by saying that his company take privacy extremely seriously.
A
pple CEO
Tim Cook's stance regarding the encryption of the iPhone
involved in the San Bernardino shooting attack has
gained the support of multiple tech giants
. However, talking about privacy isn't a new thing for an Apple CEO.
In a recently discovered video, the late CEO Steve Jobs is seen discussing his approach to privacy. The video dates back to 2010, five years before San Bernardino, where he sat down with Re/Code founders Walt Mossberg and Kara Swisher.
"Privacy means people know what they're signing up for — in plain English, and repeatedly," he said. "Silicon Valley is not monolithic. We've always had a very different view of privacy than some of our colleagues in the Valley. We take privacy extremely seriously."
Citing an example, Jobs said that Apple worries a lot about location in phones. "So, before an app can get the location, we don't make it a rule that they have to put up a panel and ask because they might not follow that rule," he said. "They call our location services and we put up the panel, saying this app want to use your location data. Is that okay with you."
He continues to explain that Apple does numerous things like that to tell people what their apps are doing. "A lot of people in the Valley think we're really old-fashioned about this," Jobs said. "And maybe we are."
Watch Steve Jobs talking about privacy in the video below:
What are your views regarding Apple's stance? Share your views in the comments section below.
Also read: Here's Why John McAfee Is Ready To Decrypt The iPhone For FBI Free Of Charge