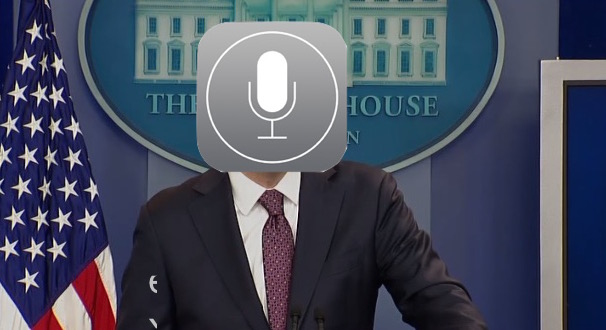 Short Bytes: I'll call you a liar if you'll say: "I haven't asked my iPhone's Siri some stupid questions and got hilarious replies". Along the similar lines, something weird happened during a press briefing at White House. Take a look.
I
n the video below, questions are being asked in a White House briefing about Obama's Iran policy. During the same, a member is interrupted by
none other than Siri
, who says: "Sorry. I'm not sure what you want me to change."
Siri's rude interruption is hilarious as a journalist was asking the White House spokesman Josh Earnest if Mr. President is disappointed at not getting Republican backing for the Iran nuclear agreement.
For those who don't know, Siri is getting more attentive with iPhone 6s as using the Hey Sir feature, she could be called to rescue anytime.
List of Funniest and Useful Commands on Apple's Siri
Watch the video below:
Did you like the video? Share some similar funny Siri accidents with us in the comments below.