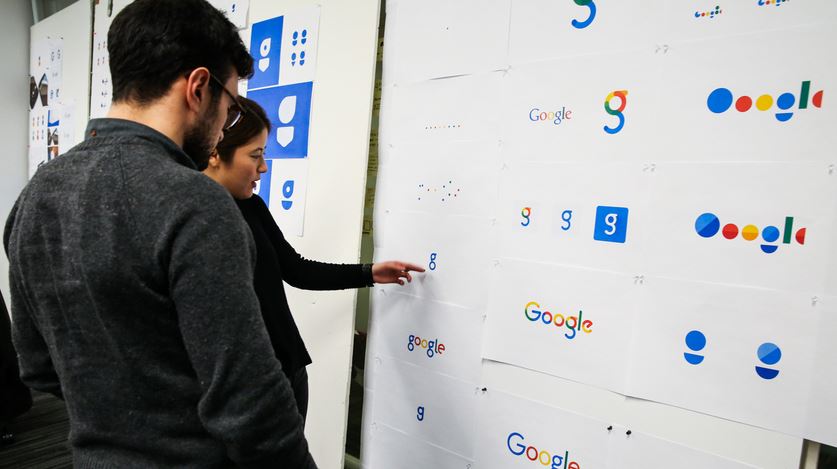 Short Byte: Google just revamped its iconic logo and in a blog post, company has offered a behind-the-scene look the design process. Tech giant also shared a picture of the possible Google logos that didn't make the final cut.
F
ew hours ago,
Google launched a new logo
and the people are apparently loving it. To explain the design procedure, the company wrote a
long post
on its design blog. This change is the biggest in the past 16 years of company and it shows the direction where this company is headed next.
In its blog post, there's a picture (at the top) that shows Google employees looking at different designs that lost in the race of becoming Google's new logo. As you can see in the picture above, there are many interesting and logos similar to the final design. In the right-bottom, you can also spot the logo that looks like the most radical change proposed- Google logo make out of solid circles and semi-circles.
Google has put lots of effort in the logo design process and created an entirely new typeface for its logo redesign. This new typeface is called Product Sans.
The company explains: "In tandem with developing the logotype, we created a custom, geometric sans-serif typeface to complement the logo in product lockups and supporting identity materials. We call it Product Sans."
Keeping in mind the major Alphabet restructuring, Google's logo overhaul is a news of great interest.
What do you think of Google's new logo? Tell us in the comments below.