On their drive, some guests of Chinzombo safari camp organized by the renowned tour operator- Norman Carr Safaris (NCS) in Zambia (Africa), captured an unobtrusive clash between a young elephant and 14 lions.
Expected to be feeble against 14 lions, the young elephant very bravely defeated the royal acquaintances. The wildcats tried their best to prey a big fat meal but underestimated the strengths of the heaviest terrestrial animal weighing about 4.9 tonnes and possessing tough skin about 1 inch thick. Despite being continuously scratched several claws, the elephant courageously fought to save itself. The young calf was able to defend itself for quite a long; however, one of the lions had its teeth sunk into the elephant's skin throughout. In fact, it revisits the lions after having them lost in water and makes them run away from it.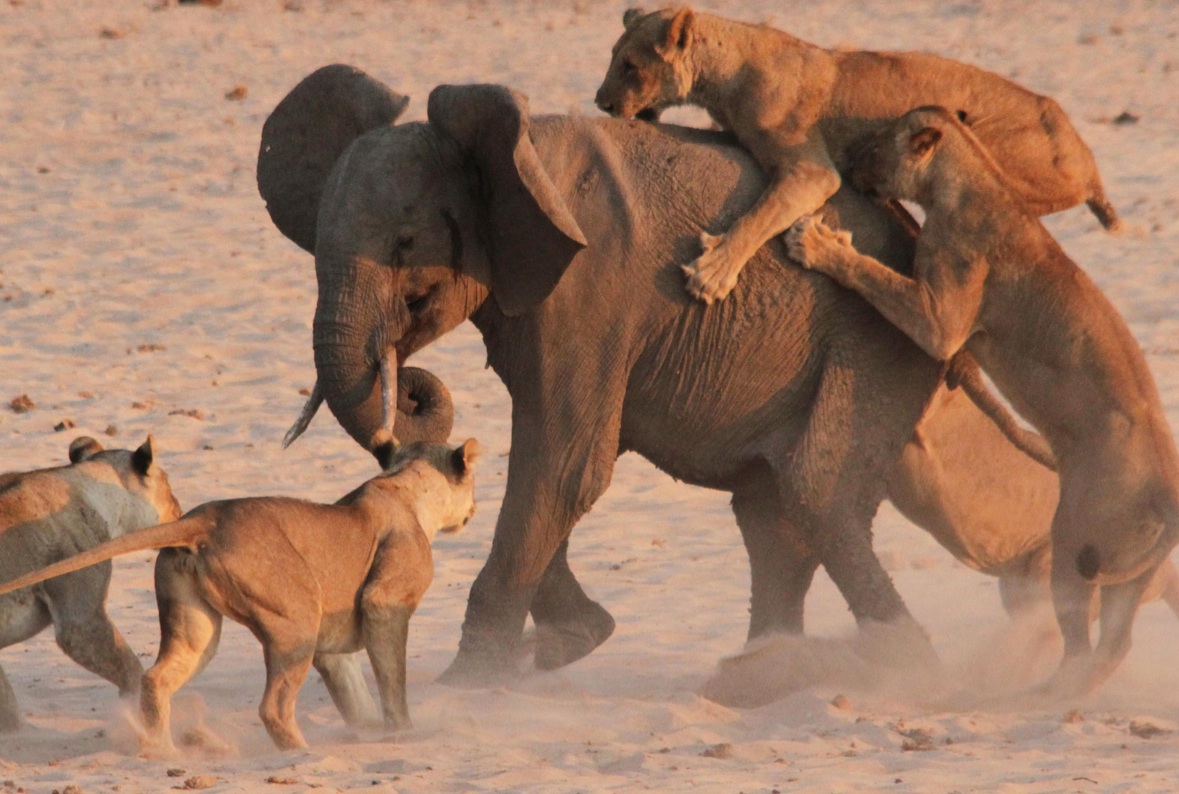 "In the many years I have been a safari guide in Zambia at the South Luangwa, never have I seen anything like this." said Innocent, one the top guides in NCS.
The young elephant showed a perfect act of bravery -weak over strong!
---
Also Read: Bahamian Ocean Atlas' Shoulders Buoy Up Nassau's Seas- World's Largest Underwater Statue
---