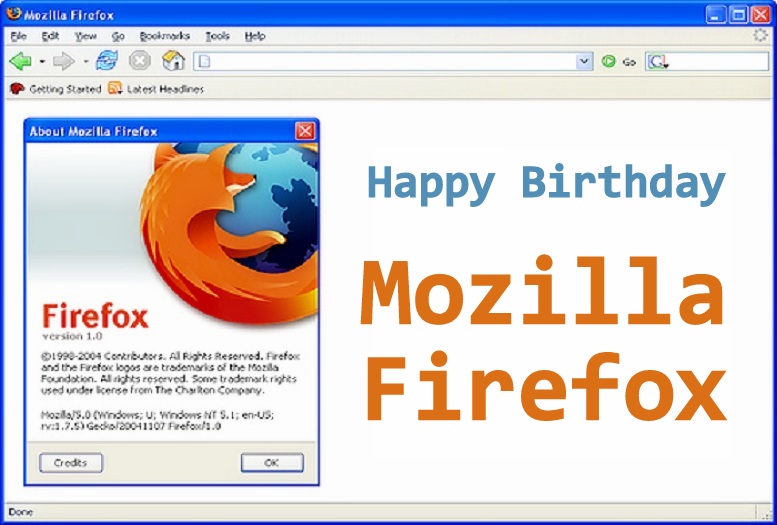 Short Bytes: 11 years ago, Mozilla Firefox 1.0 was released by The Mozilla Foundation, calling it "a fast, full-featured browser that makes browsing more efficient than ever before." Even after the release of many browsers focused on power-users, Firefox continues to remain favorite of millions. 
E
verybody has one favorite web browser that they love. However, in past one year, I haven't been loyal to one particular browser. I've used Firefox and Chrome as my primary browsers, paid my allegiance to
Microsoft's Edge
and
Vivaldi
for some time, and meanwhile tried out some other open source browsers.
Since its advent, I've used Firefox and loved it for its features, customization and speed. The browser was released eleven years ago as an alternative browser with the color of open source sprinkled all over its release note.
To promote the browser, in December 16th edition of the New York Times, the Mozilla Foundation published a two-page advertisement. The ad featured the names of people who participated in the Foundation's fundraising campaign and made this open source web browser's version 1.0 a success.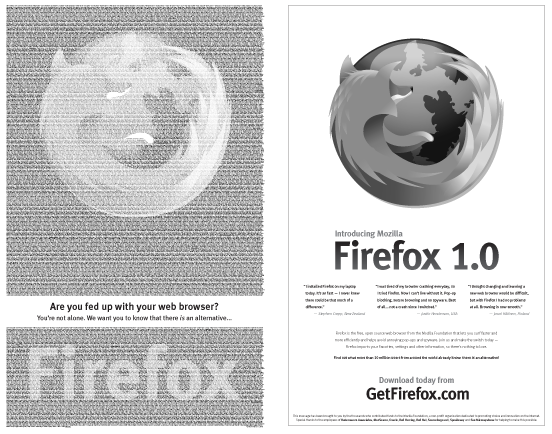 Mozilla believes in the open source philosophy and is very different from how bills are paid at Chrome, Opera and Microsoft's offices. The Firefox community works hard to make a web that is more open.
In the recent years, Mozilla Firefox has incorporated many new modern features and stressed more on user privacy. I praise the Firefox team for bestowing us the browser that gave a fresh new outlook to the world of web browsers and is currently the proud possessor of millions of users across the world, becoming one of the most popular web browsers on the planet. We hope that the Firefox team will give us more reasons to celebrate in the upcoming time.