A
fter 12 years, Mark Zuckerberg gave his commencement speech at Harvard University, from where he dropped out to continue the development of Facebook.
There have been many instances when Facebook's CEO has been trolled like many other people. A hacker didn't want to miss the chance of trolling Zuck just before his speech.
The hacker compromised the website of Harvard's student newspaper The Harvard Crimson. He then decorated the website with creepy photoshopped images of Zuckerberg and story headlines which were far from understandable.
"A MILLION DOLLARS NO LONGER COOL SAYS MIN ZACKERBORG"
The website was later brought back to normal but the memories are still resting peacefully on the internet. Crimson's president Derek Choi confirmed to The Verge that the "website was altered by an unauthorized user" and wasn't the act of the editorial team as a surprise welcome message for Zuckerberg.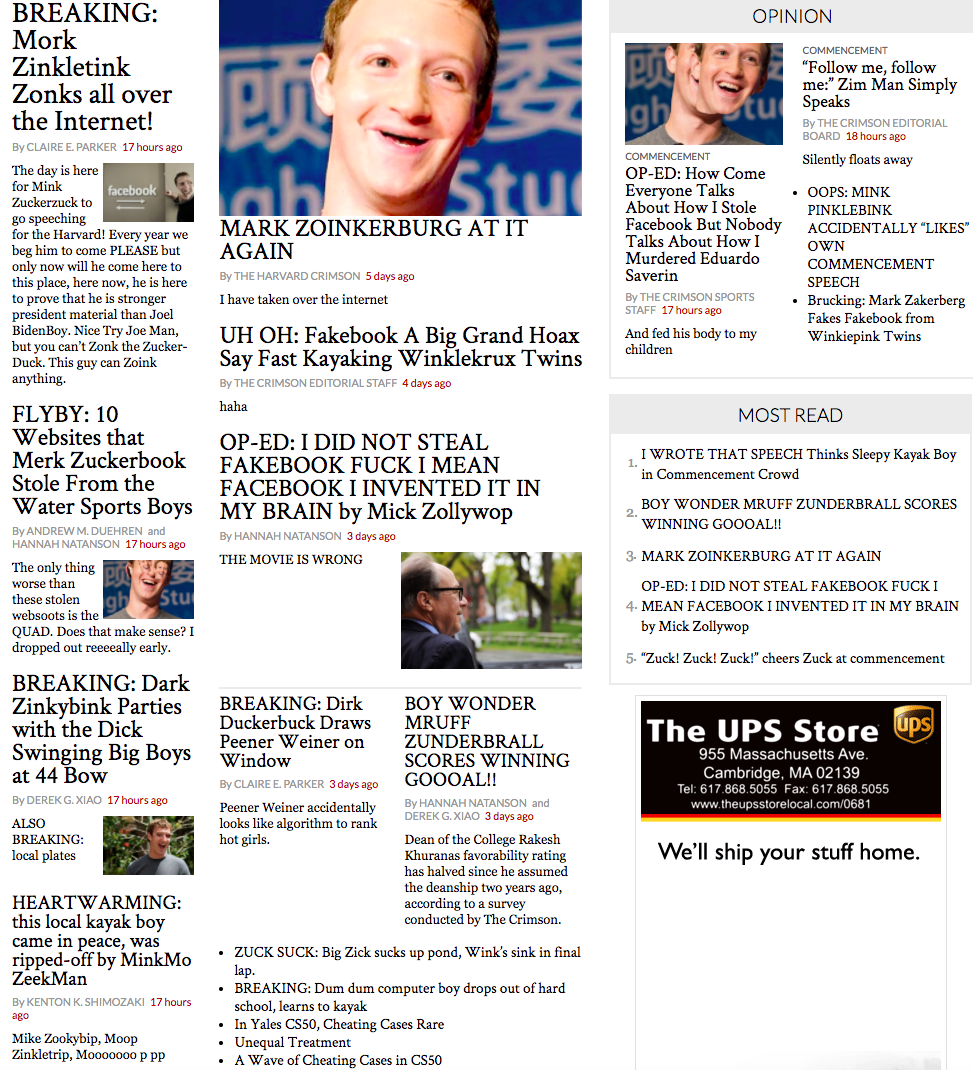 Now, Mark Zuckerberg has given the speech and got his honorary degree from Harvard University. It's still unclear whether he read those headlines with his morning cup of coffee.
If you have something to add, drop your thoughts and feedback.