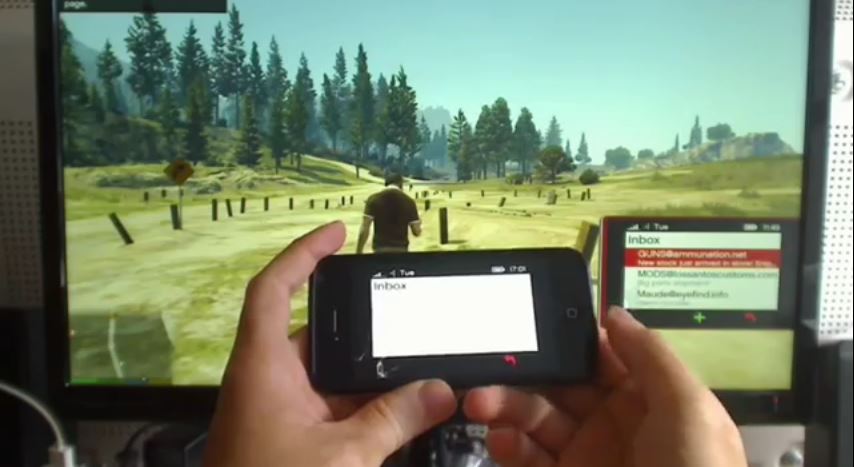 If you are into gaming, then you would be well aware of the GTA V and how advanced it is in comparison to the previous versions of the game. All the three characters in the game have advanced smartphones and in the game, the virtual smartphones serve many functions like calling, messaging, photography and more. Normally you will have to use the game controls to use the cellphone (looks like a Windows Phone rip off).
But a hacker has made an iPhone app to control the in-game phone. As shown in the video below, the hacker launches an app whose interface looks like the in-game smartphone's.
The video is shared on DIY projects Planetleak channel and its description doesn't offer much detail. It just tells that it uses Arduino Leonardo with an Ethernet shield connected to the PC.
The video description says: "This way what I'm using, based on Ethernet shield, and you can see, little slow the communication. Maybe better if I change to BLE from Ethernet. In the next days I try it, but no programming skill, so I hope find usable swift Bluetooth tutorial on the net."
Take a look at the screenshot of app background: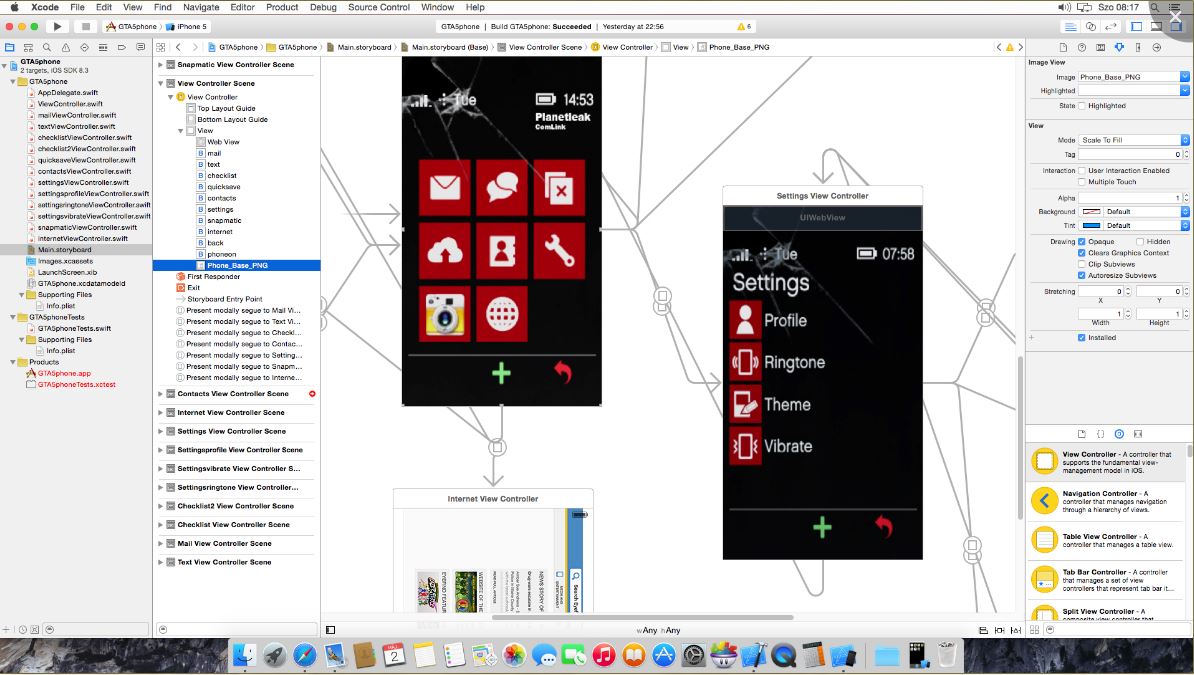 It's not clear if the app developer will be releasing the app to the public. To me, it looks pretty cool and I would love to use this app if made available.
We'll be sharing more details about it if this hacker ever plans to share them. Stay tuned for more updates from fossBytes.