When Grid Studio approached me about a framed iPhone, I was intrigued by the idea. After checking its website, I decided to go forward with this review. At the time of writing this, I already had the Grid Framed iPhone 4S, or the Grid 4S for over 20 days. I wouldn't say I was using it; this is the first phone that hangs on my wall all day.
Thanks to the pandemic, I've had no visitors in a while, but I put the Grid 4S on my video calling wall. I've been on video calls with friends as well as family, everyone appreciating the quirky-looking thing in the background. No doubt, the Grid 4S looks good, my Grid 4S review is to help you decide if you should get one.
Before we dive in further, you should know that Grid Studio also frames other iPhone models as well as BlackBerry, Nokia, and Samsung devices. If you don't want a phone hanging on your wall, you can also get a framed Apple Watch or a framed PSP or Game Boy.
Grid 4S Fit And Finish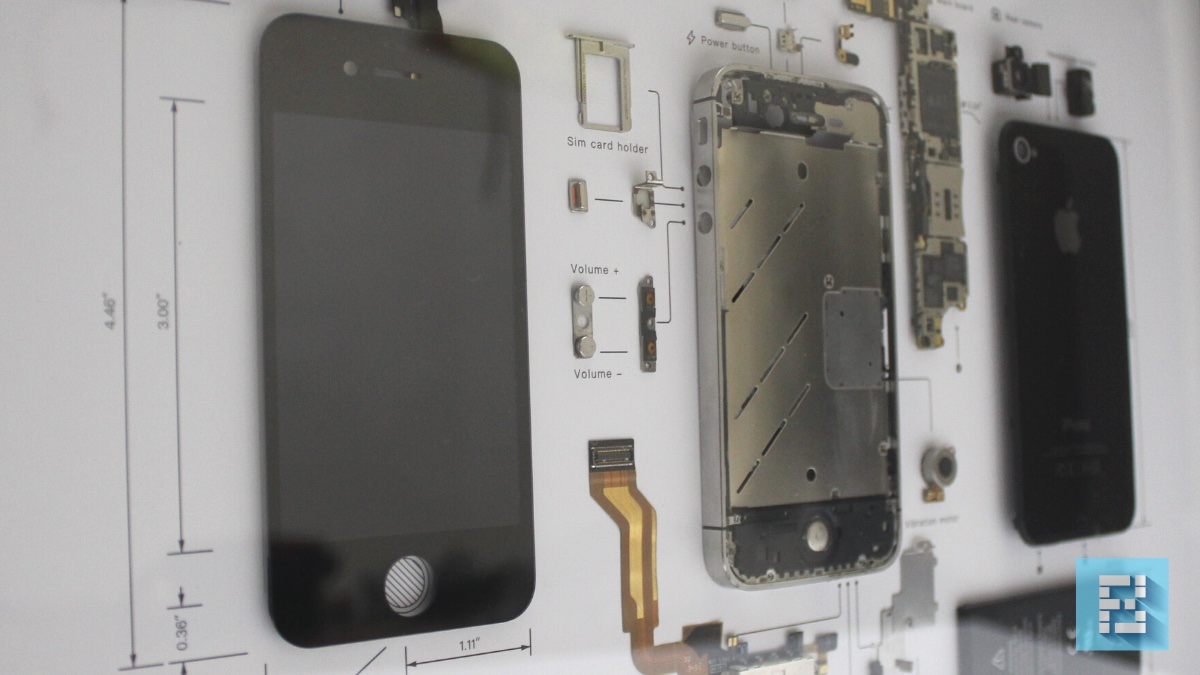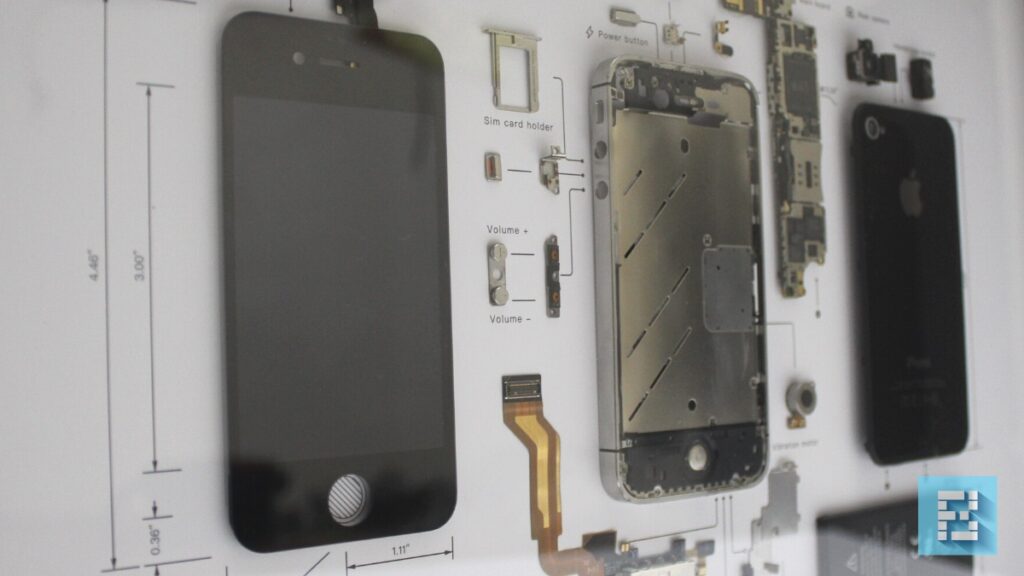 As shown in the above image, the Grid Studio framed iPhone 4S is a real iPhone 4S, opened up and framed by Grid Studio. The entire thing is neatly packaged with detailed markers labeling various parts of the gadget in the frame.
Let's start with the packaging. I received my Grid 4S in a cardboard box with bubble-wrapped plastic all around it. Grid Studio also has foam sheets inside the box to keep the frame steady. The framed iPhone itself was enclosed in a neat matte black finish, making for a satisfying unboxing experience.
The first thing you'll notice after unboxing is the quality of the product. In that area, the Grid 4S checks the right boxes. The matte black frame looks and feels premium, and has minimal flex to it. There's no glass used, so even if you manage to drop it, there's no chance it will shatter.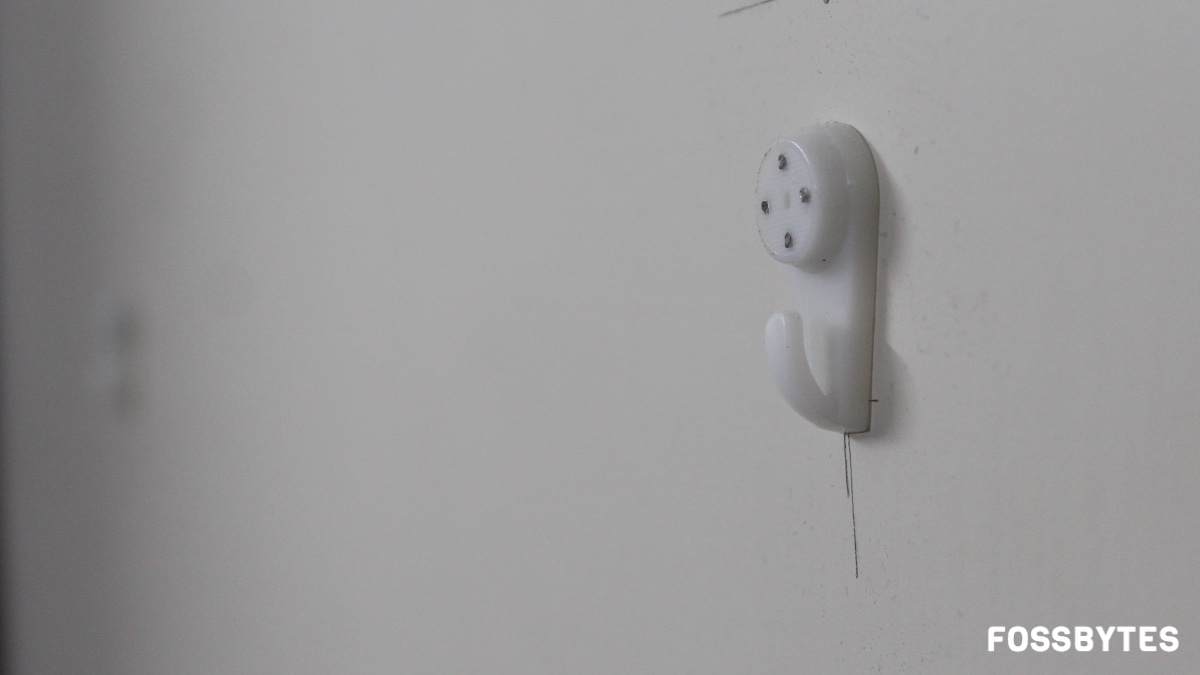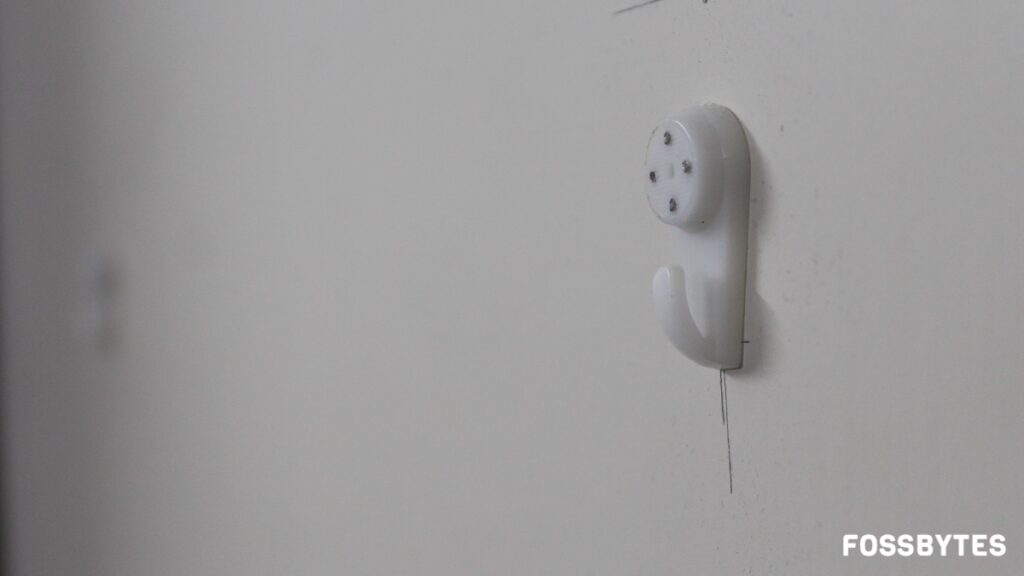 The back of the frame has multiple hanging options, letting you hang it in portrait as well as landscape mode. You'll also get a set of good-quality wall hangers, or you can pass a chain from behind the frame and hang it on a single nail. You can also add some support at the back and place it on a table or a desk, resting against the wall.
It's convenient for things to collect dust in my room. So I deliberately left the framed iPhone without cleaning it for about 15 days for my Grid 4S review. No dust has crept into the frame so far. The exterior is also easily cleanable using a microfiber cloth.
The Aesthetics
If you've wondered what's inside your smartphone, this is a good chance of satisfying that curiosity and looking at it every day.
The whole point of having a framed iPhone in your room is to have a piece of history preserved and proudly hanging on your wall. The Grid 4S has a good aesthetic value to it. It's an A3-sized frame, which makes it neither too big nor too tight. You have a decent amount of white space and well-marked components.
The entire component layout is made of the original parts of an iPhone 4S, except the battery. Given the temperature variance and the exposed nature of the frame, Grid Studio decided to go with a replica battery.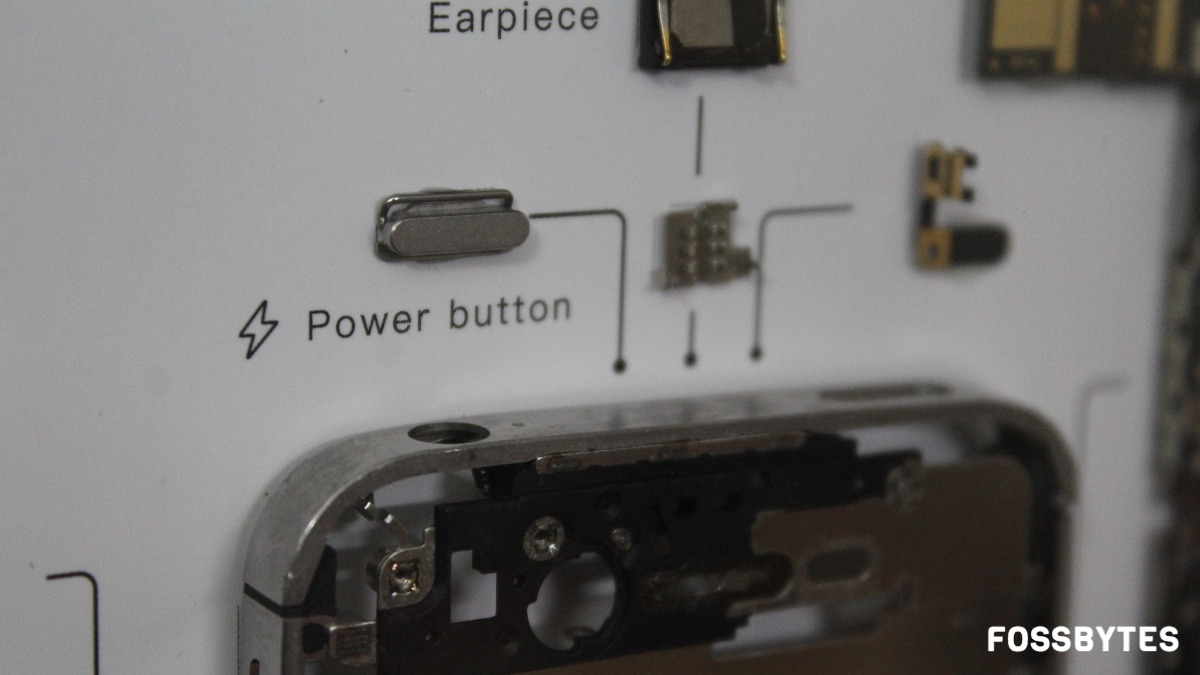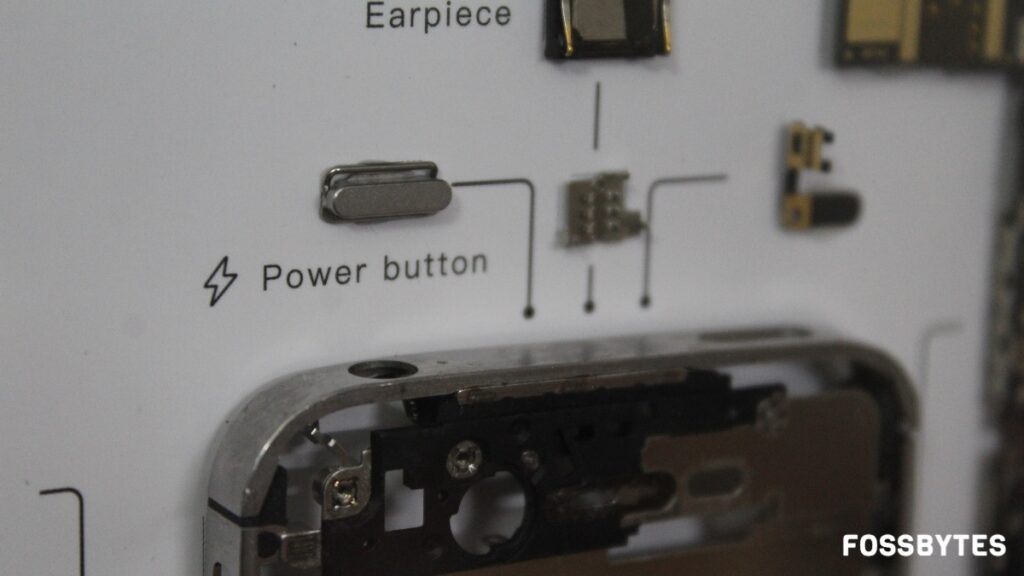 If you look closely, you'll see a couple of discrepancies. Firstly, the power button is placed over the headphone jack. While it isn't wrong, it would just look better if it were right above the power button. Then you'll notice the same has happened with the SIM tray. However, looking from a distance, the front, back, and center panels neatly come together.
Also, this reversed layout is a conscious choice, seeing that the wedges on the middle part of the Grid 4S give it a tech-art feeling when you look at it.
One complaint I got from a photographer friend of mine was that Grid could've opened the components further. For instance, the mainboard or the motherboard of the phone could be dismantled further. Its rear camera module could also be disintegrated to identify individual components.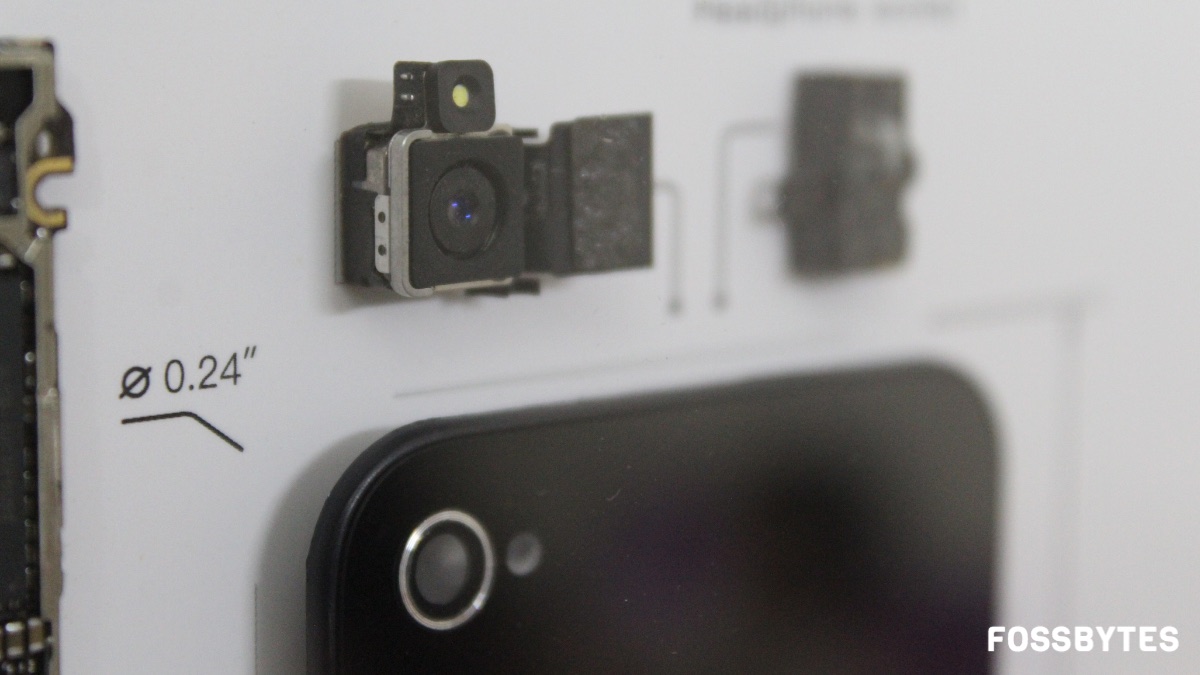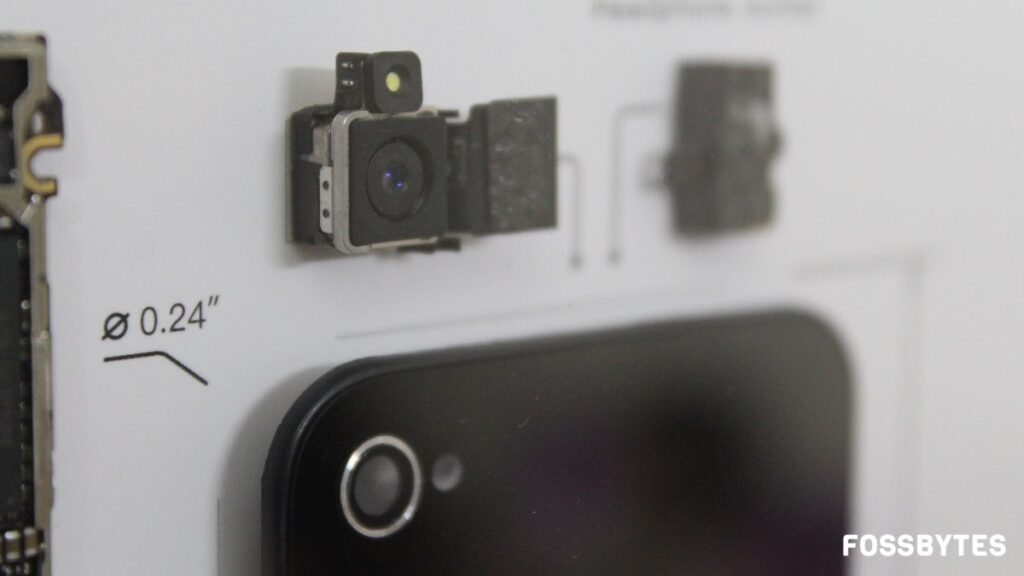 So if your curiosity travels to know what's inside your smartphone camera, the Grid won't be satisfying it. However, I personally feel it's good that Grid went with saving some space on this one. Although I'd be happy to see a more expanded version, maybe a Grid 4S "collector's edition".
Recycled Limited Edition
The iPhone 4S was discontinued in 2014, the ones remaining now are limited editions. Yes, a mint condition box-packed iPhone 4S is definitely a score, but Grid is offering a more aesthetic way to preserve it.
Aside from the iPhones, Grid also frames the original Samsung Galaxy S, Nokia E71, BlackBerry, and other devices. You can also get a framed Apple Watch, Game Boy, or Play Station Portable (PSP).
Grid Studio also told us that it's planning to include all the devices in the iPhone lineup this year. It means soon you'll be able to hang a model of the iPhone you're using on your wall. My Grid 4S review period also reminded me of my iPhone SE. I could also see how my current iPhone 12 Mini is inspired by the very first iPhones, and it is a delight to notice these things.
Should You Buy A Framed iPhone?
My uncle had an iPhone 4S, which is one of the reasons I personally admire the Grid 4S. You can get the Grid 4S for $139; it is certainly a good deal and carries a sense of nostalgia with it. If you've used an iPhone 4S or seen someone use it, this is a conversation starter hanging in your room.
I've seen my father observing the Grid 4S closely, taking interest in the piece of contemporary tech art on my wall. My friends also pointed this out during our video calls, asking to show "that frame in the background".
Aesthetically too, Grid has taken good care of everything used in the frame itself. It's a simple, neat piece of technology, preserved as art. The only limitation that I can think of here is that the components could've been more spaced out. However, considering the price and the overall look of the package, it's a good deal.
If you're not buying one for yourself, it's a good idea to gift one. You can also go for a framed Samsung, Nokia, BlackBerry, Game Boy, or PSP. There's a good chance one of the devices will have a nostalgic value for you. You can check out Grid's collection here.