Machine learning and AI are two of the hottest topics at the moment and will be rightly so in the future as well. People losing jobs due to automation is what comes to our minds when we hear the terms, but do you know that there are many cool things that you can do with AI? One of them is playing GAN Theft Auto.
A YouTuber and developer named sentdex has created a Grand Theft Auto clone called GAN Theft Auto. The Neural network is first trained by watching a bot play GTA V. The neural network basically runs a car on a never-ending highway by generating new frames from the previous frames, and the user controls it. Now, how cool is that!
What Is GAN?
Simply put, GAN Theft Auto is Generative Adversarial Network that recreates the GTA V environment. It is created using a GameGAN fork based on NVIDIA's GameGAN research. With GAN Theft Auto, the neural network is the environment you can play within.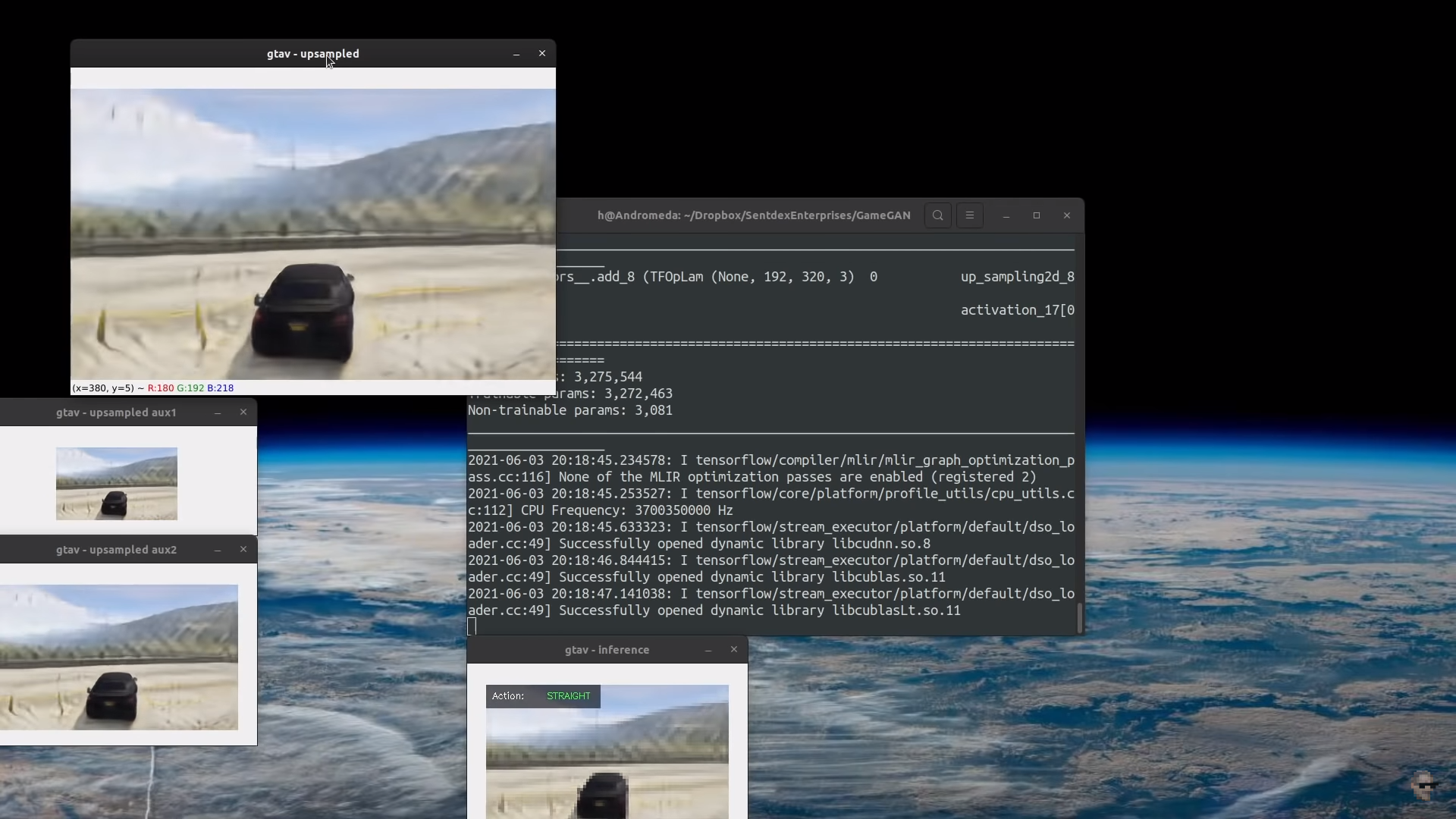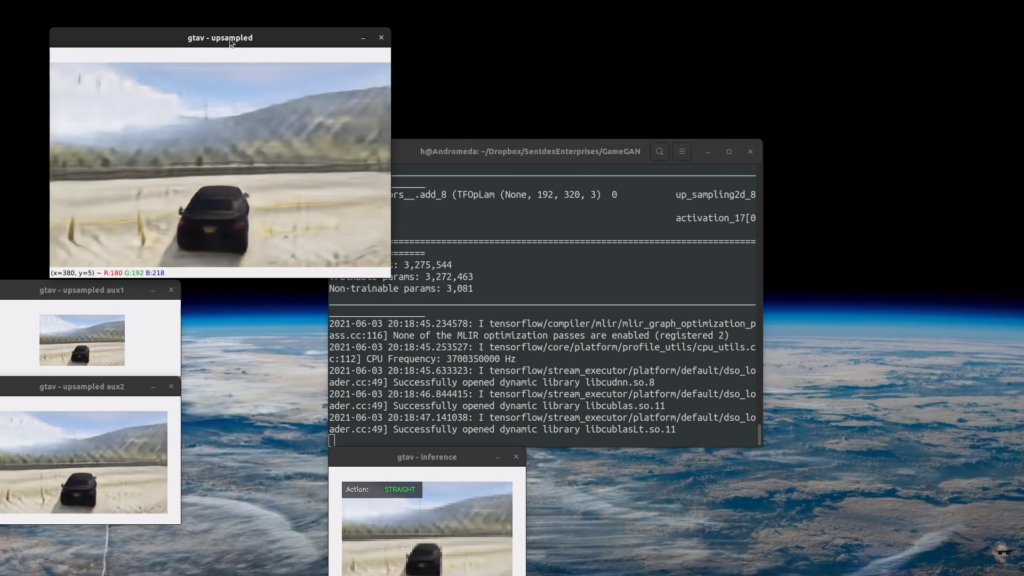 Before you start hallucinating, let me tell you that the visuals aren't good. The efforts to make it look better are still being made. The neural network in this game controls scenarios like – what happens when we try to turn into another car or if we hit a wall or the light reflection. It's entirely a neural network presentation.
The model is run in Python. It takes the keypresses from the player and outputs pixel values. The user has also added supersampling values to make things look less pixelated, and that's what causes the bloom effect.
This is basically the neural networks dreaming in human terms and us playing with its dreams. We couldn't be more excited to see more games being imitated. The next decade or two is definitely going to revolutionize the way we create software and games. The project is free and open-source and is available on Github.
Moreover, you can also check out the list of the 10 fastest muscle cars in GTA V of all time.
What other games would you like to watch neural networks playing? Let us know your thoughts and opinions in the comments section below.