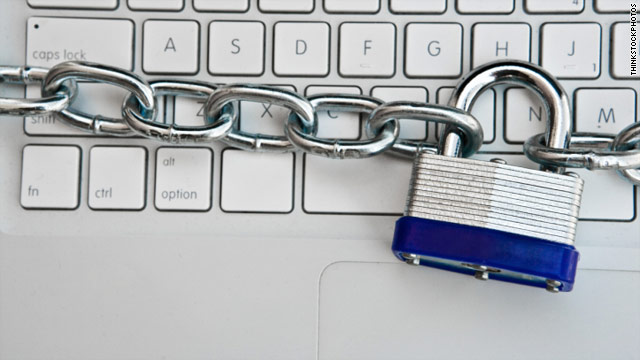 Short Bytes: GOTPass system is believed to replace the conventional banking login system where a user has to type in the password. With GOTPass system, now a user can login into multiple accounts using multiple devices. Know How GOTPass system will work.
G
otPass uses images and a one-time numerical code to provide a more secure and easier alternative to multiple device
password
systems which are used in online banking. The "GOTPass" system will be applicable for online banking and other financial services where users struggle to use several accounts and several devices to gain access.
"There are alternative systems out there, but they are either very costly or have deployment constraints which mean they can be difficult to integrate with existing systems while maintaining user consensus. The GOTPass system is easy to use and implement while at the same time offering users confidence that their information is being held securely," 
– said the PhD student Hussain Alsaiari, who is leading the study and doing research at the Plymouth University in Britain.
Also Read: IBM And Linux Foundation Developing Open Source Blockchain With Big Banks
How GOTPass system works in Banking?
To set up the GOTPass system on their systems, users will have to select a unique username and draw any shape on a 4×4 grid unlock pattern. These patterns will be similar to what we already see on the mobile devices these days. Based on their patterns, they will then be assigned four random themes, being prompted to select one image from 30 in each.
After they log in to their accounts, the users will have to enter their username and draw the pattern lock at first. The next step would contain a series of 16 themed images. Out of those 16 images, two of the images will be their selected images. From rest of the fourteen images, six images will be associated distractors and eight images will be random decoys.
After a user has already identified these two images among 16, that would lead to the generated eight digits random code generated on the top or left edges of the login panel. This random generated code has to be used by the user to access their banking information.
Initial tests Over GOTPass system have shown that this whole working procedure is easier for the users to remember, thus making the whole login process easier. One the other hand, security analytics have showed that just eight of the 690 attempted hackings were genuinely successful while further 15 attempts were achieved through a mere coincidence.
In order for online security to be strong, it needs to be difficult to hack, and we have demonstrated that using a combination of graphics and one-time password can achieve that.
– Said Dr Maria Papadaki, Lecturer in Network Security at Plymouth University, Britain and director of the PhD research study.
Did you like the concept behind GOTPass? Tell your views in the comments below.
Also read: Forget Credit Cards, Now Withdraw Cash With Iris Scan Technology