Mobile projectors have been around for quite some time, but given the rather static state of projector technologies, they rarely get smaller, and when they do, it's usually at some cost. 1byOne has developed the GoSho, a projector that has a built-in Android operating system capable of receiving casted video streams or playing media directly from the HDMI input or the USB port.
The GoSho is an interesting take on portable projectors, but it begs the question, what are you compromising on to obtain so much functionality in such a small unit?
GoSho Review: What to expect?
1byOne's IndieGoGo campaign managed to raise$456,503, 4,565% of the $10,000USD goal, which is a feat itself, clearly showing that the GoSho has some widely sought features. The GoSho is available for pre-order for $299 USD and will be $499 after pre-orders. But did the GoSho deliver? The answer is a little unclear and will definitely vary between those that you ask.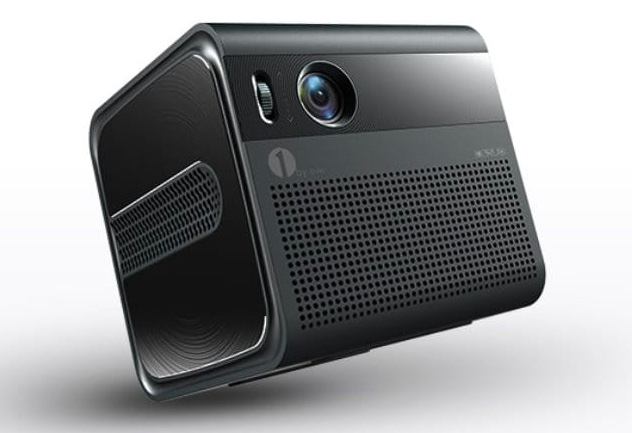 The 854×480 (WVGA) resolution is toted as HD, though, it actually falls quite short of the HD specification, which starts at the 720p resolution of 1280×720. The GoSho falls somewhere between the 'enhanced definition television' (EDTV) resolutions and HD. Due to this, the GoSho manages to pull off a decent image at short distances from the projections screen, but as the image size increases, the pixels become very apparent, and worse, the lines between them are distractingly visible. The product is marketed indicating that a 200-inch display is possible with the GoSho, and while that might be true, it's far from optimal.
That is all to be expected, though, especially in a portable projector. A standard projector can easily cost many hundreds of dollars for a cheap one, never mind one of significant quality.
Specifications (or Not?)
Given the resolution of the GoSho, it's clearly not intended to be a gaming device, despite the marketing depicting people playing video games. Because of that, we will only briefly touch on the specifications of the unit. The CPU is kind of a mystery, a quick Google search for "Mstar881", the CPU indicated on the IndieGoGo page, will only bring up articles related to the GoSho. Expanding that search to "Mstar 811" (with the space added) will result in a few Chinese websites and PDF documents, none of which seem to directly mention any specifications pertaining to the Mstar881.
The only mention I could find was an MSD6i881 part, but that is a MIPS chip and not an ARM one. While it's possible that it is the correct one, it's unlikely given that the GPU is a Mali450MP4, a GPU  licensed from ARM as intellectual property, rather than a physical part.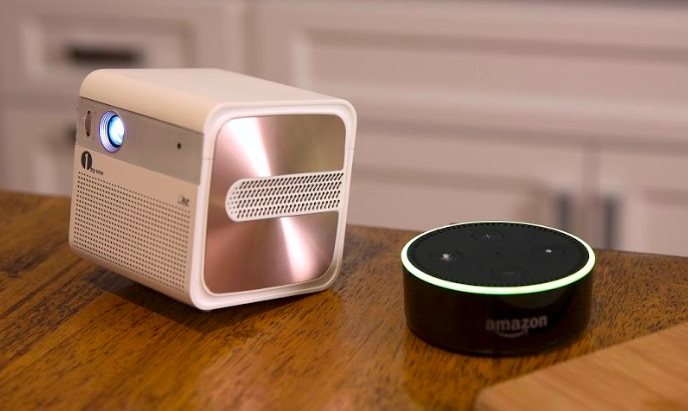 We have very little information about what's actually going on inside this peculiar little box, but some snooping throughout the menus informed me that it has 1GB of RAM and 8GB of storage, which should be plenty for multimedia applications provided you don't intend of storing your media on it rather than using USB connected storage for media.
So, beyond the vague specifications of this unit, does it work as intended? Well, that's another mixed bag depending on who you ask. This device has a few features that would be depended on differently by different people. Some might prefer to cast to the device, while others may prefer to use the apps in the built-in Android system, and I say "to each their own."
Functionality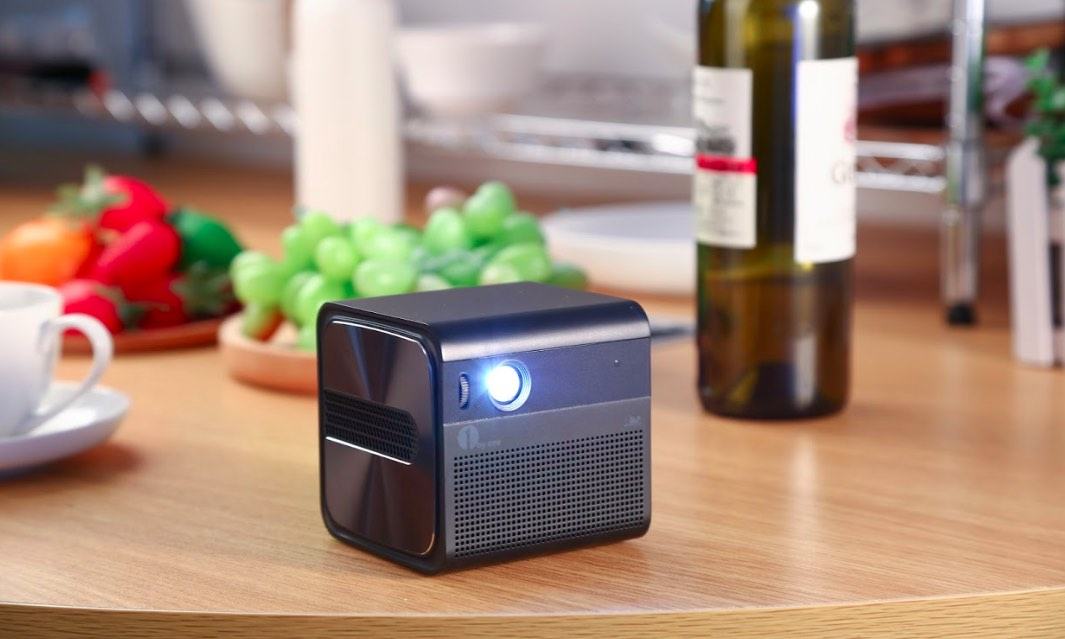 As a projector, the device works just fine, all matters of image quality aside. With respect to the Android system, it appears to be running the Android TV variant, which is ideal given the dependency on the keyboardless remote that's included with the unit. The Google Play store is included, so you can download all of the TV already-optimized versions apps that you know and love like Netflix and Hulu.
Casting
To put it shortly, I was not impressed with the limited ability to cast media to the GoSho. I'm an enthusiastic user of the Chromecast and I was surprised to see that the only app that I have that actually supports casting to the GoSho is Plex, and that's not because it's natively supported by the GoSho, but because Plex comes pre-installed on it.
Neither Netflix nor YouTube provided the GoSho as a casting option. In the spirit of being thorough in with my testing of the unit, I decided to try on my tablet and laptop as well, but still no luck. This is an issue that can undoubtedly be resolved using some third-party apps, but it shouldn't have to be.
Hopefully, this is something that's fixed with software updates, but it's really is a feature that should be ready at launch, at least in my opinion.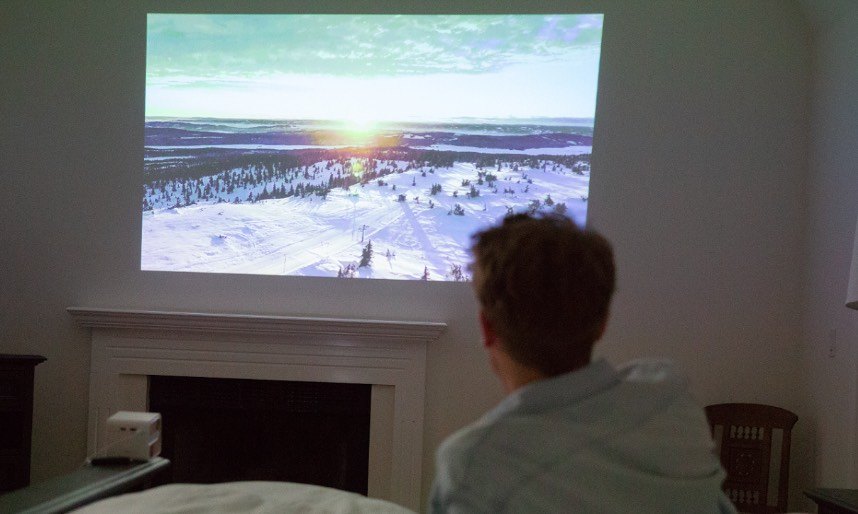 HDMI and USB Playback
It's important to remember that even HDMI playback will operate at the same (non-HD) resolution. This means that you will have reduced quality in your movies and video games. But, again, this is to be expected in such a small form-factor. While it's unclear what kind of codec support is built into the system media player, you can rest assured knowing that VLC for Android is available for all your codec needs, and through whatever other third-party apps you prefer, you can also play media from your network or the internet.
Audio
The cooling fan in the GoSho is very noticeable, but not distracting, especially once you get audio playing. While the IndieGoGo campaign made no mention of there being a focus on bass, the unit has a logo of sorts that indicates that it should. Despite this, the unit's audio is actually pretty horrible. I didn't expect anything special from it, to be honest, but I was surprised by how bad the audio is.
Once you push the audio past halfway or so, depending on the media, the audio becomes very muddy and unclear. There is very little if any bass to speak of, and on top of that, the speaker starts to crackle when there is a broad activity in the audio. To make things worse, there isn't even an audio jack for outputting audio to dedicated speakers, so unless you have a Bluetooth speaker to leverage, you'll likely be in for a very poor experience.
Conclusion
The GoSho is a very novel device and it certainly has its appeal. But the device is severely limited by its form-factor, as expected, and the marketing does not very honest in this respect. The GoSho may be ideal for those requiring portability, especially considering the Android system, but it is by no means a replacement for a traditional projector system.
At the $299USD pre-order price, the GoSho could very well be a bargain for someone in the market for a portable projector, but for those that miss the pre-order deadline, the $499USD price tag may not be as lucrative, especially given the other products available in that price bracket.