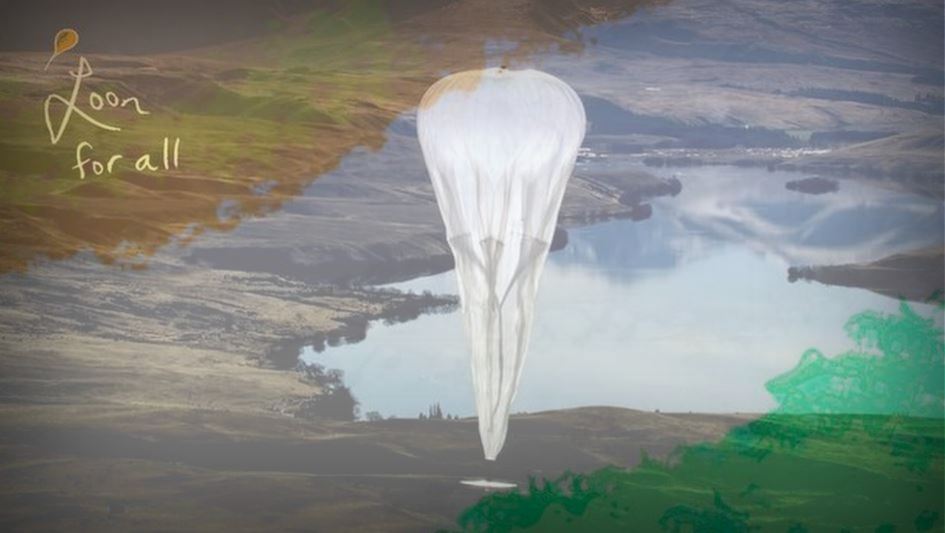 Short Bytes: Google's Project Loon in India has got a nod from Indian Ministry of telecommunications. Google is already working on providing free WiFi access to the major railway stations in India from next year. Project Loon uses high balloons which act as an aerial wireless network to provide internet access to the rural and remote areas.
G
oogle CEO Sundar Pichai's Wednesday meeting, on his current India visit, with the Telecommunications and IT minister Ravi Shankar Prasad, saw a blue-fruited outcome when Indian government gave an in-principle nod to the
Google's project Loon
. Google's project Loon is a research and development project with a mission of providing internet access to rural and remote areas. Project Loon uses high-altitude balloons placed at an altitude of around 18 Kms above the sea level. This network of balloons acts as an aerial wireless network with up to 4G-LTE speeds covering a diameter of around 40 Kms over the ground.
Earlier at the 'Google for India' press event held in New Delhi, Google CEO Sundar Pichai, along with other executives, explained Google's strategy to expand its services and access to the Internet in rural India. Google's internet expansion plan in India had got a boost with the visit of Prime minister Narendra Modi to the Google headquarters in the Silicon Valley earlier this year in September. Sundar Pichai also shared the future roadmap of Google providing free WiFi access in railway stations across India in 2016.
Google will launch its services in a phased manner starting with one railway station from each of the 16 railway zones in India from January 2016. Mumbai Central will be the first station to receive the facility of the free WiFi.
Talking about the internet speed given to the users, Google did not want to divulge the information about the speed. However, it has promised that the internet speed will be better than average internet speed in India. Even, a user will be able to watch HD-quality video during the first hour. But to make the internet access equal among all, after the first hour, internet speed will be downgraded.
Also Read: This World View Balloon Could Take You to The Edge of Space
Elaborating more on project Loon, Google vice president Marian Croak explains-
One of the technologies that we have in our portfolio is Project Loon. It's a project that we are working on with local telcos all across the world. And we are testing these high altitude balloons which literally act as almost like floating cell towers… to connect people in hard to reach regions that are scarcely populated and we are working to hopefully bring Project Loon to India in rural communities that have very few people connected to the Internet.
Another important aspect of Project Loon is the frequency interference with cellular transmission of mobile operators in India. To find a solution to this problem, Google is already talking to local carriers and operators across the world.
The Government has agreed to join Project Loon through BSNL. Ministry of civil aviation and other security agencies will be consulted for the further clearance of the project. It is believed that after launching free WiFi in rail services and getting clearance from other ministries, Google will soon start working in India because of the universal cause of free internet access to large unattended internet deprived masses.
Will Project Loon act as a game changer for Indian technology scenario? Add your views in the comments below.
Also read: Apple CEO Tim Cook Hates That Google Is Beating His Company In The Classroom