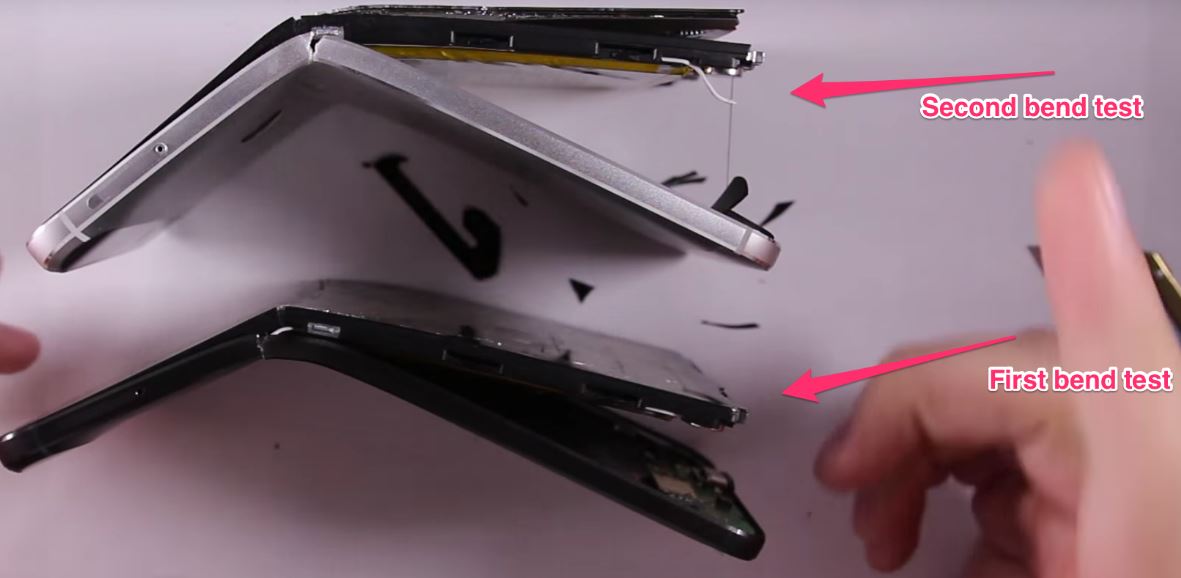 Short Bytes: Do you remember iPhone bendgate that was trolled widely on the internet? A similar story is unfolding this time with Google's Nexus 6P. Read more to know everything and watch the video.
A
fter the infamous
iPhone 'bendgate'
, new smartphones are subjected to such stress tests more often. Testing the structural build of the smartphones has become just another point on the checklists while writing a review.
Back in October, Google released its next generation of Nexus smartphones, which were received with open arms and positive feedback. One month after the launch, a YouTube user JerryRigEverything decided to put the Nexus 6P under the test, and bending the phone looked very easy.
In the video, the Nexus 6P's metal body and screen is bent in half and it reminds us of the iPhone 6 Plus bendgate.
People could complain that you'd have to 'want' to bend your device to actually bend it. But, in the video, it's apparent that the Nexus 6P bends with much less pressure than iPhone 6 Plus.
JerryRigEverything points out three major flaws that allow easy bending. These flaws are:
The rear frame and side frame are attached with basic dovetail joints, instead of screws.
There's some space between the motherboard and battery, that acts a pivot for bending.
The sidewalls are very thin.
Well, if you take care of your phones, it's very unlikely that you'll witness this Nexus bendgate. It'd be interesting to see if Google responds to this test with some explanation.
Tell us your views in the comments below.
Also read: This $10 Smartphone by LG Has Better Features Than Original iPhone