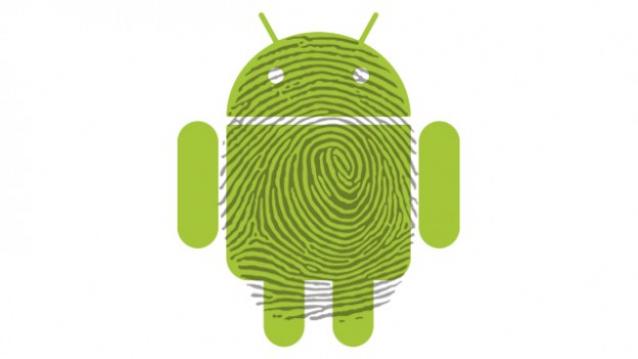 Want to login in your Gmail account with one touch of your finger or access your apps with simple fingerprint authentication in your Android phone? Now competing with Apple iOS software and apps, Google may also announce the same native fingerprint support in its new version Android M.
Google I/O conference still have four more days to start but rumors and reports of different sources are making me excited. Every App developer is waiting for the new security developments announcements for Android. In the excitement, a new report according to Buzzfeed also created a big fuzz which states that "Google adding fingerprint authentication to next version of Android".
Android M may contain this new fingerprint authentication feature which will allow users to get more security of password than PIN code or pattern. Even though companies like Samsung, Motorola and Apple already have this technology, a Google-standardized API would further strengthen the Android ecosystem as many Google apps would support it.
According to the commits of last year, Google was working on the setup and enrollment process of a fingerprint lock screen, and a "service to manage multiple clients that want to access the fingerprint HAL API" which directly indicates that you can easily have access to your apps with one touch of your finger. So hypothetically this means that you could authenticate Android Pay or a Play Store purchase with a fingerprint.
Google was working on a native solution for this fingerprint access of apps in Android for a long time as confirmed by Dennis Woodside, Motorola's ex-CEO. He also added that Nexus 6 had the dimple on the back was solely meant for a fingerprint scanner, but that was ruined because Apple took away only fingerprint-authentication company AuthenTec's features off the market at that time.
Apart from the native fingerprint support, the Android M may come with better privacy packed apps with choosable app-specific permissions, enhanced version of Google Hangout, Samsung-like multi-window and split screen support. Google will be releasing Android Pay, which will have resemblance with Apple Pay and Samsung Pay. This also means that the predecessor, Google Wallet, may be put to rest.
Last but not the least, the report also added that Google Chrome could also allow users to sign into the websites with just a fingerprint and alongside, would make Android Pay authentication much more secure.
Recommended:
Google Will Debut "Android M" at Google I/O this Month