Short Bytes: Google much-awaited ad-blocker for Google Chrome has arrived as a test feature in the experimental build Canary. The tool blocks all types of ads which are "offensive" according to Better Ads Standards. The ad-blocker is scheduled to arrive at Google Chrome in 2018.
I
t was known in June that Google would be
launching their own ad-blocking tool
for Google Chrome sometime in 2018. Chrome would block ads which don't incline towards the Better Ads Standards set forth by the Coalition for Better Ads. It's also a replacement of the Ad-block Plus developed by Eyeo GmbH.
Now, Carsten Knobloch has spotted the first glimpse of the inbuilt ad-blocker in the latest Chrome Canary build (Read more about Chrome Canary).
You can download Canary from Google Play and run it alongside the regular Chrome build. The option to enable the ad-blocker can found in Settings > Site Settings > Ads. Turn on the "Block ads from sites that tend to show intrusive ads" toggle button.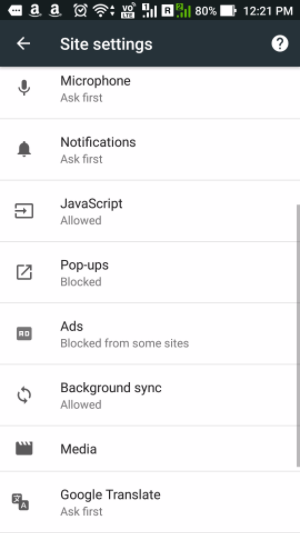 The type of advertisements prohibited under Better Ads Standards includes pop-ups, flashing animated cards, prestitial ads – which prevent the user from seeing the content on the web page.
Moreover, for the publishers, Google is planning to include a tool which shows a message to disable third-party ad-blockers along with an option to subscribe for paid ad-free version of the website.
Publishers can also take advantage of another Google-made tool which allows them to review the ads that appear on their websites and change to fit under the guidelines of the standard.
Got something to add? Drop your thoughts and feedback.