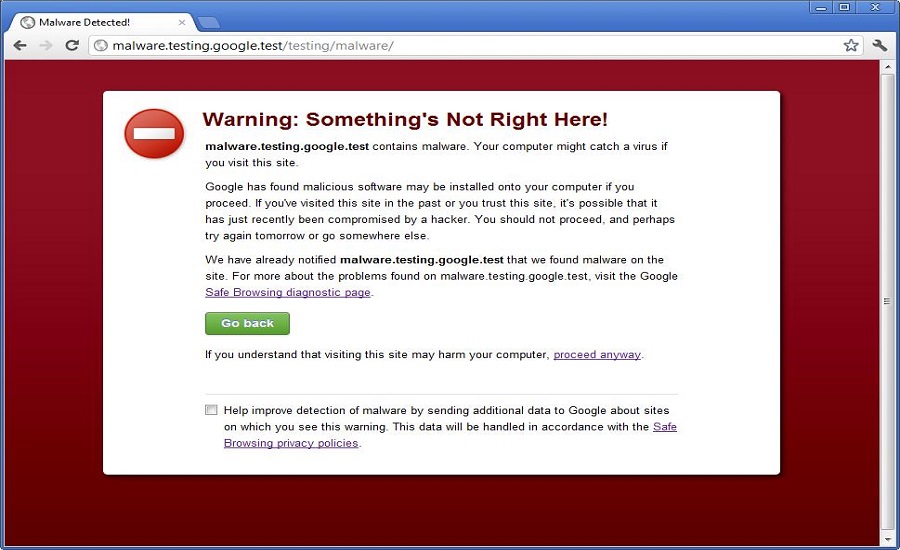 Short Bytes: Google has unveiled safe browsing feature in Google Chrome's version 46 on Android by default. Safe browsing, besides from saving from potentially harmful malware, also enables data saving.
A
desktop version of Google's Chrome safe browsing, which has been available for years for web users since 2012, now comes to Android mobiles.Back on 2012, more than half a billion users were availing the service of Google Chrome's safe browsing. Today, this figure crosses more than a billion.
Back on 2012, more than half a billion users were availing the service of Google Chrome's safe browsing while as of now that figures crosses more than a billion.
What is Safe browsing?
Safe browsing protects a user from potentially harmful Software, malware and untrusted websites by giving a warning before proceeding to the website. If you want to know about the different types of malware over the web, read this interesting article: Different kinds of worms and malware.  
Before launching the safe browsing for the Android Chrome users, Google had already protected Android and Google Play Store. Google had already added safe browsing feature through Google Play Services 8.1 for Android Marshmallow. Google is now making the same function available in Google Chrome version 46 by default. However, company and corporates using internal IP address links might need to disable the feature to access their internal websites.
How to disable safe browsing in Google Chrome?
Go to Settings -> Privacy and uncheck "Protect you and your device from dangerous sites".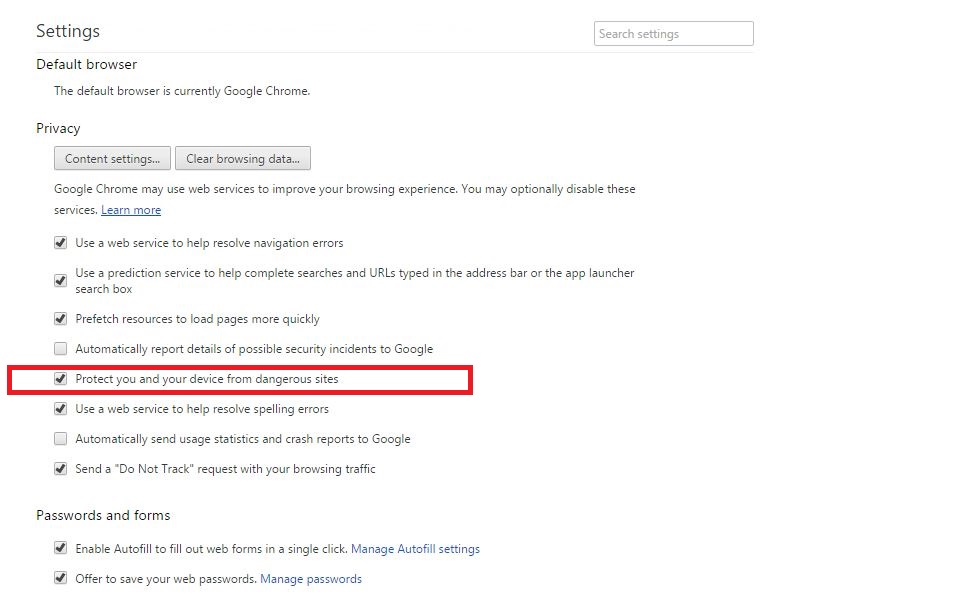 Google Chrome's safe browsing is also connected with the data saver function of the Google Chrome. If you want Google Chrome to compress your data while sending across the internet, you must enable safe browsing as safe browsing uses the data compressing service of Google Chrome.
How Google data saver function works in safe browsing?
Bytes are big: our mantra is that every single bit that Safe Browsing sends a mobile device must improve protection,
Google's Safe Browsing team members Noé Lutz, Nathan Parker, and Stephan Somogyi said in the announcement.
Network bandwidth and battery are the scarcest resources on a mobile device, so we had to carefully rethink how to best protect mobile users. Some social engineering attacks only happen in certain parts of the world, so we only send information that protects devices in the geographic regions they're in.
Via Google Online Security Blog
Have something to add? Tell us in the comments below.