Short Bytes: Google Charleston East is the new proposed expansion of the search giant's Mountain View campus. City council approved it on Tuesday, and it's expected to complete by 2019. The tent-like canopy design covering 595,000 square feet area will be built on an 18.6-acre area. It would also include public access to certain areas including cafes used by Googlers.
G
oogle wants to add extra space to their refurbished headquarters they brought from Silicon Graphics. Company's Mountain View HQ is their second largest office location across the globe. It's a home to both Google and its daddy Alphabet.
On March 7, the Mountain View City Council approved Google's proposed plan for a new office expansion spanning across 18.6-acres. It will include a 595,000-square-feet 2-story structure called Google Charleston East which is designed by Heatherwick Studio and Bjarke Ingles Group. The structure looks like a gigantic tent. It is actually a tent-like thing housing a cluster of buildings underneath.
Starting next month, Google Charleston East is expected to complete by 2019 and would have a capacity of around 2,700 employees. Google has tried to do something different others. Apple's new campus Apple Park is scheduled to open next month, and it looks like a spaceship or a donut.
Also, just like Apple Park, Google will allow public access to some areas of the building. They would be able to share some Cafes with Google employees.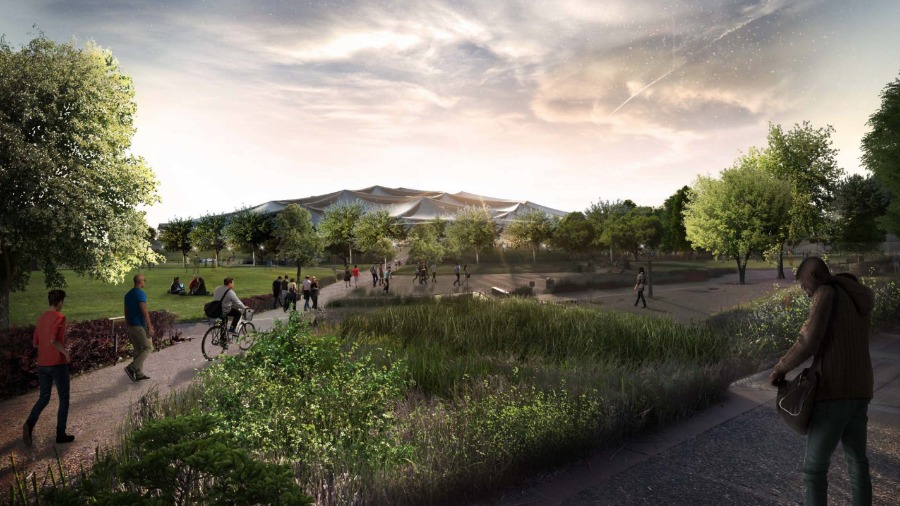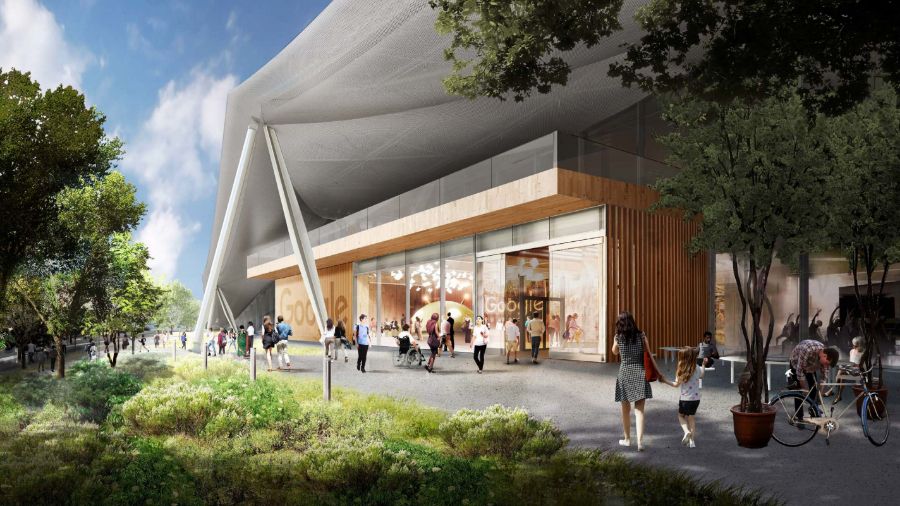 You can read more about Google on Fossbytes. If you have something to add, Drop your thoughts and feedback.