Short Bytes: Google has released the new Trusted Contacts app that lets you share your location with your friends and family in the situation of emergency. The app allows your friends to access your location even if you're offline and track you. The app is currently available on Play Store, and it'll soon arrive for iOS users too.
I
n the event of an emergency, it's good to know that someone's got you back. Now with the help of internet and smartphones, letting others know about your safety has become easier. There are many location-sharing apps to help you track your friends and contact them quickly.
But, nobody knows you better than Google. Right? To focus on this aspect of personal safety, Google has released the new Trusted Contacts smartphone application that allows you to connect to your family and friends in the emergency.
Trusted Contacts personal safety app lets you share your location even if your phone is offline or your can't access it.
How does Trusted Contacts work?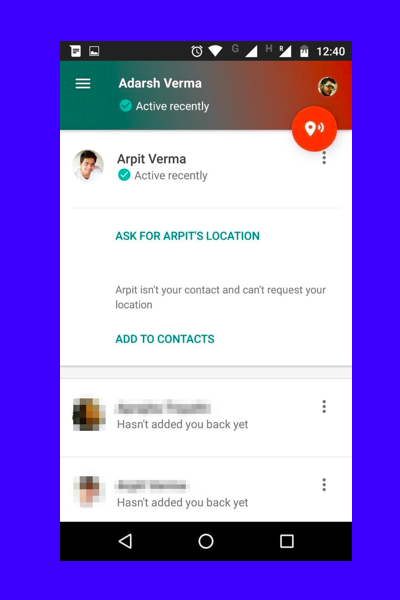 To get started with Trusted Contacts, you need to visit Google Play website and download the app. After installing the app, you can assign some trusted contacts that can request your locations. If a friend of confidence requests access to your location, you can accept the request. If things are okay, you can deny it. But, if you're unable to respond in a reasonable timeframe, the app share your location automatically.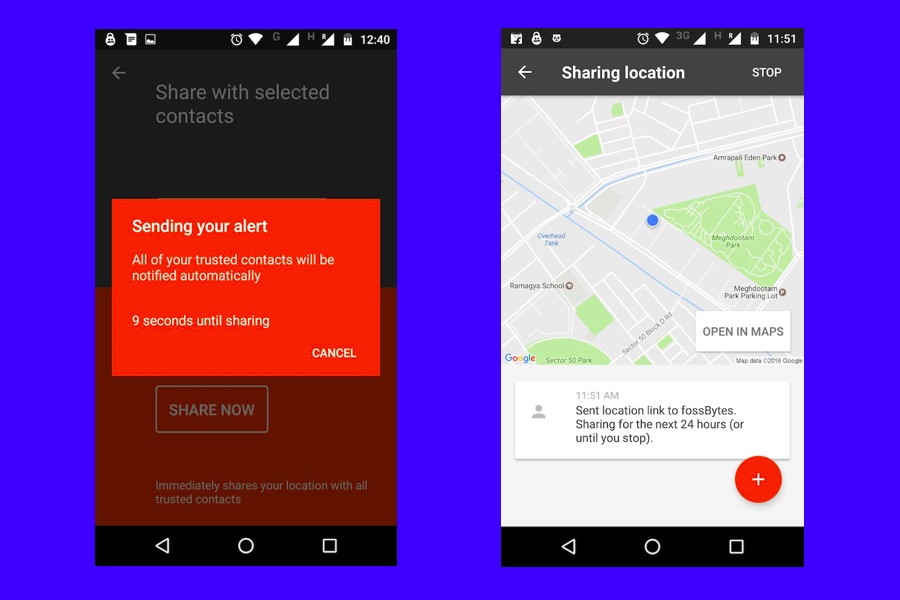 If you find yourself in a tricky situation, you can also share your location with them. Doing so will share your location for the next 24 hours (or until you stop).
TRUSTED CONTACTS HELPS YOU EVEN IF YOU'RE OFFLINE
You can change your Trusted Contacts anytime or stop sharing your location with anyone, of course.
Google has also shared a couple of scenarios to help you understand how Trusted Contacts app can help you out. First, imagine a situation when you've strayed off the path and lost service. As this app works even if the phone's offline, your friend can access your last known location. Second, one can use a close friend to "virtually walk you home" at night.
The app is currently available for Android users. Download the app from Play Store here. The iOS users can click here to get notified when the app becomes available.
Did you find the new Trusted Contacts app useful? Don't forget to share it your friends and family.
Also Read: Most Popular Android Apps And Games In 2016 According To Google