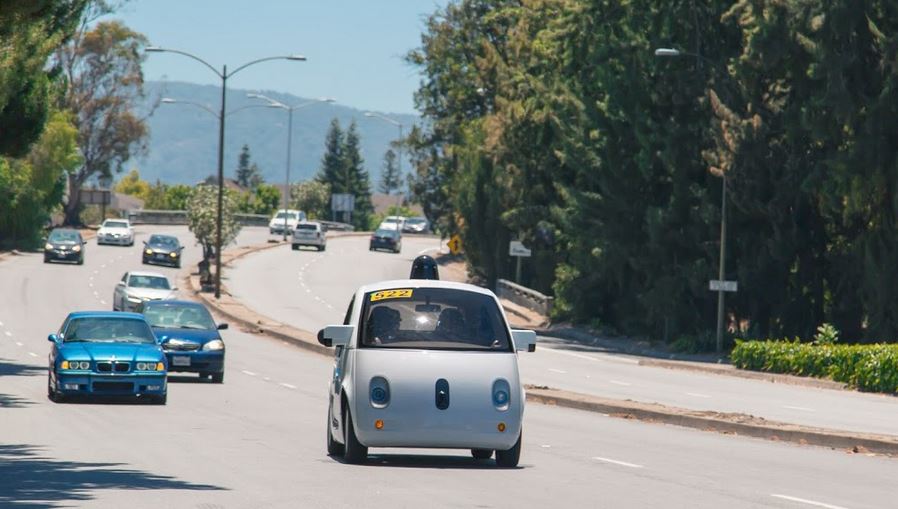 Short Bytes: A new venture of self-driving cars will soon be launched by joint efforts of Google and Ford. The details of the announcement will be made in upcoming CES in January 2016. Google has already hit the streets with the self-driving cars and this would be a new beginning for Ford. Let's see where is the future of self-driving cars heading!
G
oogle and Ford have teamed up to work on a joint venture which will create self-driving cars. But the car is not expected to carry the brand logo of Ford as the joint venture will be an independent company, according to the reports from Yahoo news.
It is expected that the name of the joint venture will be announced on the next CES (Consumer Electronics Show) in upcoming January. So, do not get surprised if at next CES instead of some laptop or mobile device, the name of an automobile venture comes up.
Google recently came under a parent organization called Alphabet. Last week Google hinted that self-driving car segment may move from Google to Alphabet giving a total autonomy to this automobile project.
Though Google has already been on the streets with the self-driving cars. However, Ford got the approval for these cars very recently. By teaming up with Google, Ford might get a massive boost from Google in self-driving software. Google already has 53 test vehicles on the road in California and Texas, with 1.3 million miles logged in autonomous driving.
"We have been and will continue working with many companies and discussing a variety of subjects related to our Ford Smart Mobility plan, We keep these discussions private for obvious competitive reasons, and we do not comment on speculation."
– said a Ford spokesperson in a statement to The Verge.
Exact details of the partnership deals are not confirmed, but this is for sure that the deal made with Google will save Ford millions of Dollars which would have been used in funding autonomous car driving software development.
While on the other side, Google is looking forward to providing more safety to the car commuters through self-driving cars and decrease the number of deaths annually by a great margin in the US. This has been put forward as the major reason from Google why should you buy a self-driving car.
What are your views regarding this move by Google and Ford? Tell us in the comments below.
Also read: Microsoft Developing Driverless Car Technology With Volvo and HoloLens