Thanks to a recent Reddit AMA round, we now know that Google wants Stadia to run on all iOS devices. Earlier it was confirmed that Google Stadia will be available on Chromecast and Pixel devices.
Since the popularity of game-streaming technology is expected to increase in the future, Google wants Stadia to run on iOS and Android devices as well. Meanwhile, Google Stadia director of product Andrey Doronichev said that their game-streaming service isn't 'Netflix for Games'.
He says that Google Stadia Pro, the $9 monthly service, is more comparable to Microsoft's Xbox Live Gold and Sony's PlayStation Plus. Both are monthly subscription services that offer multiplayer gameplay, free games, discounts on games and exclusive deals.
Google Stadia Will Have No Free-to-Play Games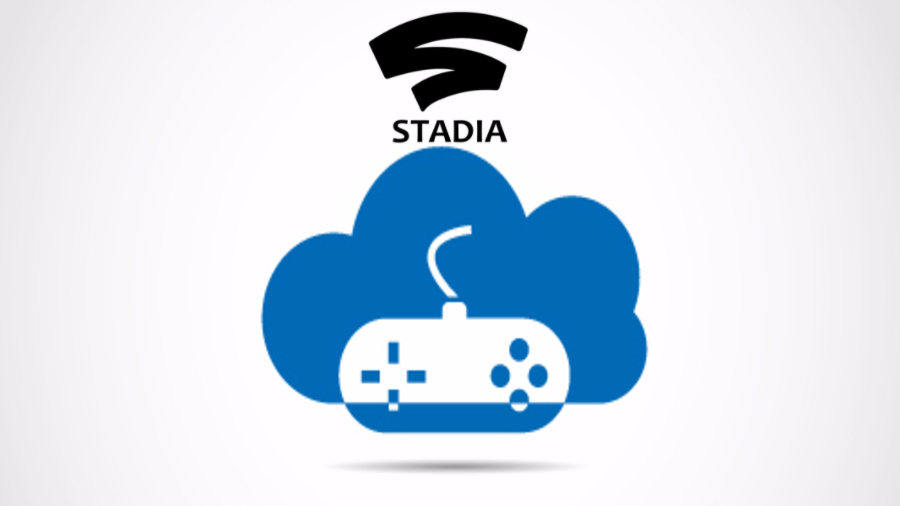 A Reddit user inquired about the presence of any free-to-play games on Google Stadia, the likes of which can be found on Xbox One and PlayStation 4. Andrey replied by saying:
"No free Games on Stadia Base"
This means that on the base version of Google Stadia, users can only play those games which they have bought (also at a lower resolution and frame rate).
However, on Google Stadia Pro, players will get HD/4K streaming at higher frame rates, Dolby Surround sound and 'roughly one free game per month, give or take." This again draws similarities from Xbox Live Gold and PlayStation Plus services.
For the uninitiated, Google Stadia will be offered in two options — Stadia Pro and Stadia Base. The Base version will allow users to buy games and play them using the Stadia app, via Google's computing servers.
The Stadia Pro also works the same, the difference is that the user will get to play at 4K resolution with 60FPS. As mentioned above, they'll also get to play free games every month. Users will also get exclusive discount deals on games just like the subscription services Sony and Microsoft offer.
It is tough to say whether games like Apex Legends, Warframe and Fortnite will be available for free on Google Stadia.
Google Stadia Will Allow Users To Download Their Games
Another Reddit user was rightly worried about the Games that people will own on Google Stadia. With Google having a really bad reputation for killing products, how can a person trust Stadia to last for years?
The answer to this was kind of satisfying but not really:
"The games you buy on Stadia are yours to play. From day one we'll support Takeout, so that you can download your game metadata, including saves if you want to."
This means that Google Stadia will allow users to save important game data locally on their device. This is not the same as saving the entire game which you can play without any internet. This process merely downloads the metadata including saving files to your local storage.
Andrey also addressed the issue of free subscription games that will be offered to Stadia Pro users. He confirmed that users will retain access to the free games that users receive as a Stadia Pro member, even if they cancel their subscription.
However, after opting out of Pro membership, the user will lose access to newer free games which will become available on Stadia Pro.
This is a unique distinction between Google Stadia Pro and other gaming services like Xbox Live Gold and PlayStation Plus. The latter two don't allow their users to access free monthly games if they cancel their subscriptions.
I am sure gamers will appreciate this customer-friendly move.
Google Wants Stadia To Run on iOS
The official statement from Andrey was:
"I really want to have Stadia gameplay on every mobile device, across Android and iOS at some point."
Given Stadia's huge scale, it'd be dumb for Google not to capture every screen they can get their hands on. Google Stadia, due to its streaming nature, will likely become available on almost every device with a screen and a good internet connection.
Apple has its own gaming subscription service Apple Arcade in the pipeline. So it'd be interesting to see how Google convinces Apple for Stadia Pro.
Google Stadia Will Support Game Mods
Stadia will have support for Game Mods and the development team is working on them. Andrey also confirmed that they're open to a collaboration with Steam. Thus hinting at a possibility at a future partnership.
Also, to keep track of the internet data being used during gameplay, Google Stadia will feature inbuilt tools for monitoring data usage. However, it will not be available at the time of launch.
Google Stadia Launch Details and Upcoming Stadia Connect Event
Google Stadia is launching in November, first to those who pre-ordered the Stadia's founders edition. Gradually, Stadia Pro and Stadia Base will become available for all users at the beginning of 2020.
Google Stadia will also come have a Parental Control feature. The Family Sharing feature, on the other hand, won't be available on day one.
Moreoever, the Google Stadia Controller, which are being offered to users who ordered a Google Stadia founders' edition (price: $130), will not support Bluetooth headsets at launch.
The Google Stadia Founders edition includes:
Google Stadia Controller
Google Chrome cast
Three months of Stadia Pro service
When asked about the date for the next Google Stadia connect event, Andre Replied:
"Sooner than you think…"
Our Take on Google Stadia
Google still hasn't openly addressed what would happen if they decide to shut down Stadia in the future. On their official website, it says that the Stadia Games will remain playable outside of "unforeseeable circumstances."
Exactly Google! it is these unforeseeable circumstances that you need to address.