Short Bytes: The latest version of Google's Android 8.0 OS, codenamed Android O, has been released as a developer preview. Android O includes various features like picture-in-picture mode, notification channels, background limits to improve battery life, enhanced autofill features, etc. The developer preview can be manually downloaded and flashed on selected devices.
A
ndroid needs no introduction and the search giant has followed their annual ritual of releasing the
Android O
preview version for developers to test before Google pushes it to the masses. This is the second time Google I/O has not been used as the launchpad for the Android developer preview. Similar was the case of Android Nougat.
The first release of the Android O developer preview has a number of new APIs and advancements to many features. Currently, it's only available for Google's own devices Nexus 5X, Nexus 6P, Nexus Player, Pixel, Pixel XL, and Pixel C, along with an emulator to test Android Wear 2.0 on Android O.
As far as the name of the latest Android version is concerned. we have already made our guesses. Oreo might represent the next Android. Here are the features that Google has stuffed into Android O, and there are more to come.
More power over Notifications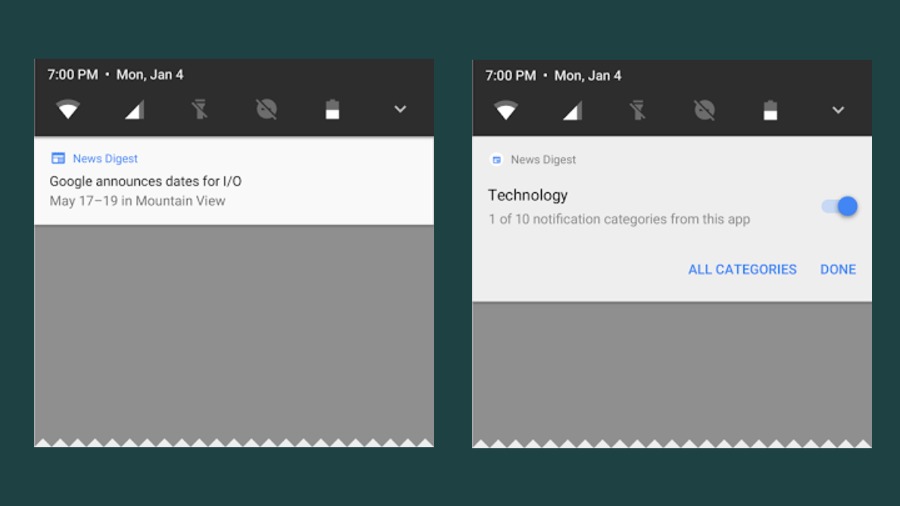 The notifications bar comes with a bunch of visual updates. Android 8.0 gives the users more control over the notifications with the help of a new feature called Notification Channels. It allows the users to separate the notifications into different channels (categories) defined by the app developers.
Users can easily block or make changes to particular notification channels, eliminating the need for managing all the notifications for a specific app. For a particular notification channel, a user can change various options including Sound, Lights, Vibration, Importance, Show on lock screen, etc. All the notifications for a particular channel would behave in the same way.
A developer targeting his app for Android O has to define at least one or two channels, otherwise, the notifications would act the same as on Android Nougat.
Reduced battery life
Google is concerned about how their products affect the battery life. Recently, they tried to reduce Chrome's power consumption. Now, it's the Android.
On Android O, Google has implemented automatic limits for throttling the apps that try to consume resources in the background. Google does so by putting a boundary for background services, location updates, and implicit broadcasts.
Developers would have to optimize their apps in a way they would easily survive in such conditions. Overall, it's an effort to enhance the device performance and improve battery life.
Icons that are open to change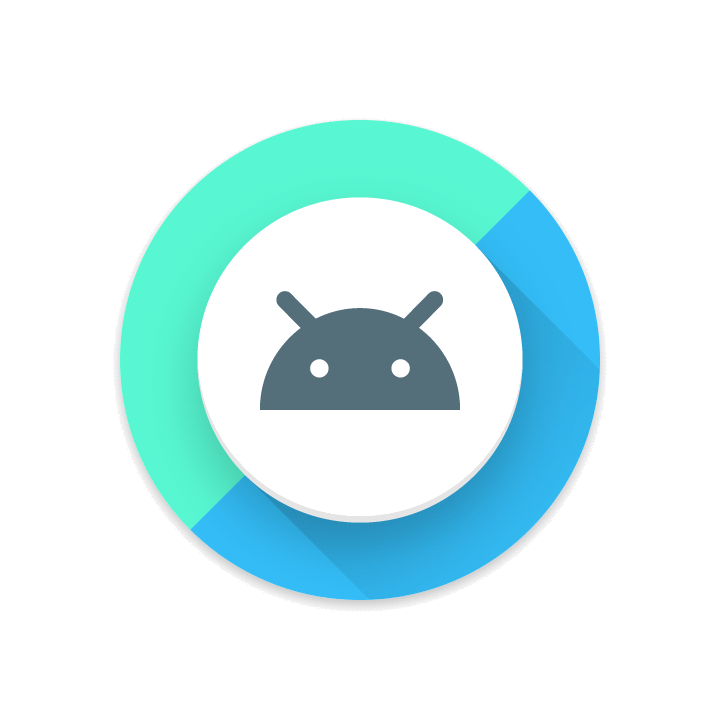 Google has crafted some considerable changes to the way the app icons are displayed on Android. App icons displayed on custom launchers by device makers can sometimes look odd and don't align with the overall look and feel. The adaptive icons feature allows Android to display icons in a more streamlined way so they can easily mix with the rest of the UI.
It does so by using a mask that has been set as default for a device by the maker. An icon can take different shapes based on that mask. For instance, it can be a circle on one device and square on another.
New Autofill APIs means less work
The autofill functionality comes handy when we have to type repetitive information like name, password, addresses, etc. Many people also use third party autofill apps. Google has added new autofill APIs, so those apps can better integrate with the Android system. For users, changing an autofill app would be as easy as changing keyboards.
Picture In Picture (PiP)
PiP support arrived last year with Android Nougat. But it was only limited Android TV. Now, Google brings PiP as a native feature to Android phones and tablets. It allows users watch a video in a small window and do other stuff at the same time.
Support for multiple displays has also been added to Android which allows it to launch an activity on a remote display. A user will be able to switch an activity between multiple screens if the activity supports multi-window mode. It's unclear how exactly it would work. All we can do is wait until Google I/O where the company would describe more about Android 8.0.
Better Audio
Support for LDAC, a Bluetooth audio codec, has been brought to Android O. It will improve the quality of audio when wirelessly streamed to Bluetooth-connected devices. Also, a new AAudio API has been added for the app requiring high-performance low-latency audio.
Improvements to the keyboard
This update mostly concerns Chromebook users. Google did delight them with apps from Google play. But, navigating through these apps been a pain. This difficulty has been addressed by building the familiar "arrow" and "tab" navigation. It's a small step to improve Android app support in Chrome OS.
More ways to connect
The WiFi Aware feature allows Android devices (in the vicinity) with capable hardware to connect with each other over WiFi and share information without an internet connection. It doesn't need any wireless access point.
Now, third party calling apps can control and direct calls to other devices such as car head units. That's because the telecom framework has been updated allowing third-party VoIP apps to work in close collaboration with the Android system. So, these apps have similar capabilities as the native calling app. And it might compel people to ditch their cellular carriers and switch to internet-based calling services offering cheap plans.
What else?
Apps can now display wide-color gamut on devices with capable displays. This functionality can be leveraged by the developers building imaging apps. Android Nougat's optional multiprocess WebView mode – it handles the web content in an isolated process – has been made default.
Also, various benchmarks have recorded almost 2x increased in the quickness of the Android runtime environment.
How to download Android O developer preview?
This is the very first release of the developer preview for Android O. And there will be more to follow in the coming months before Android O finally arrives later this year in Q3. As the name suggest, the release is for developers only. Google is yet to roll out a public beta for O.
Android O developer preview can be downloaded manually and flashed on selected Google devices.
What are your views on Android O, drop your thoughts. And don't forget to tell us your feedback.
Also Read: Now People Can Use 4G LTE On Feature Phones, Thanks To Qualcomm 205