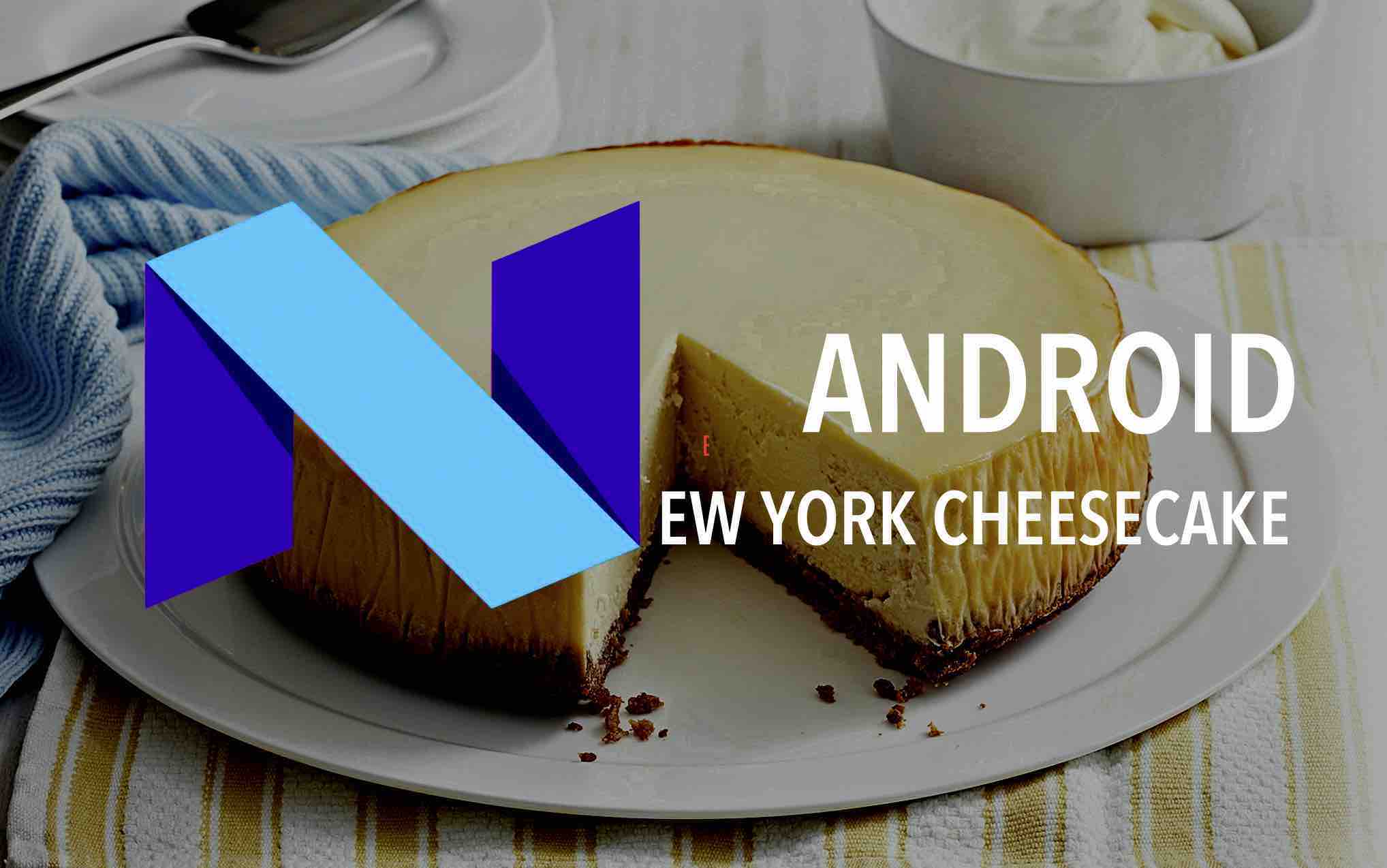 Short Bytes: While Google has released the Developer Preview of Android N, people are busy speculating the possibilities regarding its final name. While Google hinted towards Android Nutella in its announcement post on Medium, it's using Android New York Cheesecake (NYC) internally.
J
ust a week ago, Google surprised the world by releasing the Developer Preview of the upcoming iteration of its Android OS. Android N Developer Preview —
here's how to get it
— has seen the daylight far earlier than people expected as it was anticipated that company will continue the regular affair of Android unveiling at the company's I/O developer conference to be held in May.
For now, the next Android iteration is only known as Android N and people are busy making their predictions. Google is known to name the Android versions after some popular sweet delicacy. This time, we are betting big on Android Nutella. Meanwhile, you can read the best features of Android N.
According to the latest reports, Google is internally referring to Android N as Android New York Cheesecake. The initials NYC have already begun to appear in the documents of Android Open Source database.
What does it mean? Should we give up our hopes of a 'nutty' Android delicacy and start rooting for Android NYC?
Well, Google is known to name its Android versions differently in the development phase. Google regularly chooses different development codenames, here are some examples from the past —
Android K was developed as 'Key Lime Pie' (KLP) and released as 'KitKat'
Android L was developed as 'Lemon Meringue Pie (LMP) and released as 'Lollipop'
Android M was developed as 'Macadamia Nut Cookie' (MNC) and released as 'Marshmallow'
In another similar development, Google has reaffirmed our Android Nutella bet by dropping a hint in its Android N Developer Preview announcement:
So, the burning question that's on everyone's mind: what will the N release be named? We're nut tellin' you yet.
What's your guess? Android Nutella, Android Nougat, or Android Naankhatai? Share your views in the comments below.